Artist Residency Programs
Building Brands With Type
Faculty
Joe Newton
,
Art director; illustrator; partner, Anderson Newton Design
Type gives form to language and elevates meaning. From the largest corporation to the smallest nonprofit, successful brands harness this power.
The Building Brands With Type residency offers design professionals a concentrated study in typography through the lens of type design, coupled with the opportunity to spend the month living and working in NYC. Participants will increase their typographic competence through the study of letterforms, type history, custom lettering, and type design, and explore this new knowledge through applied brand identity projects that focus on type's impact.
The residency gathers some of the industry's most talented type-brainiacs for several weeks of letter-based critical thinking. Guest lecturers, workshops and field trips further enhance the depth and breadth of the experience. Participants will take away an expanded comprehension of type's meaning, functionality, legibility and flexibility, and an amplified perspective of the typographic landscape past, present and future.
Design residency faculty has included Yomar Augusto, Matteo Bologna, Tobias Frere-Jones, Cyrus Highsmith, Jessica Hische, Daniel Rhatigan, Victoria Rushton, Ksenya Samarskaya, Paul Shaw and Lynne Yun. Guest lecturers and critics have included Gail Anderson, Matthew Carter, Nadine Chahine, Claudia de Almeida, Louise Fili, Steven Heller, Mitch Paone, Daniel Pelavin, Jeff Rogers, Astrid Stavro, Christian Schwartz and Nick Sherman. Program coordinator: Joe Newton.
This residency is intended for experienced graphic designers, type teachers, recent design school grads and typophiles wishing to learn more about creating and using type in graphic design for all media. PREREQUISITES: A working knowledge of Adobe Illustrator and vector-based drawing is needed in order to learn the Glyphs type design app quickly. Students will need a Mac computer (the Glyphs app does not run on the PC platform). NOTE: A portfolio is required for review and acceptance to this program. All participants with an active registration in this residency will be given free access to the Adobe Creative Cloud and receive a 30-day trial version of the Glyphs type design app (with the opportunity to buy a full version at 50% off). This course is held on campus at SVA. Visit sva.edu/ce/covid for COVID-19 policies and procedures.
To gain access to SVA's facilities, every member of the SVA campus community must be vaccinated, and those who are eligible must be boosted against COVID-19.

Continuing Education (SVACE) students registered for on-campus course(s) may access academic and administrative buildings using the SPLAN system at the lobby kiosk. It is recommended that SVACE students complete their course registration at least 72 hours in advance of the start date of their course(s).

SVACE students must provide ID, proof of vaccination, and a student schedule to gain access to the building. Please ensure adequate time to access SPLAN before the scheduled start time of the class.

Forms for requesting a medical exemption from SVA's vaccination policy may be found

here

. All students who receive an exemption must comply with regular testing and other policies, which may lengthen the time the time it takes to get approved for entry to SVA's buildings.

At this time, masks will be required on campus.

Failure to adhere to these policies is not grounds for a refund.

Visit SVA's reopening page for the latest information regarding COVID-19 related policies and procedures:

sva.edu/reopening

.
Please note that Residents will need a Mac computer as they will be using the Glyphs type design app for this program.
Faculty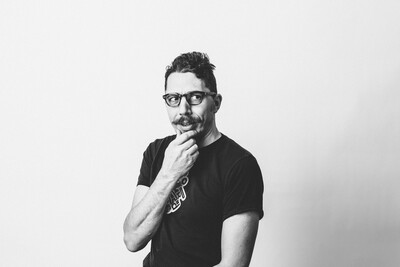 Matteo is the Founder and Creative Director of New York-based branding studio Mucca, a singular personality and industry leader whose multidisciplinary background has helped him build one of the most respected companies in design. He is a former board member of AIGA NY and president emeritus of the Type Directors Club that, through his focused but fun-loving approach, has earned strong client partnerships across countless industries, including Sephora, Barnes & Noble, Target, WeWork, Whole Foods, Adobe Systems, the legendary Balthazar in NY and many others.
See More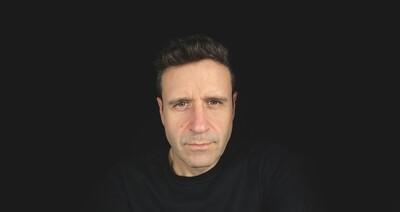 Charles Nix is a Creative Type Director at Monotype. A lifelong typographer—the son of a printer—he's worked in publishing, design education, and as a type designer. He's chairman emeritus of the Type Directors Club and former Chair of Communication Design at the Parsons School of Design.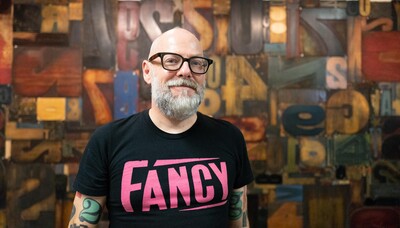 Dan Rhatigan is a typographer with about 30 years of eclectic experience as a typesetter, graphic designer, typeface designer, and zine publisher — including a number of years working as type director for Monotype and the senior manager for type development at Adobe Fonts. He is the Director of Type Products for Type Network and a member of the Board of Directors for the Hamilton Wood Type and Printing Museum.
See More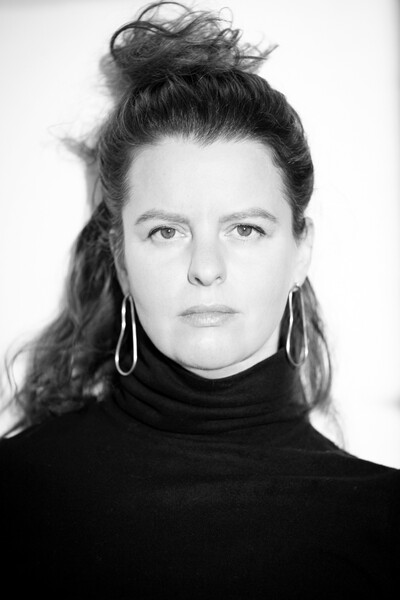 Ksenya Samarskaya Is a creative practitioner, type expert, and educator and runs Samarskaya and Partners, an NYC firm specializing in concept-driven, research-based brand strategy, identity design, art direction, experimental websites, marketing, and social media strategy.
Ksenya is the Managing Director of the Type Directors Club; world authority on typography and type design. She also teaches critical thinking and experimental typography at the University of the Arts (Philadelphia), New York University, Minneapolis College of Art and Design, i.e. University (Madrid), and Harbour Space University (Barcelona). Clients include Adobe, Bacardi, Best Made, MakerBot, McCann Worldgroup, Snoop Dogg Marketing, Fisher-Price, Fox Networks, Google, Warner Bros, and Uber, as well as collaborations with Apple, IDEO, McCann, and Trollbäck + Co.
See More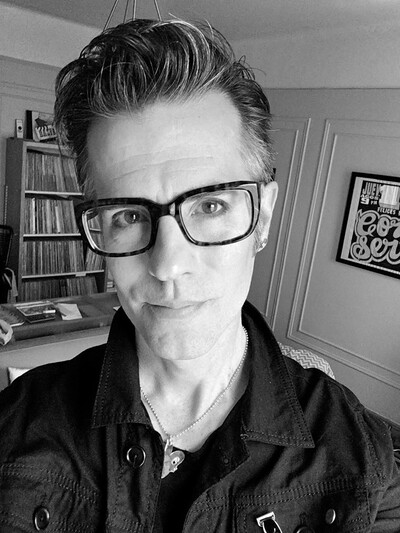 Joe Newton is a font-obsessed designer, educator, and illustrator who cut his design teeth during Seattle's "grunge" explosion, creating posters, videos, and album art for his band Gas Huffer. He has lead creative teams at cult Seattle weekly The Stranger, Rolling Stone, Veer.com (as Head of Type), and partnered with Gail Anderson to form Anderson Newton Design.
He also serves on the advisory board of the Type Directors Club, and teaches typography at the School of Visual Arts, NYC. He recently published his first book, collaborating with nationally syndicated sex advice guru Dan Savage. Clients include The New York Times, National Geographic, The Smithsonian, Audible.com, The U.S. State Department, Wired, ESPN, and Simon & Schuster.
See More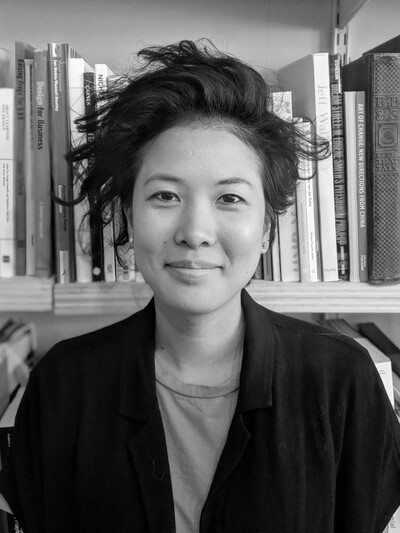 Marie Otsuka is a type designer at Occupant Fonts. When not drawing fonts, she makes websites, tools, and books, working as an independent graphic designer and programmer for a range of clients. She also teaches typography-focused interaction courses at Rhodes Island School of Design, where students explore the potential of fonts and web technology. Her work has been featured on Walker Arts Center The Gradient, AIGA Eye on Design, Fast Company, Communication Arts, Motherboard, and Hacker News.
See More
The Building Brands With Type residency offers design professionals a concentrated study in typography through the lens of type design.
Building Brands with Type features some of the industry's top experts. Faculty work by Matteo Bologna (Mucca), Paul Shaw, Ksenya Samarskaya, Cyrus Highsmith, and Dan Rhatigan