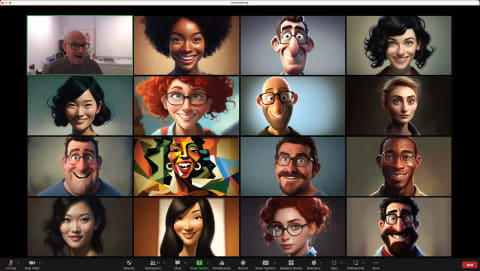 AI for Artists: Strategies for Success
If you would like more information about this or any other course offerings, please contact a SVACE Course Advisor at:
ce@sva.edu
Faculty
Todd Brous
,
Founder, chief executive officer, Untwist, Inc.
We are witnessing the rapid adoption of generative artificial intelligence (AI), machine learning (ML), open innovation, open talent and automation in society and businesses. The primary goal of this course is to help students learn about these tools, processes and technologies, and to understand their disruptive power. We will explore how these changes are affecting the human experience, how they represent an existential threat to the contributions of artists and designers, and how they will change the work that we do. By applying the direct use of generative AI tools, we will examine their current limitations and how creatives can adapt to the rapidly changing landscape. In this course students will gain an understanding of the fundamentals of AI, ML, open innovation, open talent, automation, ethics, bias, business strategy, and more. Various generative AI tools, such as ChatGPT and Stable Diffusion, will be used to create a portfolio of content. How to develop strategies for using AI/ML within your practice will also be addressed
NOTE: This course is fully online and offered through synchronous sessions during the listed course hours.
Course Number
PDC-3013-OL