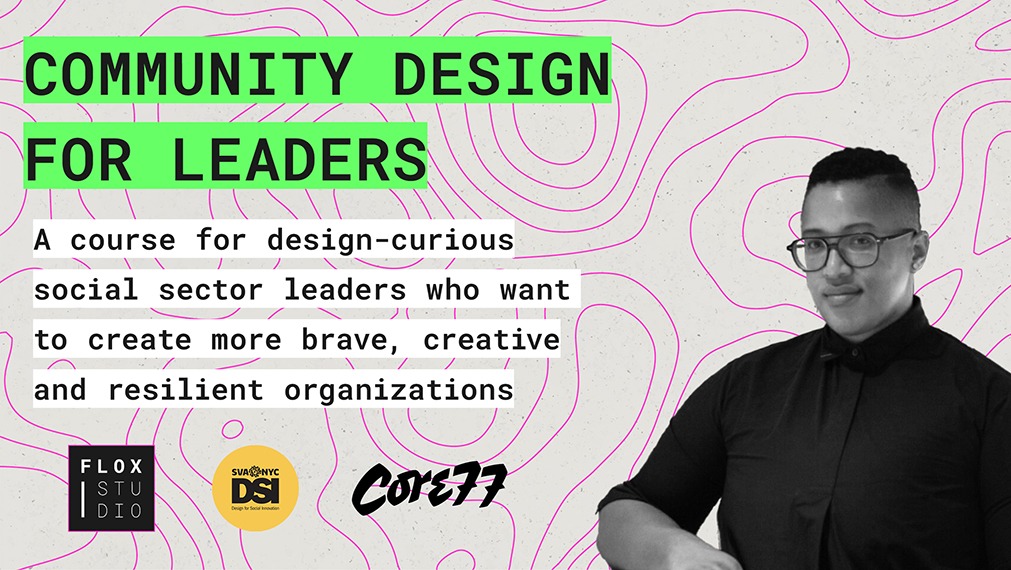 Community Design for Leaders
If every leader achieved their goals of representational diversity, what would happen next? How do we truly relocate power and decision making in our organizational structures, strategies and culture? How do we collectively understand and envision the future of organizational leadership; a future where power isn't held by one, but by many.
This paradigm shift will require leaders to adopt new mindsets, develop new best practices and build new relationships. It will require bravery, creativity and resilience-and space for collective inquiry. And the good news is, there's a path.
Community Design is a community-generated design framework from the 1960s and 70s that's made a resurgence in the last several years. Unlike human-centered-design, Community Design provides a path to shift not only who is doing the work but what the work is and how it is done.
Participants will gain:
-Knowledge: A deep understanding of the role of design in private and public sector mission- driven work, and what it means for your leadership practice
-Resources: Models, templates, tools and tactics to shift to a framework of power, belonging and inclusion
-Community: New relationships and a virtual community of support, scholarship and practice
All profits from this course will be used to support the MFA DSI Equity in Design Scholarship Fund. We created the fund to address intersectional inequalities in design and promote equitable opportunities, starting with our own student community. A $10,000 scholarship will be granted to an incoming student each year. We seek to grow and iterate on this initiative by creating pathways in design to support and sustain diverse, creative leaders.
For more information please contact dsiinfo@sva.edu.
NOTE: A short questionnaire is required. The questionnaire and payment are due by May 3, 2021. This intensive is fully online and offered through a combination of synchronous as well as asynchronous lectures and discussions. Participants are invited to attend regularly scheduled online sessions during the listed course hours.
This intensive is facilitated by Sloan Leo, founder and CEO of FLOX Studio Inc., and a faculty member in the MFA Design for Social Innovation (DSI) program.
Course Number
SIC-4500-OL