Updates on the 2020-2021 Academic Year
SVA continues remote instruction, with select facilities accessible by appointment. Click below for updates.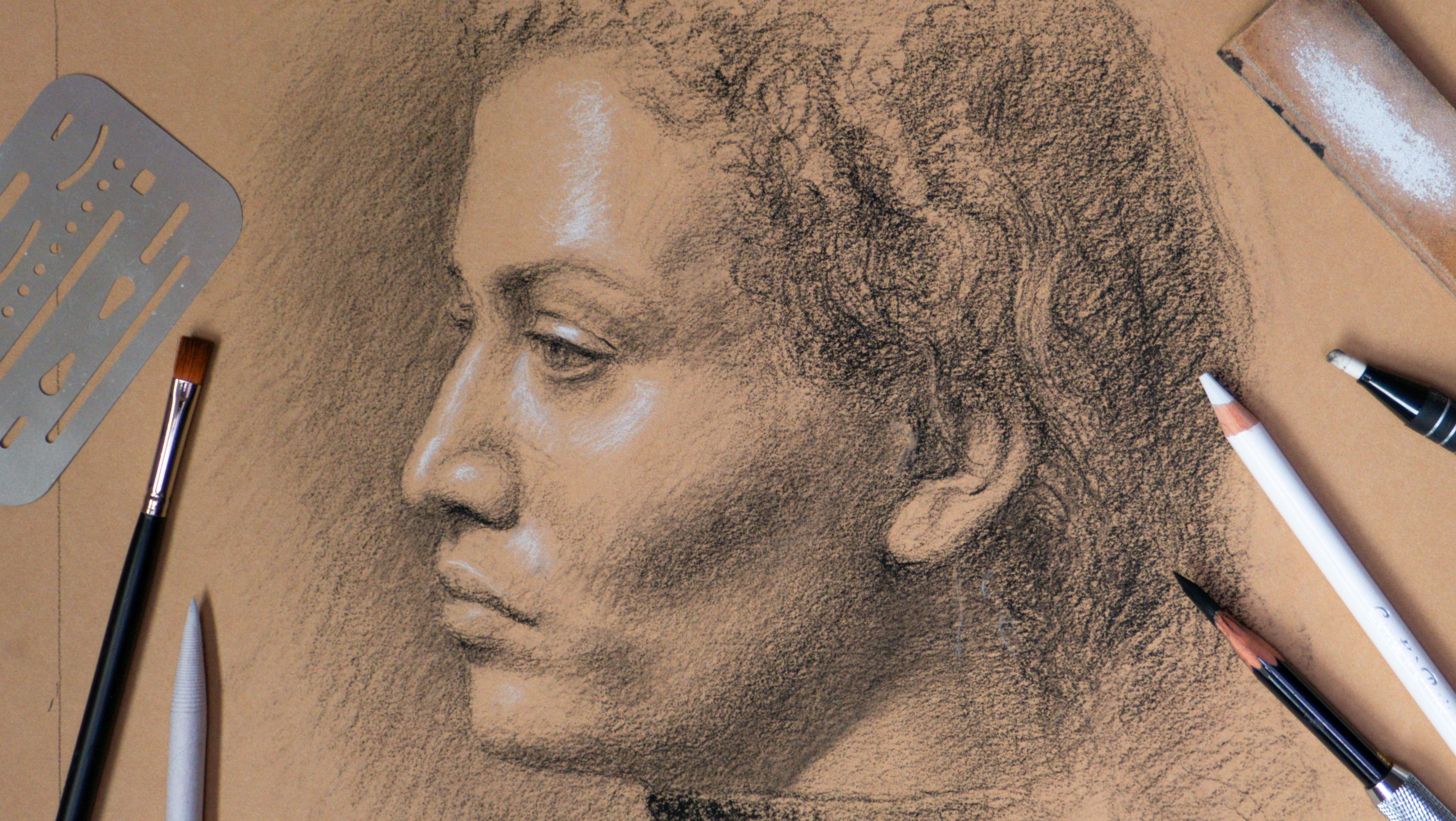 Realistic Portrait Drawing From Photo Reference
If you would like more information about this or any other course offerings, please contact a SVACE Course Advisor at:
ce@sva.edu
The purpose of this workshop is for you to learn how to transform a photo into a vibrant and lifelike drawing. When it comes to portraits, drawing is the most significant aspect. This course is designed for artists of all levels whose goal is to go beyond merely copying, or relying on formulas and tricks, whether working from life or photo references. Starting with simple exercises, by week's end you will have progressed to a full tonal drawing emphasizing light, sculptural form and air. You'll study the drawings of master artists to uncover their strategic thinking, learn what constitutes good photo reference and the consequences of each mark you make. All aspects will be fully demonstrated and meticulously explained. This interactive course is designed to expand upon the content of the instructor's in-class workshops, by offering closeup views previously unavailable to students in a room setting. You'll have ample opportunity to ask questions and have your work critiqued. Whether your goal is do beautiful portrait drawings, enhance the accuracy of your portrait paintings, or simply improve your ability to draw any subject, you will be amazed at the progress you will make in a mere five days.
NOTE: A complete supply list will be sent to you prior to the start of the workshop. This course is fully online and offered through synchronous sessions during the listed course hours.
The School of Visual Arts online courses are hosted in Canvas, our College-wide learning system. Most computers (5 years old or newer recommended) can access the course(s) without a problem. The courses work with Windows (Windows 7 and newer), Macintosh (Mac OSX 10.10 and newer), and Linux (chromeOS). Participants will need a minimum screen size of 800x600 (the average size of a netbook) and good broadband (Minimum of 512kbps) Internet connection to participate in the online courses.