Updates on the 2020-2021 Academic Year
SVA continues remote instruction, with select facilities accessible by appointment. Click below for updates.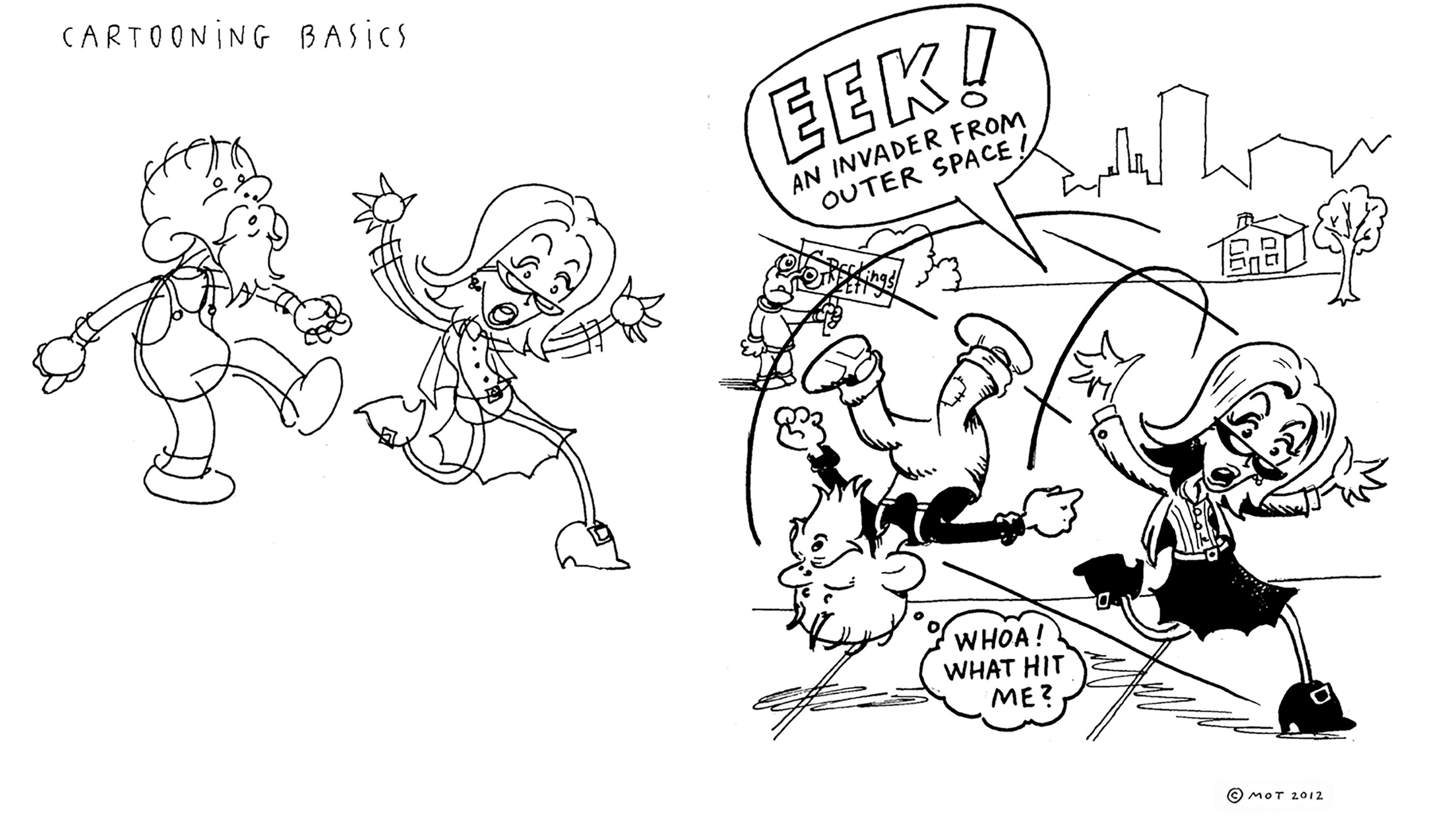 Cartooning Basics

A cartoonist is the proverbial jack-of-all-trades, functioning by turns as writer, cinematographer, graphic designer and illustrator. This course will explore essential components of cartooning: cartoon figure drawing in ink, background basics, comic-strip writing, graphic storytelling, panel and page composition, and creative games. Students will develop a self-published mini-comic alongside several class exercises and worksheets. This course is helpful for anyone interested in comics, animation or advertising.
NOTE: Please bring plain white paper, a mechanical pencil, a kneaded eraser and two black Sharpie markers (fine and ultra-fine) to the first session. Students must have access to a scanner or digital camera such as a cell phone camera. All students with an active registration in this online course will be given free access to the Adobe Creative Cloud. This course is fully online and offered through a combination of synchronous as well as asynchronous lectures and discussions. Students are invited to attend regularly scheduled online sessions during the listed course hours.
Course Number
CIC-2011-OL
The School of Visual Arts online courses are hosted in Canvas, our College-wide learning system. Most computers (5 years old or newer recommended) can access the course(s) without a problem. The courses work with Windows (Windows 7 and newer), Macintosh (Mac OSX 10.10 and newer), and Linux (chromeOS). Participants will need a minimum screen size of 800x600 (the average size of a netbook) and good broadband (Minimum of 512kbps) Internet connection to participate in the online courses.