Updates on the Fall 2020 Semester
News and information about SVA's plans for online instruction, and more.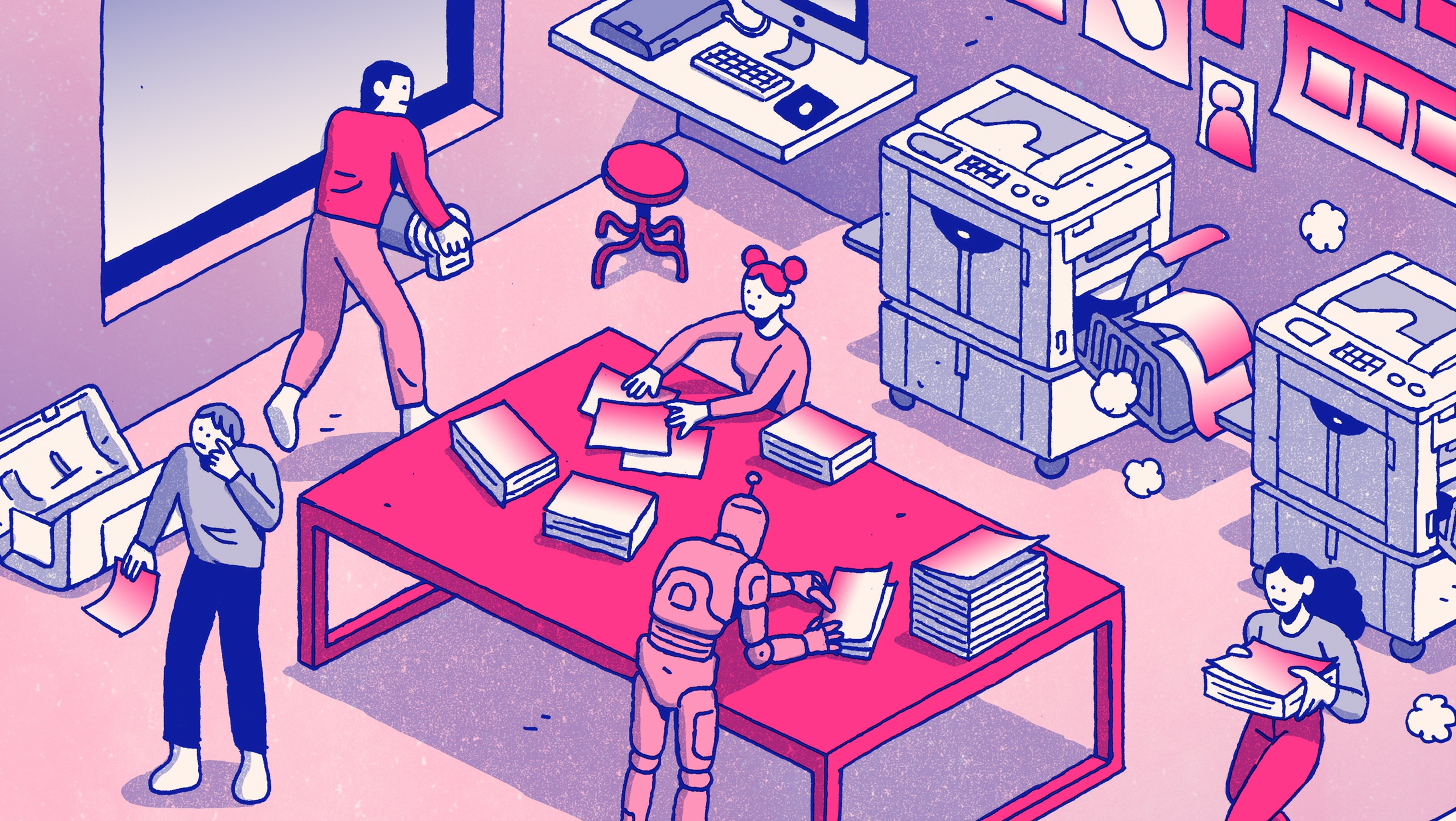 RisoLAB Remote Series: Mini Comics
The goal of this course is to create narrative-based minicomics, formatted for Risograph, to be printed at a future time. Students will experiment with writing and drawing short comics, and explore the process of Risograph printing and zine assembly. We will analyze comics not only through written and drawn techniques, but also through color, physicality and printing technique. This course is for students who are interested in creating comics, as well as producing thoughtful, tangible art objects. Students will complete a mini-comic, formatted for Risograph printing.
After completing this course, students will be eligible to register for a special three-day on-site print training boot camp scheduled to run, conditions permitting, in the spring 2021 semester at the SVA RisoLAB. The boot camp will be offered for a separate fee, and will allow students to use the facilities for the remainder of the semester to print their projects.
NOTE: All students with an active registration in this online course will be given free access to the Adobe Creative Cloud. This course is fully online and offered through synchronous sessions during the listed course hours.
Course Number
VNC-2363-OL
The School of Visual Arts online courses are hosted in Canvas, our College-wide learning system. Most computers (5 years old or newer recommended) can access the course(s) without a problem. The courses work with Windows (Windows 7 and newer), Macintosh (Mac OSX 10.10 and newer), and Linux (chromeOS). Participants will need a minimum screen size of 800x600 (the average size of a netbook) and good broadband (Minimum of 512kbps) Internet connection to participate in the online courses.