Updates on Reopening SVA
Click below for info on our plans for 2021-2022, including the vaccine requirement for all students, faculty and staff.
Filmmaker and SVA Alumnus Benita Raphan Awarded a Guggenheim Fellowship
April 10, 2019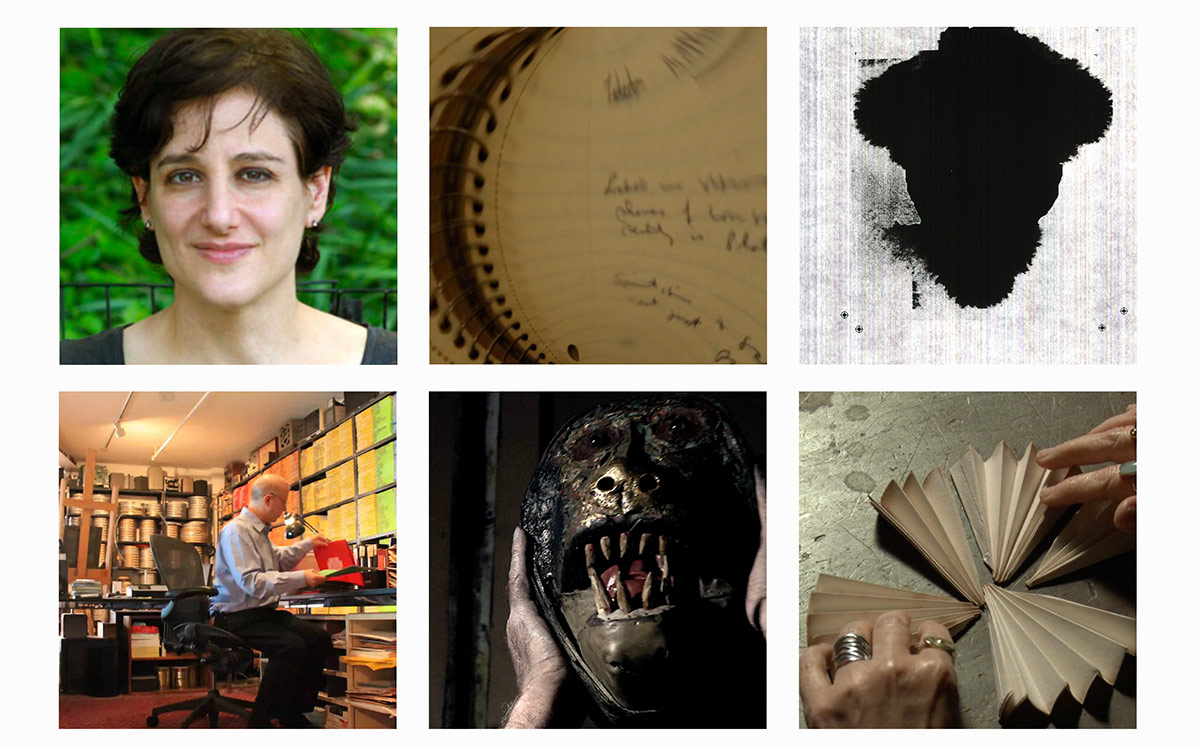 Visual biographer, filmmaker, SVA faculty member and BFA Advertising and BFA Design project coordinator Benita Raphan (BFA 1984 Media Arts) has been awarded a 2019 Guggenheim Fellowship in film. The fellowship is intended for individuals who have demonstrated "exceptional capacity for productive scholarship or exceptional creative ability in the arts." Raphan is one of approximately 175 Guggenheim fellows for 2019, and was selected from a pool of about 3,000 applications.
For the past 20 years, Raphan has been focused on making a series of "genius films" on subjects including Paul Erdös, R. Buckminster Fuller, Helen Keller and Emily Dickinson. Known as "cinematic diaries," these visual portraits examine the eccentric and brilliant inner lives of important cultural figures.
"I have always been fascinated by the fact that an idea from a singular inception—sometimes even on the most intimate level—can grow through history and touch the world," Raphan says. "Getting this support from the Guggenheim Foundation is extremely validating, and will help me to continue to make films that share moments about where these unique ideas come from."
Raphan's work is collaborative and incorporates oral histories—she's recorded with people directly related to the subject or with scholars or historians who have studied the subject's life and work. The audio is then married with collected or generated images that provide a visual interpretation of the sounds and words that illuminate the trajectory of the person's life. Her process incorporates diverse historical facts, personal stories and anecdotes together, generating unpredictable and unusual results.
"Benita Raphan has the innate ability to identify and capture the conceptual underlying qualities that may not be in the collective unconscious on the various personalities she meticulously crafts her films about," says Richard Wilde, chair of BFA Advertising and BFA Design. "Benita's work is engaging in that she challenges the viewer by only revealing a glimpse into her subject's psyche and leaving her audiences to draw their own conclusions."
Raphan's films have all been produced independently, and have aired on the Sundance Channel, HBO, PBS and Channel Four Television in the UK. They have also screened at such venues and events as the Sundance Film Festival, Tribeca Film Festival, Telluride Film Festival, AFI DOCS, and the Museum of Modern Art and Institute of Contemporary Arts in London, among others. In 2008, a retrospective of her work was shown at the Hamptons Film Festival, the same year a collection of her films was purchased by the Walker Art Center in Minneapolis. Her work is also included in the British Artists' Film and Video Study Collection and the Cooper Hewitt, Smithsonian Design Museum. In addition to her SVA degree, she holds an MFA from the Royal College of Art in London.
Recently, Raphan has become increasingly engaged with the politics of literacy and motivated by a desire to give girls and women greater voice and confidence. Funded by a 2018 grant from the Lower Manhattan Cultural Council and New York State Foundation for the Arts, she ran a hands-on language and literacy workshop for families in collaboration with the New York Public Library. The content for this was inspired by research for her Emily Dickinson film, Up to Astonishment. She is currently fully immersed in her next "genius" film. Congratulations on this esteemed honor.