Updates on Reopening SVA
Click below for info on our plans for 2021-2022, including the vaccine requirement for all students, faculty and staff.
Behind the Scenes and Q&A of Disney•Pixar's Coco
November 9, 2017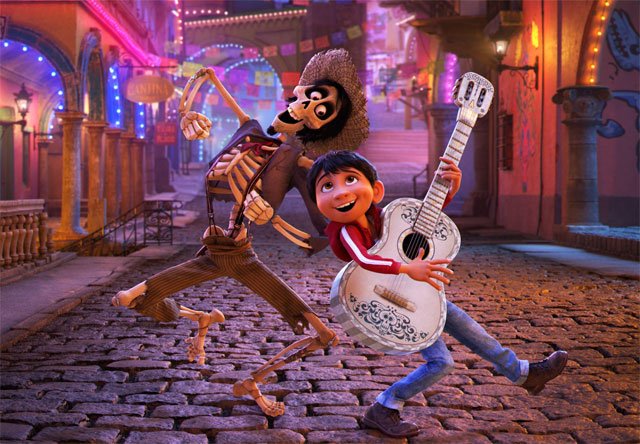 Join us Friday November 17, 11:30-12:30PM at the SVA Theatre 333 West 23rd Street
BFA Computer Art, Computer Animation and Visual Effects, MFA Computer Arts, BFA Animation and SVA Career Services host a behind the scenes look at Disney Pixar's Coco followed by a Q&A with co-director Adrian Molina.

Coco is a Day of the Dead inspired animated film about a boy named Miguel, who dreams of becoming an accomplished musician like his favorite singer and idol Ernesto de la Cruz. The story follows Miguel on his journey to unlock the origins of his family's generations-old ban on music.

Co-director of Coco, Adrian Molina began as a story intern at Pixar in 2006 being hired shortly there after to work on the Academy Award®-winning feature films Ratatouille and Toy Story 3 as well as working as a story artist for Disney•Pixar's Monsters University. Adrian has most recently been credited as co-director and writer on the studio's upcoming original film, "Coco," which opens Nov. 22, 2017.
Please register here: Eventbrite

SVA Features: SVA Presents Behind the Scenes and Q&A of Coco
SVA Features asset