Updates on Reopening SVA
Click below for info on our plans for 2021-2022, including the vaccine requirement for all students, faculty and staff.
Disney•Pixar's Coco co-director Adrian Molina visits SVA
SVA Computer Art student, Kayleen Acosta interviews Co-director and writer, Adrian Molina
November 21, 2017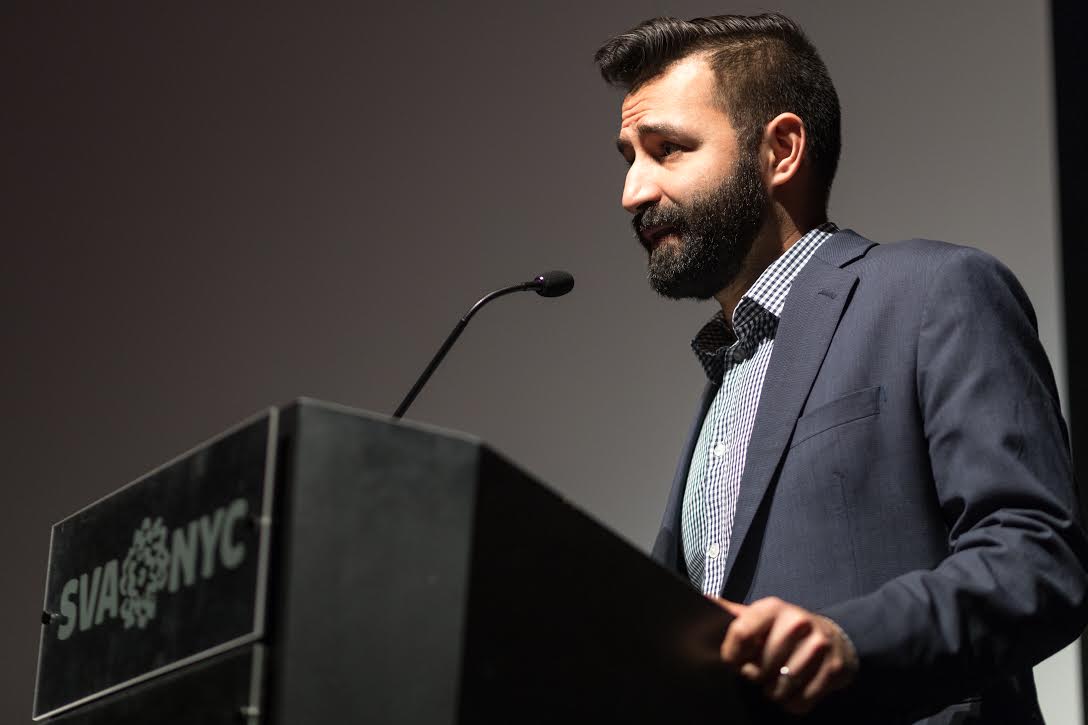 The School of Visual Arts was proud to have Adrian Molina, co-director of the new Disney•Pixar original film Coco, present a behind the scenes look to their new upcoming film. Molina, a proud Mexican-American, began at Pixar Animation Studios as a story intern in the summer of 2006. Recently, Molina was tapped to serve as the co-director and writer on the studio's upcoming original film Coco which opens Nov. 22, 2017. In a recent interview with Kayleen Acosta, an undergraduate student in the Computer Art, Computer Animation and Visual Effects department, Molina was able to express his view on the film and the process in making it.
Maintaining a balance between hardcore stereotypes that may be offensive versus taking the safe route and losing authentic traditional culture of Mexico was definitely something the team heavily considered. Molina stated that the trips taken to Mexico allowed the production team to ask many families about their traditions and values. Molina stated that there are so many ways to represent your roots and so many ways to represent one culture. For instance, Molina stated how there is the Mexican representation you see on television versus mild mannered Mexicans in everyday life.
Out of all the characters of the movie, Molina saw himself as Miguel despite also stating that Miguel may be a tad bit feistier than himself. Molina clarified that he had great admiration for Mama Imelda due to her great purpose in the film. He emphasized that it is important to tell the stories of one's traditions and to retell the stories to the children and their children and so on. This keeps the family's traditions and values living and growing amongst the next generations to come.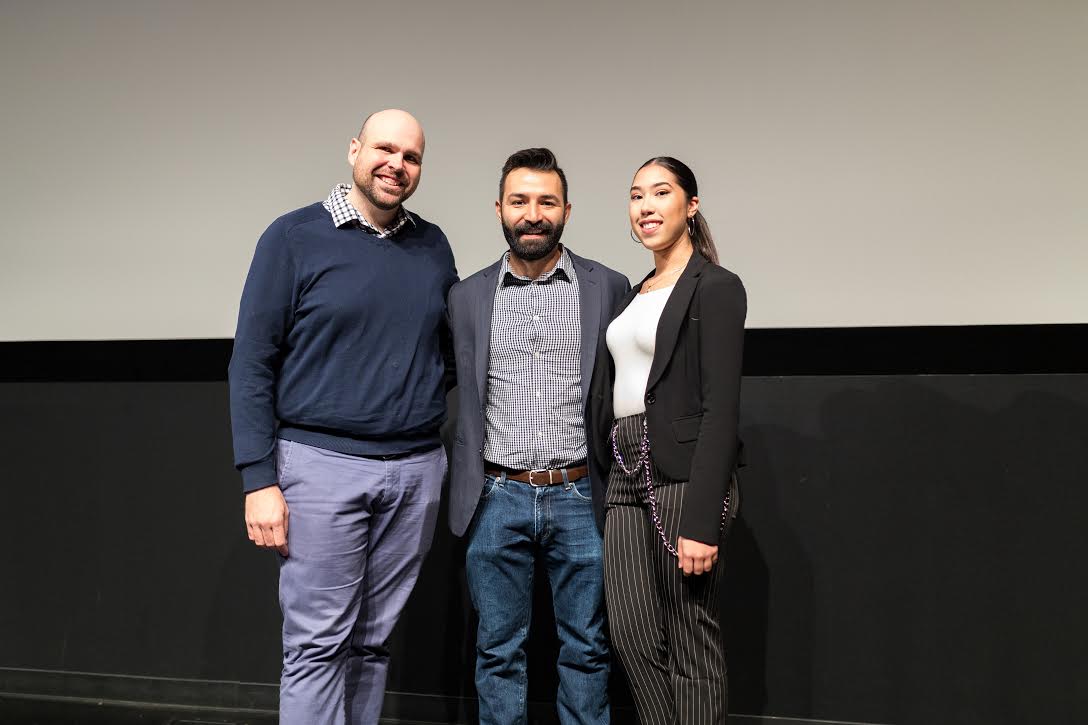 Acting Chair of BFA Computer Art, Computer Animation and Visual Effects, Jimmy Calhoun, said, "Adrian Molina's ability to talk about his work and artistic intent so clearly was inspiring for everyone in attendance. Our students were inspired by the work he showed from Coco, but also by his own story and firm grasp of his artistic process."
Molina himself grew tremendously upon getting on board with the creation of this film. He was able to practice his spanish more, become more in tune with his culture, learn guitar and all in all was taught lifelong valuable lessons.
Unsure of what his next major project will be, Molina will now rest up and take a well deserved break. He has stated that over the course of the 4 years he has worked on Coco, the actual film being in production for 6 years in total, he was faced with extreme challenges, making this the hardest film he has ever worked on. Despite that however, Molina takes pride in his work and his roots and is truly ecstatic to finally be able to show the world how important this story means to him. Coco, coming soon to theaters, will be a heartwarming film to experience and a true wonder to behold.
Adrian Molina's visit was hosted by BFA Animation, BFA Computer Art, Computer Animation and Visual Effects, MFA Computer Arts and SVA's Career Development office.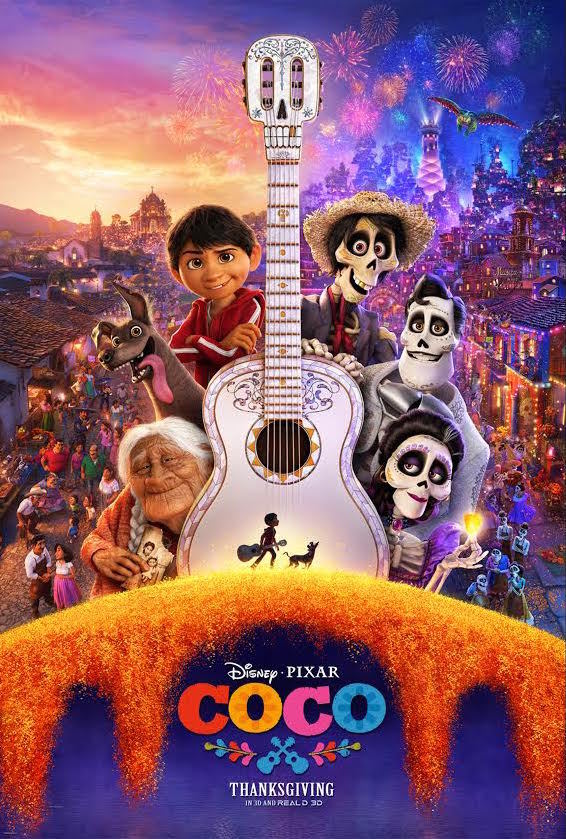 Photo credit to Shravya Kag