Updates on Reopening SVA
Click below for info on our plans for 2021-2022, including the vaccine requirement for all students, faculty and staff.
My First Year: SVA Student Mauricio Velazco
WE ASKED SOME NEW UNDERGRADUATES TO TELL US HOW THEY GOT HERE AND HOW THEIR COLLEGE EXPERIENCE AT SVA IS GOING SO FAR
September 19, 2018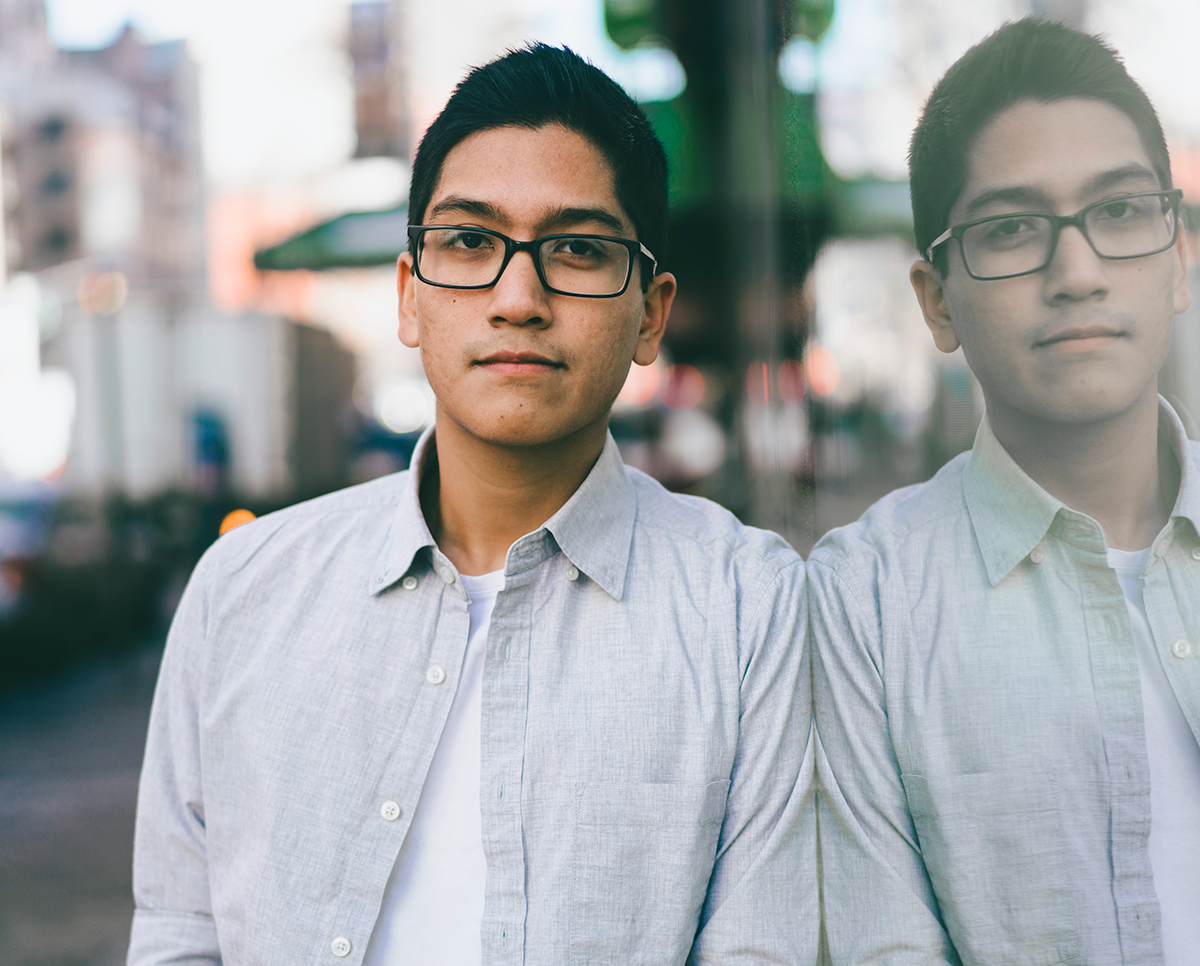 With the fall semester now underway and new students on campus, we thought it would be a good time to share some reflections by former freshmen on what their first year at SVA was like. First up is current BFA Computer Art, Computer Animation and Visual Effects student Mauricio Velazco, who talks about everything from the first time he became interested in being an artist to his favorite class.

Do you remember how you first became interested in being an artist?
My dad was a graphic designer—before computers—so he had to do everything freehand. He was always drawing, sketching and airbrushing, and I kind of got that from him. I got into drawing in elementary school; I was told that I was good at it.
Have you taken advantage of the free museum memberships?
Yes, definitely. A lot of teachers actually take you to museums for class. You get to see things from the teacher's perspective. My Illustration teacher, TM Davy, took us to the Met one time and showed us his favorite sculpture. I'm pretty sure it's now my favorite sculpture, too. The way he explained it was so passionate, and I just completely understood it. It's called Ugolino and His Sons by Jean-Baptiste Carpeaux.
What's your favorite class?
It's either Narrative Workshop or Digital Video. Narrative Workshop lets you know what the techniques are and how we can apply that to computer animation, and then Digital Video actually has you do those things in action.
Have you learned anything unusual in your Art History course that you didn't know before?
I really used to dislike a lot of modern and contemporary art, like neoplasticism, suprematism, Dada—I didn't appreciate these kinds of arts because they just looked like a bunch of garbage to me. But we're studying them now in class, and to finally get an understanding of why the artists did what they did—I respect it a lot more now.
How did you become interested in computer animation?
I was always into exploring different types of art. I like video editing, animation, drawing, design—and film is a good combination of those. With computer animation, you aren't as limited as you are with actual film. You can create your own characters; it gives you a more extensive array of possibilities. I liked 2D movies, but 3D is even more interesting. I thought it would be really cool to investigate this new craft.
To read more My First Year SVA interviews, click here.