Updates on the Fall 2020 Semester
News and information about SVA's plans for online instruction, and more.
Pixar at SVA Theatre and Women In Animation Q&A
October 18, 2017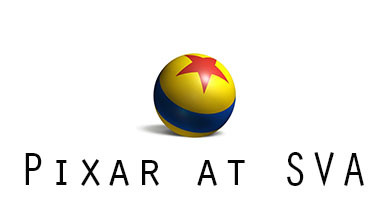 Pixar Recruiting Information Session
Wednesday, October 25th 12:30PM at the SVA Theater 333 W 23rd St New York, NY 10011
RSVP here: Pixar Recruiting Info Session Eventbrite
The Pixar recruiters, Beth Sasseen and Peggy Dollaghan, as well as Lead Technical Director, Matt Kuruc will discuss their internship program and what they look for in animation reels when selecting interns. All SVA students and alumni are encouraged to attend the Information Session.
WIA Presentation and Q&A with Peggy Dollaghan
Thursday, October 26th at 5:30PM 133 W 21st room 301C

Women In Animation SVA Student chapter will be hosting a discussion with Pixar recruiter Peggy Dollaghan. Peggy will be discussing a bit about herself and her path working in animation as well as the women at Pixar, followed by a Q & A.