Updates on Reopening SVA
Click below for info on our plans for 2021-2022, including the vaccine requirement for all students, faculty and staff.
SVA Alumnus David Han Talks About Working on the Dazzling Visuals of 'Spider-Man: Into The Spider-Verse'
The film has been nominated for the Best Animated Feature Academy Award.
January 31, 2019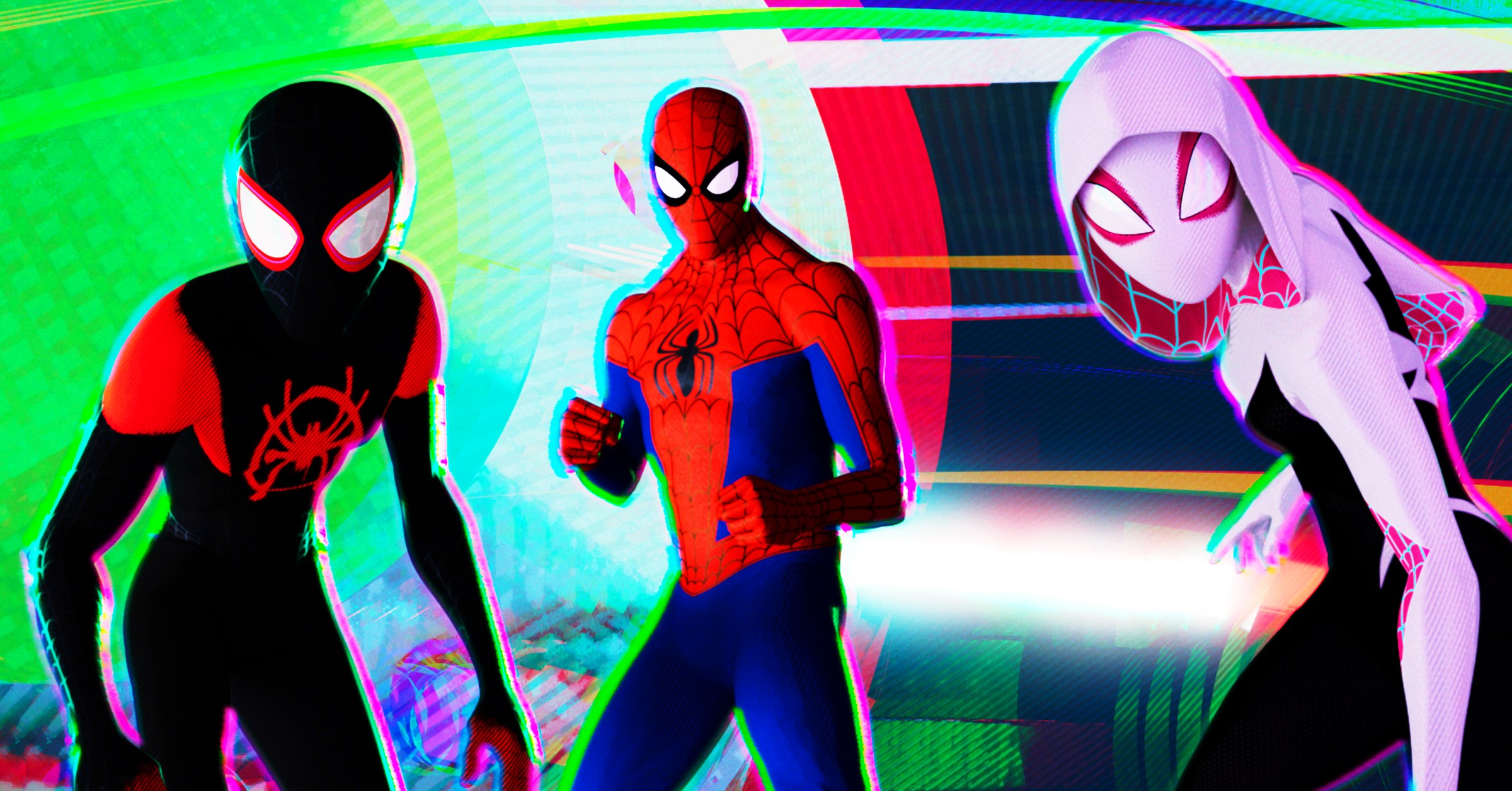 If you've seen Sony Pictures' Spider-Man: Into The Spider-Verse, you know it has a very strong shot at winning the 2019 Academy Award for Best Animated Feature—it's that good. If you haven't yet experienced the movie, you're in for a treat: It's not only entertaining and full of heart, it's a visually dazzling and breakthrough gem.

Of the film's visual style, the New York Times wrote, "Old-style graphic techniques commingle with digital wizardry. Wiggly lines indicate the tingling of spider senses, while electronic bursts signal the presence of interdimensional static. The rules of visual coherence are tested and ultimately upheld, while the laws of physics are flouted with sublime bravado."
Simply put, Spider-Verse's animated look is a game-changer of technique and style. One of the lead animators on the film is David Han, a 2008 graduate of SVA's BFA Computer Art, Computer Animation and Visual Effects program. "It's so many people's dream to work on a Spider-Man movie. And for me to actually get the chance to work on one is just a very rare opportunity," he says. "We all knew how big it was going to be, so we brought our A-game to it."
Han's work as a Senior Character Animator at Sony Pictures Imageworks has been personally recognized by the Annie Awards—the prestigious animation guild that informs the Oscars and acts as a strong augur for the ultimate winner. Han was nominated for Outstanding Achievement for Character Animation in an Animated Feature and Spider-Verse itself received seven nominations, including Best Animated Feature. "The goal of the animation style was to make something different that was never done before," he says of its bold and groundbreaking look. "We wanted an animation style that complemented the comic book look of it."
Han has worked on the animated films Angry Birds, Storks, Emoji Movie, but it isn't lost on him how inventive and special Spider-Verse has been. "While I was in production we would see these shots coming through, and we've never seen anything like this," he enthused. "...It's so crazy what we were able to accomplish. I'm just super happy to have been a part of it."
Han recently sat down with On A Tangent, an computer animation club podcast from his BFA Computer program alma mater, where he discussed his career, days in New York and work on long stint working on Spider-Man: Into The Spider-Verse. You can listen to the full conversation below.
SVA Features: David Han SpiderVerse
SVA Features asset
Update: David Han recently won an Annie Award for Best Character Animation in an Animated Feature Production for his work in Spider-Man Into The Spider-Verse; this is one of seven awards total won for the film.