Updates on Reopening SVA
Click below for info on our plans for 2021-2022, including the vaccine requirement for all students, faculty and staff.
SVA Destinations L.A. Takes Us To Walt Disney Animation Studios, Cartoon Network, Framestore & More
SVA Students Met Legendary Animator Floyd Norman, Filmmaker Ti West & Martin Scorsese's Film Producer Randall Emmett
March 13, 2018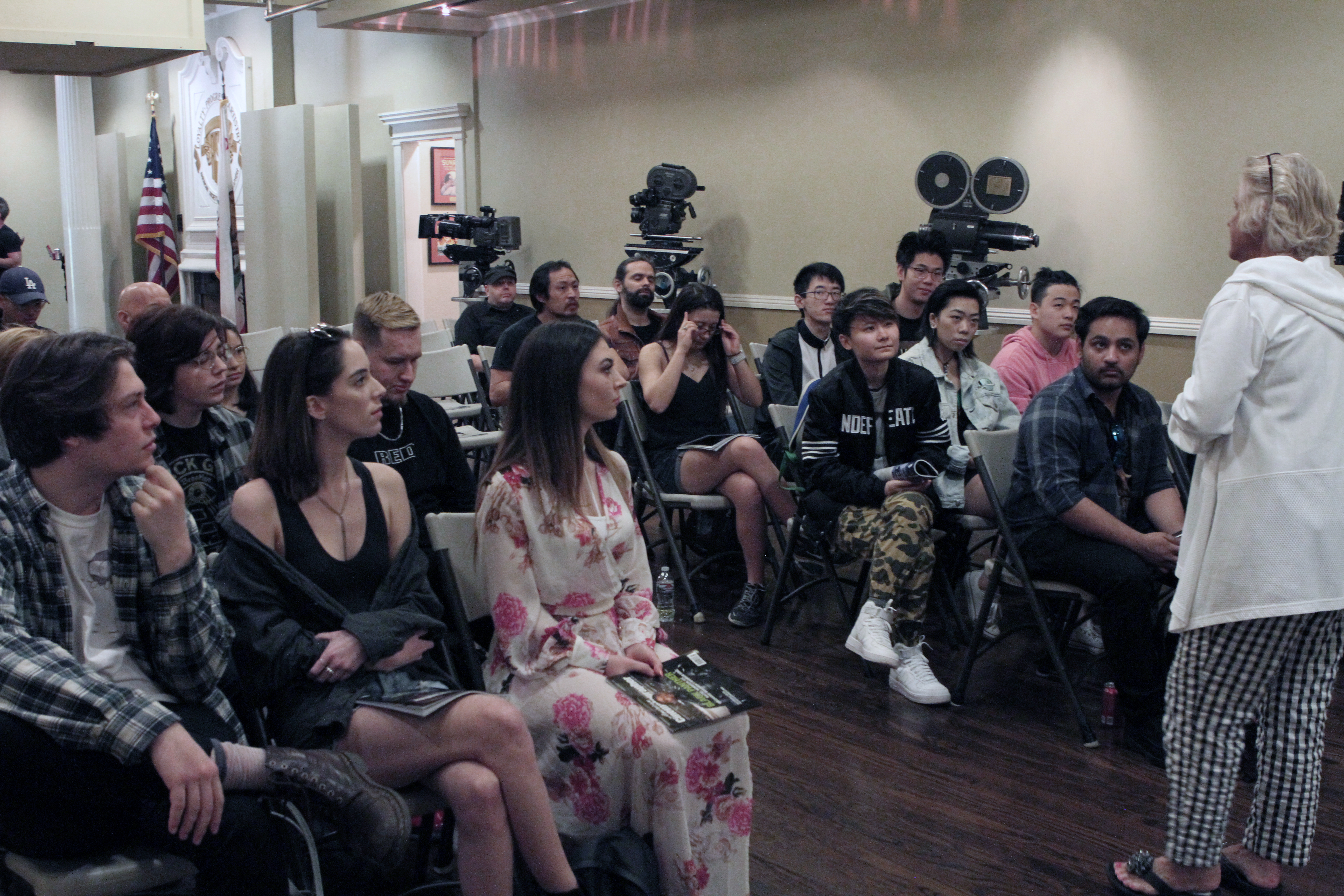 As part of our ongoing SVA Destinations program, last week the SVA faculty took 16 students to Los Angeles soak up experiences and talk to alumni in their respective fields. The goal of the program is to introduce students to top visual artists in the film and animation industry who share valuable insights about their creative and technical approaches to visual storytelling and about how they achieved their success in their careers.
The week started off with a visit to The American Society of Cinematographer's clubhouse, where students met and mingled with photography directors George Spiro Dibie, Chuck Minsky, Donald A Morgan, James L Carter, Lisa Wiegand and David Perkal. Each artist shared their creative process toward creating a visual palette to a script and answered questions from the students.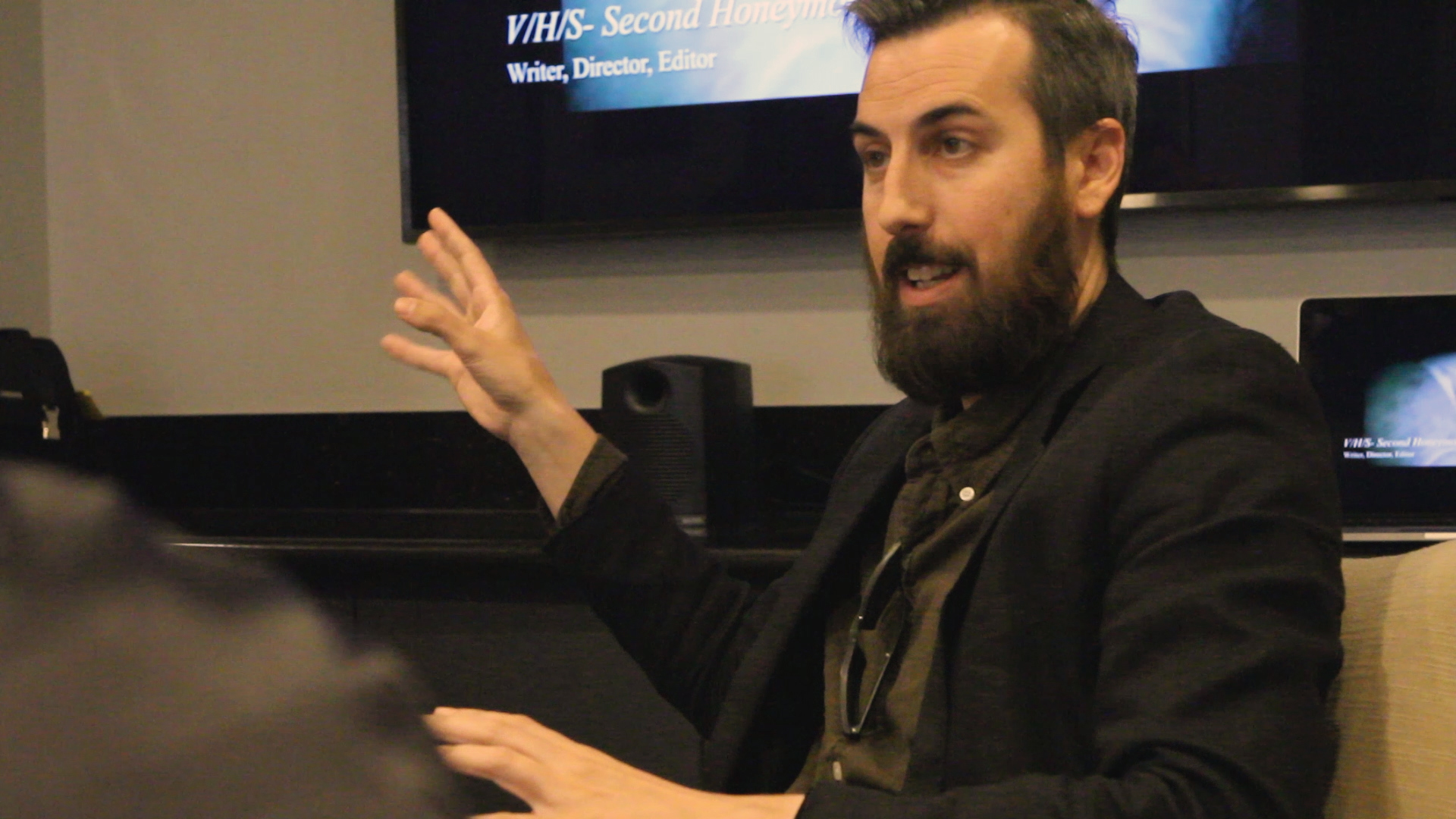 Later that day, indie horror filmmaker Ti West (BFA 2003 Film and Video) met with the students and discussed his directorial approach to starting a film. He discussed his collaborations, his interaction with the actors and his struggles to get a film off the ground.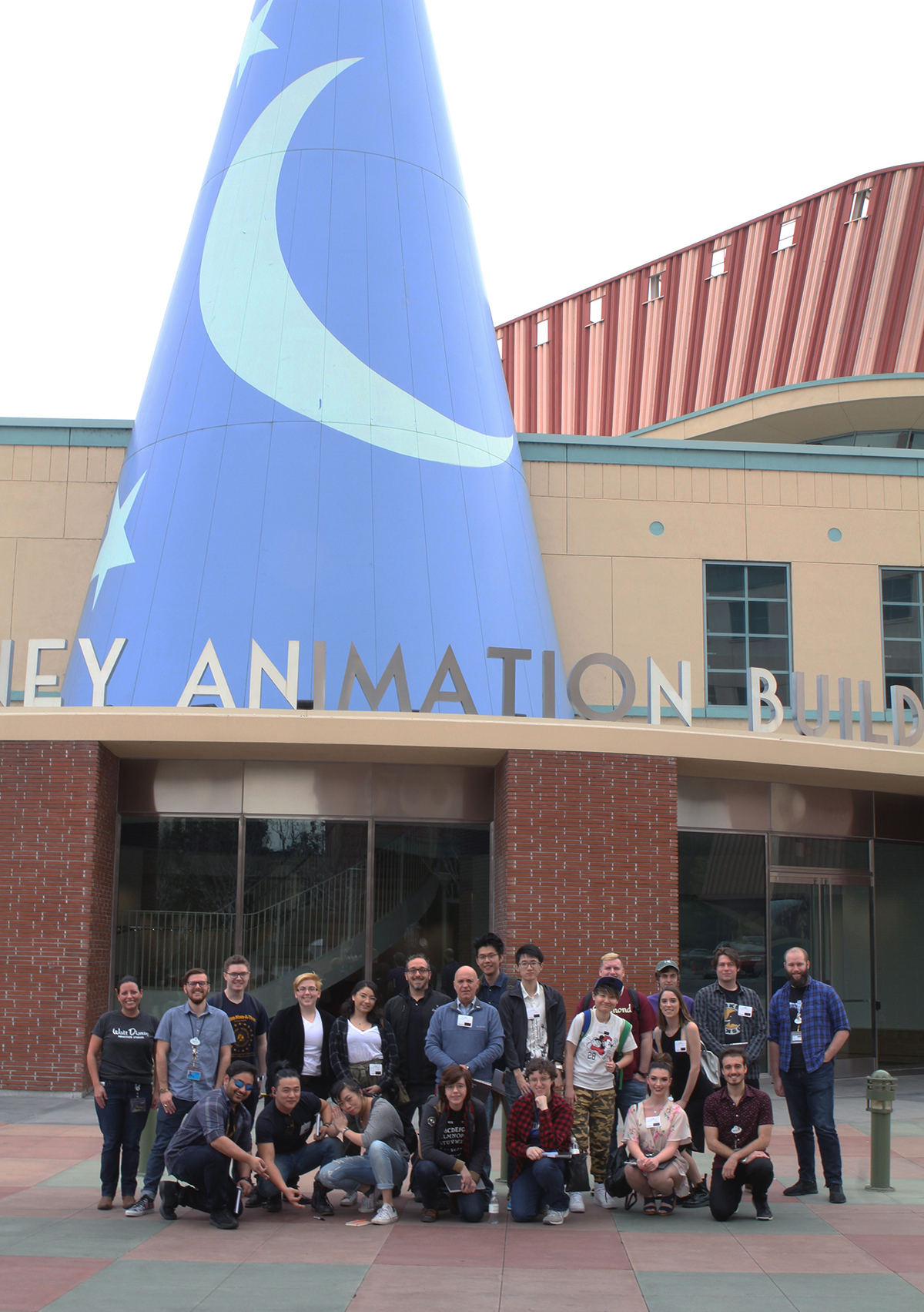 DISNEY ANIMATION STUDIOS
Wednesday was "Disney Day" as we visited Disney Animation Studios and Disney TV. Disney Animation Studios was the first stop and we were presented with a video presentation of how the Disney Production Pipeline works. There, we met two SVA alumni, Jesse Averna (BFA 2008 Film and Video) and Nicholas Manfredi (BFA 2015 Computer Art, Computer Animation and Visual Effects). Each spoke about their journey from SVA to Disney and later chatted with the students over lunch.
After our visit with Disney Animation Studios, we took a short ride to Disney TV where we were guided throughout the work environment and met with SVA alumnus Dana Terrace (BFA 2013 Animation), who has been given the green light to begin her new pilot "The Owl House." Dana shared how she pitched the series to Disney and how the show is put together.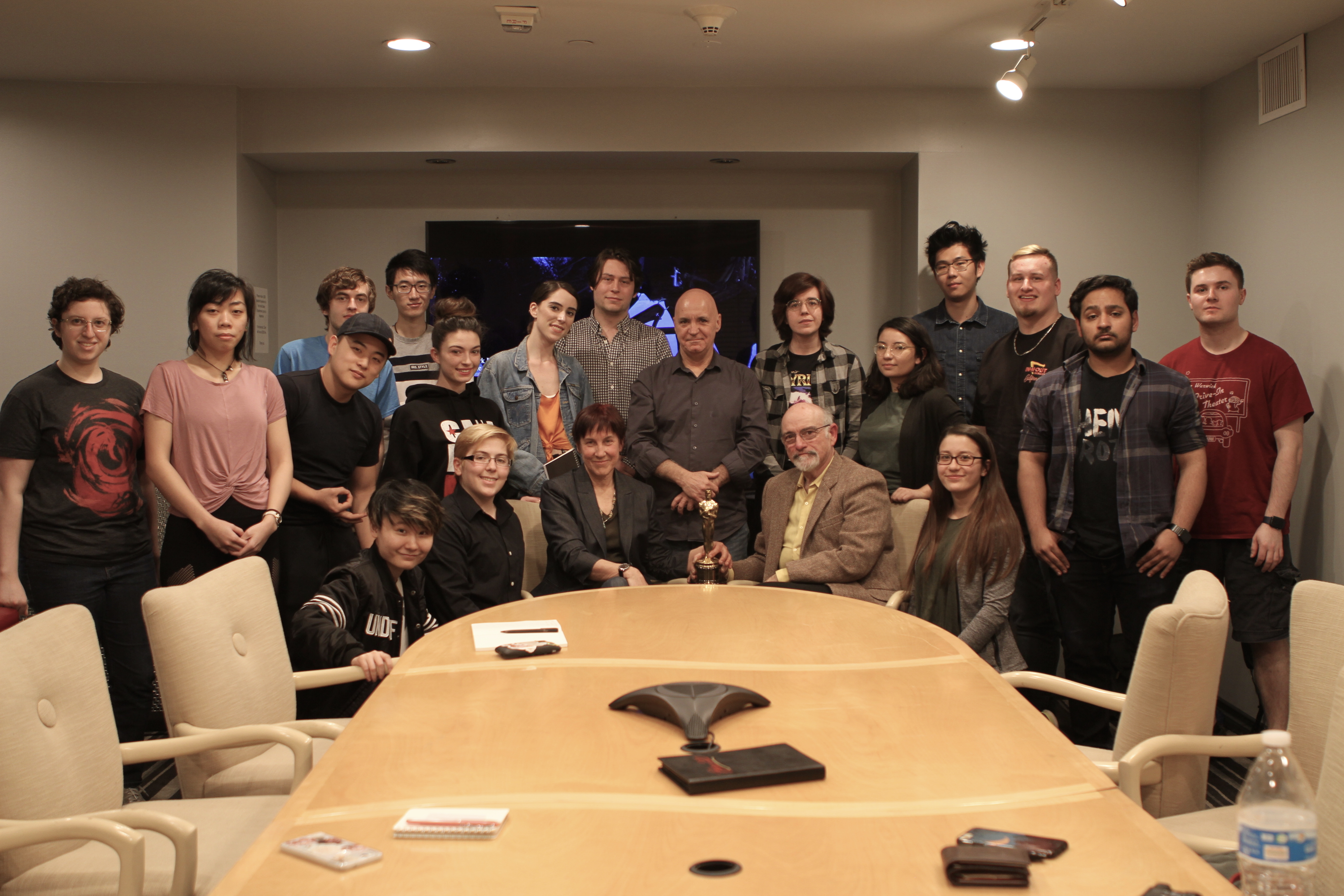 FRAMESTORE
The following day we visited one of the top special effects companies, the multi-award winning Framestore. There we met with Susan Vanderhyden and Special Effects Director Mike Bain, who presented a reel of the special effects work the studio creates.
Later on, we visited with SVA alumni producer Randall Emmett (BFA 1994 Film And Video) who has helped make Lone Survivor Martin Scorsese's Silence and follow-up film The Irishman, which will hit Netflix next year. Randall discussed his days at SVA and how he was able to produce a feature film as a student. He discussed his collaboration with Scorsese and guided the students on what they should do once they graduate. While visiting Randall, he personally called his L.A. contacts and provided four students with summer work opportunities on upcoming feature films.
We capped off the day with a meeting with Academy Award-winning sound designer Mark Ulano and his wife Patrushkha Ulano, who is a coveted boom operator in the industry. Mark shared his creative and technical approach to a film starting with reading the script several times and shared stories about his longtime collaboration with Quentin Tarantino.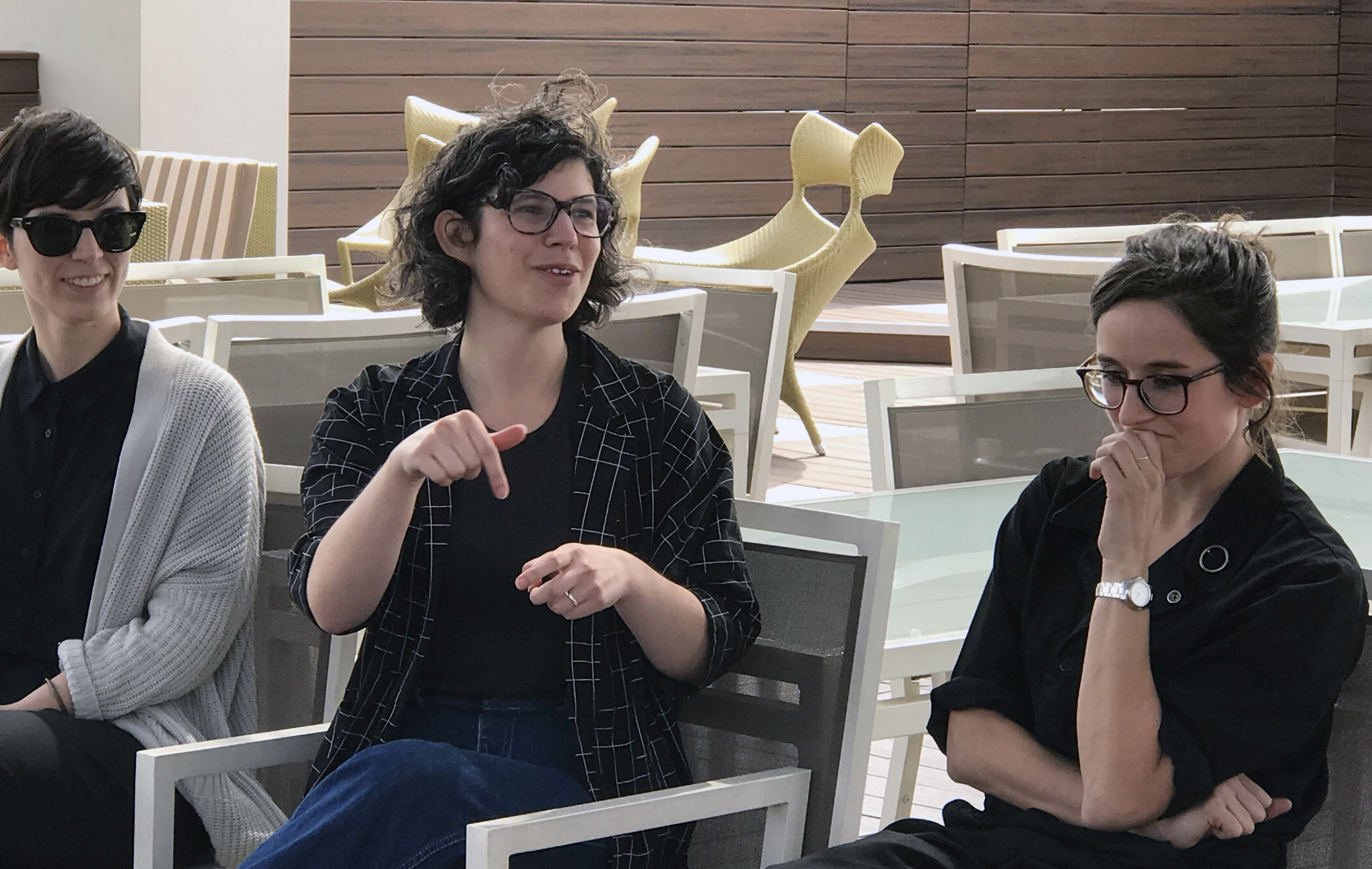 CARTOON NETWORK
On Friday, we visited Cartoon Network, where we were greeted with a rooftop panel of animators including SVA alum Rebecca Sugar (BFA 2009 Animation), Mike Roth (BFA 2009 Animation) and Kat Morris (BFA 2008 Animation). Rebecca reflected on her time at SVA and how she pitched Steven Universe while Mike spoke about his travels from graduating SVA to working at CN.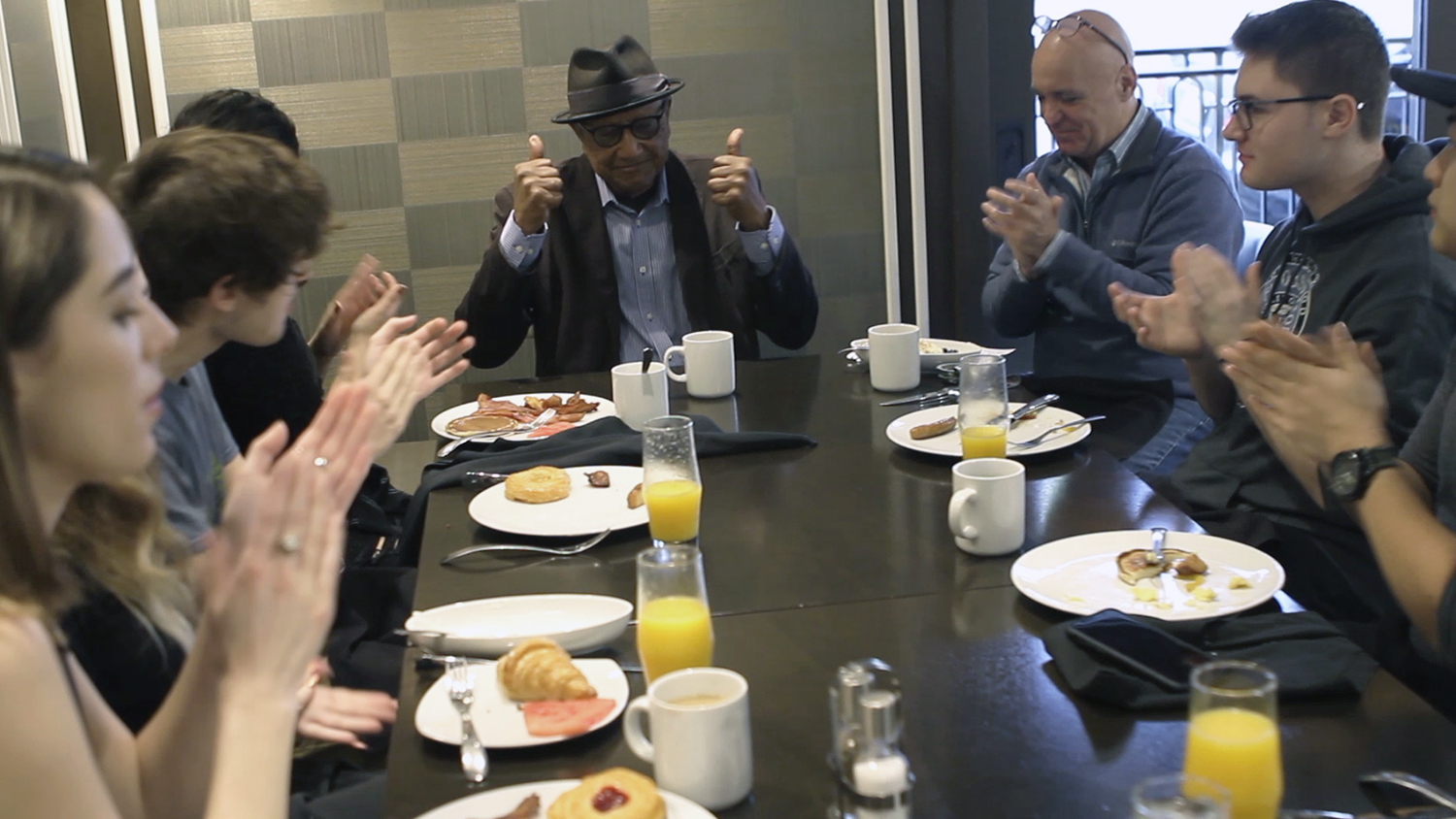 FLOYD NORMAN
Our last guest of the 2018 LA program was legendary Disney animator Floyd Norman, (The Jungle Book, Toy Story 2, Mulan, Monsters Inc.). Floyd shed light on his early days working with Disney and working with Walt Disney himself, sharing his insights about Walt's vision of the Disney style and how they collaborated on the Jungle Book and other Disney films.
For more from our L.A. trip, check out SVA's Instagram account. And read more about our sister trip in San Francisco. SVA Destinations programs don't end here. Spring adventures take place this May in Cannes, France, Rome, Italy, and Oaxaca, Mexico. Further out, summer programs take students and alumni to Southern France, Japan, Mexico City, Barcelona and many more hot spots. More details can be found here.