Updates on the 2020-2021 Academic Year
SVA continues remote instruction, with select facilities accessible by appointment. Click below for updates.
Cover Stories: Christian Kracht's 'Imperium'
Color Commentary
June 8, 2016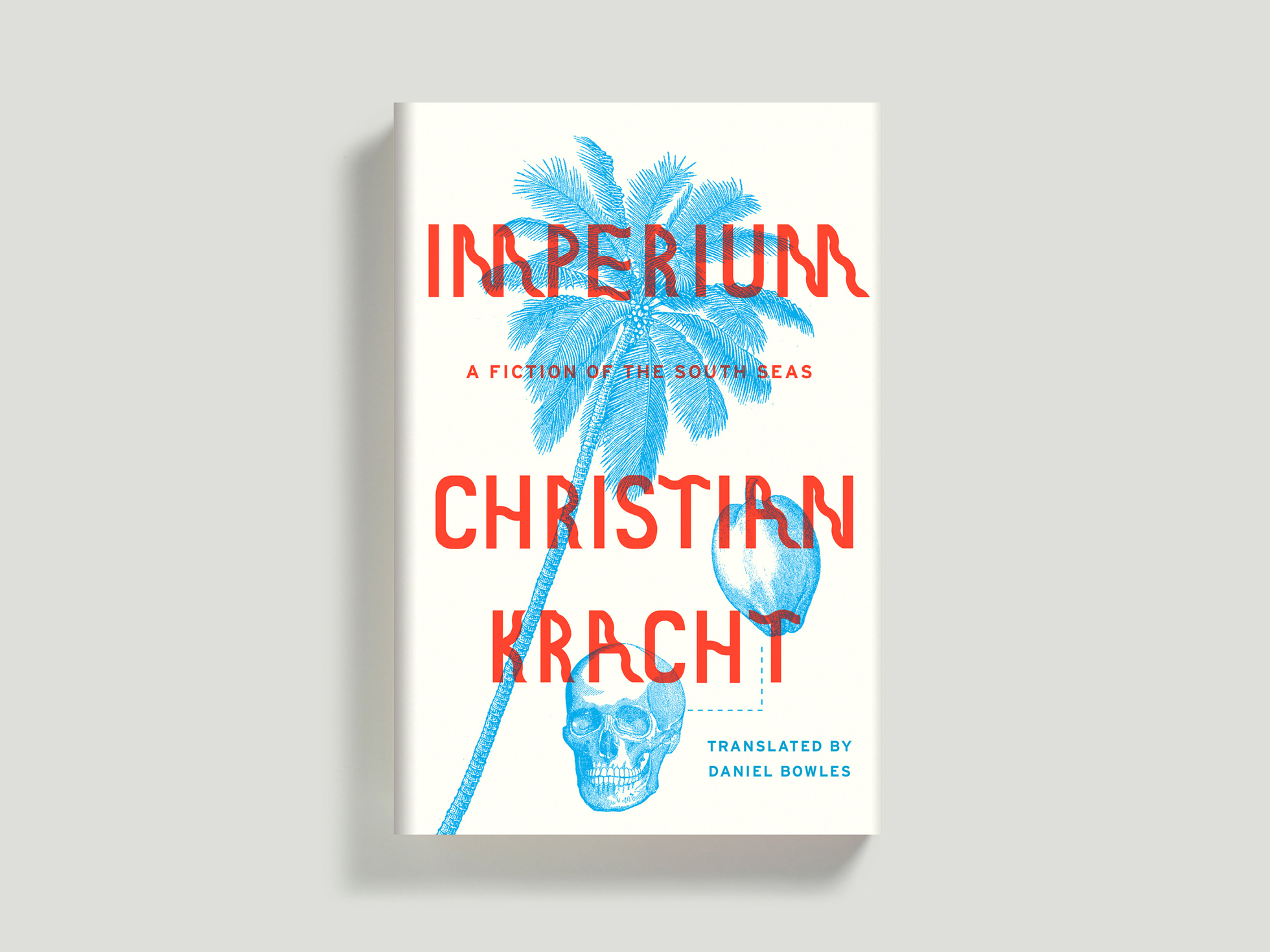 Among the reasons why printed books have survived in the age of digital media, the appeal of a well-designed cover must rank high on the list. This summer, SVA Features is presenting notable recent titles whose covers were created by School of Visual Arts alumni, with comments from the designers and the books' authors. Some originally appeared in the article "Color Commentary: Book Cover Design," in the spring 2016 Visual Arts Journal; others are online exclusives.
This week's entry: Imperium (Farrar, Straus and Giroux 2015), a novel by Christian Kracht, translated from German by Daniel Bowles. Adalis Martinez (BFA 2013 Design) designed the cover for Imperium's U.S. edition. Last December, Martinez's design was selected as one of The New York Times' "Best Book Covers of 2015." On June 9, Bowles will receive the Goethe Institut's Helen & Kurt Wolfe Prize for his translation.
---
Imperium
Fiction An early-20th-century German attempts to establish a vegetarian and nudist society in New Guinea
Author Christian Kracht
Translator Danny Bowles
Designer Adalis Martinez
Martinez: This was my very first cover. I came up with five options and this was the one they chose. The images are old engravings I found on Getty's website. The dotted line is mapping out the main character's journey, and what it led to. I didn't mean to give away the book's ending, but I kind of did.
I created the font for the title. I wanted something that had a sort of wave in it, to imply islands and ocean waves, but couldn't find anything that worked. The color choices were inspired by the tropical setting of the story.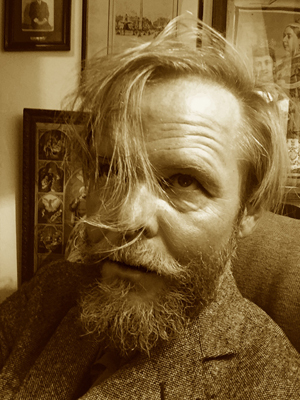 Kracht: There are more than a dozen international editions of Imperium, and several more are in preparation. All have used spooky, tropical-island and coconut motifs in one way or another, except for the Turkish publisher, who suggested a bright pink cover with a painting of a pyramid and a camel, which does not have anything at all to do with the novel.
I always ask to be shown the covers, but only look for integrity and intelligence in the design. Sometimes, as is the case with Turkey, I cannot fathom the design motives but usually let it go, for reasons of comedy. The Czech publisher, for instance, insisted that a swastika be added—even though the book is set in 1902—as it "would sell more copies."
I believe Adalis' cover is marvelous. I think it all comes down to the slightly unhinged, wavy, bright-red M's and A's, which make the jacket appear very disturbing, without one quite knowing why.
Bowles: The old adage that one shouldn't judge a book by its cover seems little more than a poor way of excusing bad design. In the case of Adalis' cover for Imperium, I couldn't be more thrilled with how it reflects, refracts and enhances the pages between the pasteboard; this is a cover by which I'd want my book judged. The striking contrasts between South Seas blue and cloudy cream and the ominous blood red, the eerie title font she created, and the suggestive line implying the connection between skull and coconut evoke a tropical tale of madness and murder. Even her use of engravings and the lone palm tree situate the novel in place and time. With an economy of means Adalis has beautifully captured the essence of Kracht's story—and the potential reader's attention. A fantastic translation of narrative into design, I find.

Next week: Broken Monsters (Mulholland 2014), by Lauren Beukes.