Updates on the 2020-2021 Academic Year
SVA continues remote instruction, with select facilities accessible by appointment. Click below for updates.
Designs by SVA Students Hit Madison Avenue for New York Fashion Week 2016
September 7, 2016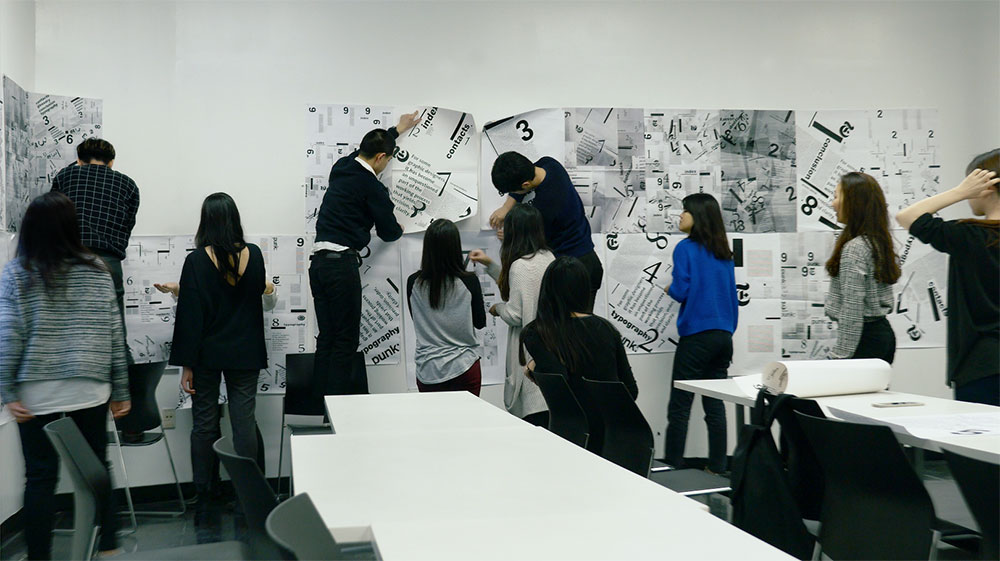 The talent and vision of a group of BFA Design students and their mentors will be on full display during New York Fashion Week 2016 through a public art exhibition on Madison Avenue, curated by Linda Fargo, Senior Vice President and Fashion Director of Bergdorf Goodman, hosted by Madison Avenue Business Improvement District (BID) and directed by Yelena Deyneko, Co-Founder of Spirit & Flesh magazine.
Entitled "The Language of Fashion," the project was originally an assignment created by BFA Design faculty member Olga Mezhibovskaya for her second year type design students. Mezhibovskaya asked them to create textile designs using solely typography and subsequently, to create paper dress models from their designs. The students presented their designs to SVA instructors Chris Austopchuk and Yelena Deyneko of Spirit & Flesh, who pitched the idea for expanded exposure of these designs into realized dresses. Linda Fargo then asked a group of some of the fashion industry's top designers to mentor the students and to help transform their typography graphic illustrations into wearable fashion.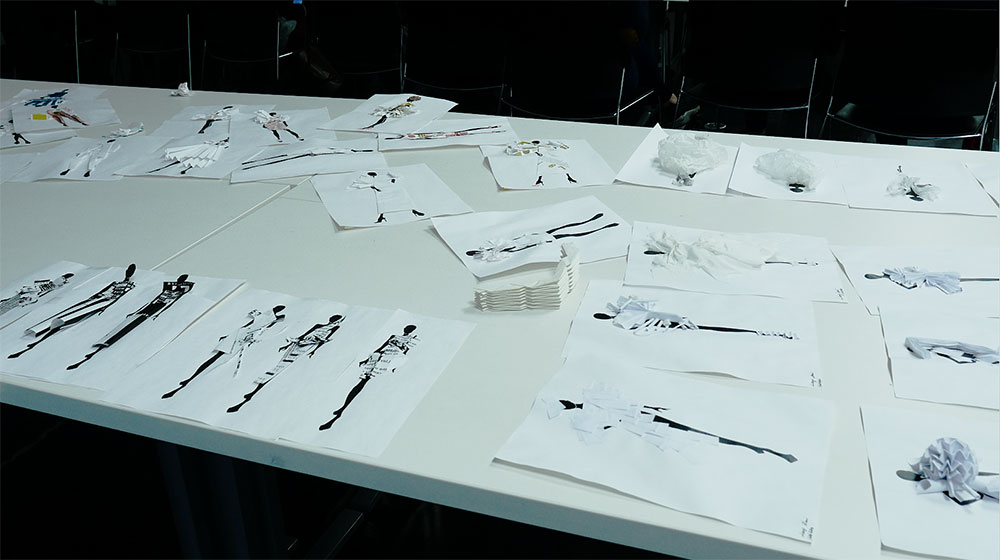 The designers who mentored the students include Altuzarra, Rosie Assoulin, Francisco Costa, Jennifer Csengody, Delpozo, Alber Elbaz , Erdem, Linda Fargo, Geoff Howell, Naeem Khan, Minika Ko, Michael Kors, Ayanat Ksenbai, Humberto Leon, Carol Lim, Phillip Lim, Adam Lippes, Proenza Schouler , Jonathan Simkhai, Isabel and Ruben Toledo, and Jason Wu.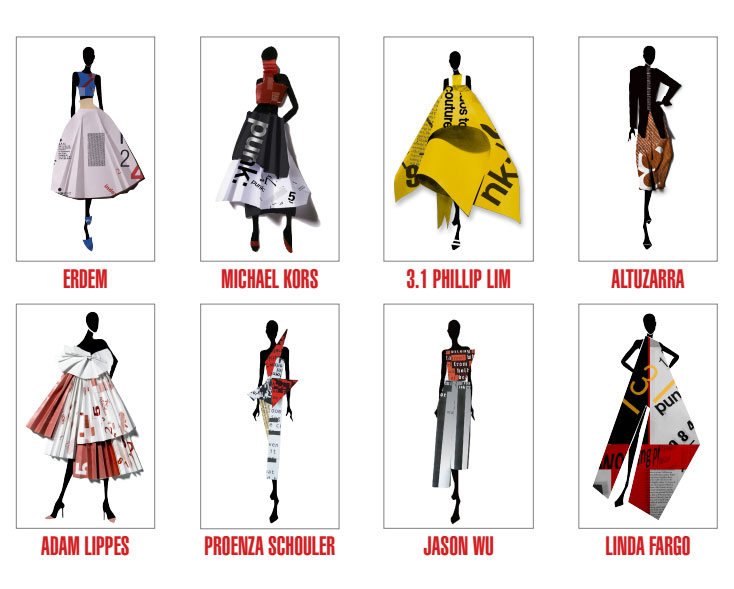 The dresses created through this collaboration will be showcased at an exhibition, cocktail party and fashion show, which will take place on Thursday, September 8 at 6pm (exhibition starts at noon) at Madison Avenue BID, located at 601 Madison Avenue. The public art exhibition will consist of 22 freestanding life-sized graphic silhouettes of the dresses made from typography constructed by SVA 3D Design Chair, Kevin O'Callaghan, and will be on view between 57th and 79th streets on Madison Avenue during New York Fashion Week from September 8 through 18.

Chair of BFA Advertising and BFA Design departments, Richard Wilde, had a vision to expand SVA's role to offer students opportunities in the world of fashion, and through the creation of this public art exhibition, his vision came to life.
For more information about "The Language of Fashion," click here.