Updates on the 2020-2021 Academic Year
SVA continues remote instruction, with select facilities accessible by appointment. Click below for updates.
Gail Anderson Named Creative Director of SVA's Visual Arts Press
April 12, 2017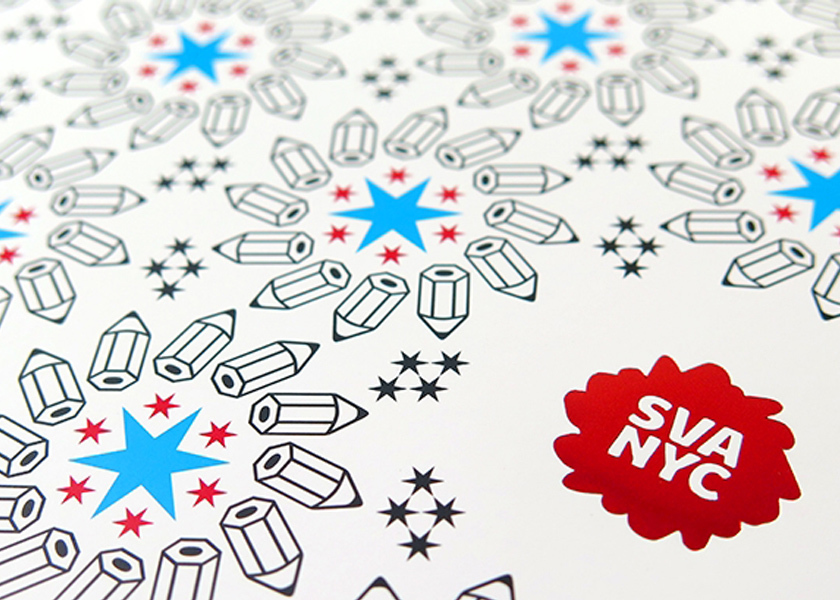 From Graphic Design USA: "School of Visual Arts has promoted Gail Anderson to Creative Director of the Visual Arts Press (VAP), SVA's inhouse design studio. Anderson, an award-winning designer, writer and educator, was formerly Director of Design and Digital Media at the VAP since September 2016, working under Anthony Rhodes, who had been the VAP's creative director since 2010. In her new role, Anderson leads creative strategy for the College, working within traditional and new media to promote the diversity and creativity of its undergraduate and graduate degree programs, students and alumni.
'Anderson's promotion recognizes her thoughtful leadership and the instantaneous impact of her signature designs executed during her first year at SVA,' says Rhodes, who will now assume the role of Executive Creative Director. 'As a longtime member of the SVA community, Gail is the perfect choice to lead the VAP and she's a lot of fun to work with.'
In her first year, Anderson produced a new video series highlighting prominent design figures honored by SVA, pioneered Spots, an insider-guide to eateries, retail stores, musical venues and other places recommended by in-the-know SVA students, and art directed two new subway poster campaigns as part of SVA's longest-running series displayed in New York City subway stations. Believing in a holistic approach to design, she has also begun designing the graphics for the new admission and financial aid offices, redesigned the uniforms for campus security officers and the exteriors of the College's shuttle buses, which are now effectively moving billboards for the College, utilizing SVA's annually renewed branding as they make the loop between the College's Gramercy and Chelsea campus buildings…" (For the full story and more images, click here)