Updates on the 2020-2021 Academic Year
SVA continues remote instruction, with select facilities accessible by appointment. Click below for updates.
'Street Smart' Artist and SVA Alumnus Michael De Feo on the Influence of the City
December 11, 2017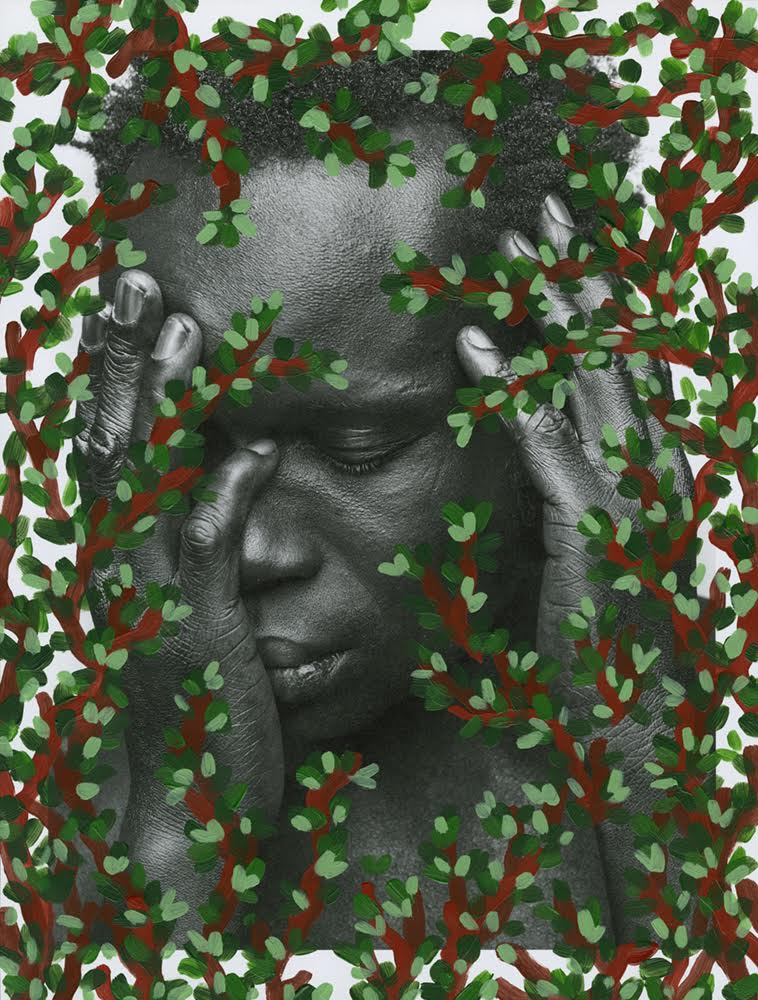 Michael De Feo (BFA 1995 Graphic Design) first made his mark on SVA over twenty years ago, painting his now-famous giant flower seven stories above the entrance to the College's 209 East 23rd Street building. A black-and-white photograph of undergraduate De Feo in action that day graces the catalogue cover for the alumni exhibition "Street Smart: The Intersection of Art and Design in the City," which celebrates artists' relationship to the urban environment and is currently being held at the SVA Chelsea Gallery. De Feo's work, along with that of 18 fellow alumni, will be on view through Wednesday, December 20.
Besides his single-stemmed street art pieces, now found all over the world, De Feo is also known for another, decidedly urban art installation: using the advertising space and attendant images hung in bus-stop shelters around New York City. With a key bestowed upon him by a friend, De Feo began sneaking fashion ads out of their glass enclosures, covering them with paint daubs and floral motifs, and then putting them back up. Those renegade interventions led to successful, sanctioned collaborations with J. Crew and Neiman Marcus and attention from brands like Christian Louboutin. De Feo's work in "Street Smart" includes a larger-scale image of this sort, as well as three smaller magazine covers, the original photographs' faces nearly obscured by his dense patterning. Pieces like this make up De Feo's current studio practice.
On Wednesday, December 13, De Feo takes part in an
artists' panel
that will discuss participants' lives and careers as artists in New York City, and the role SVA played a role in getting them there. We spoke with him in advance of the event to get a better sense of his own take on city life as an artist and what to expect at the discussion.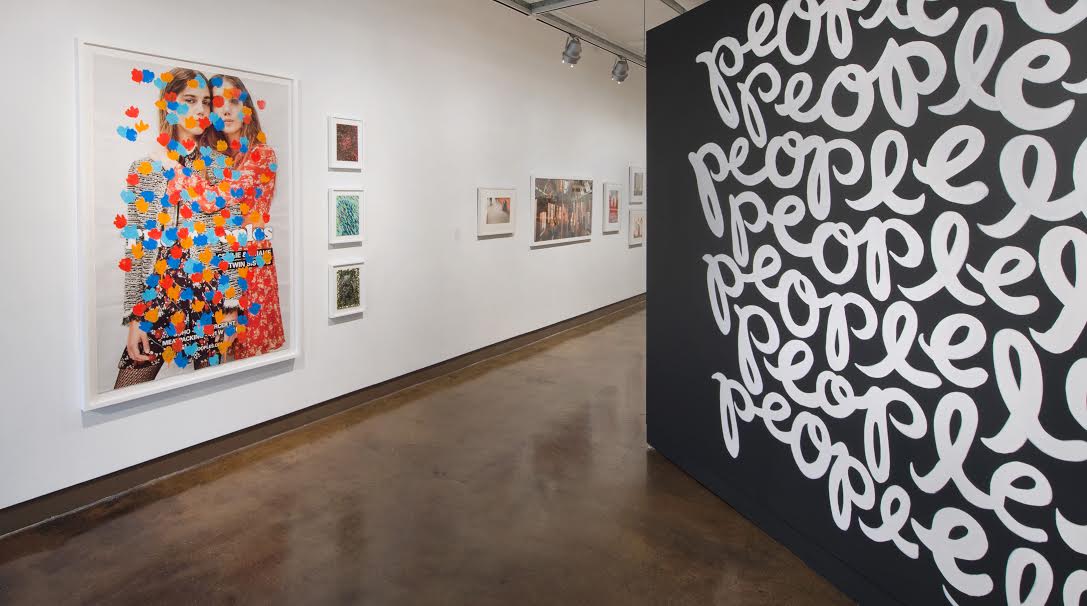 Much of the work for which you've become known really couldn't happen anywhere but a city, thanks in part to the abundance of images, the public spaces and the possibility for more guerrilla-style installation tactics. How did you get to that point in your practice?
New York has always been for me a great supply of images, inspiration, action and connectivity. My initial use of the streets was rooted in becoming part of the fabric of the city that I love. I wanted to "be a part of it," as the song says. Back in the early 1990s as a student, it was tough for me to get my work seen, so I decided to install my paintings on outdoor city walls where I was able to reach everyone.
Are there aspects of city life and the urban environment that inspire or resonate with you in particular?
I've heard it said that those of us that live in cities like New York, places that are physically vertical, tend to make art in a vertical orientation. That's certainly true of my work as I lean towards the up and down. Artists that live in wide-open spaces like the desert and so forth may be more inclined to make horizontal works. The physicality of a place influences you.
In another way, living in New York forces you to minimize to bare essentials simply because there isn't enough space or time. I think that has an influence on the graphical nature of my work. As much as I enjoy the process of building up, I'm also always seeking to strip away. It's related to that element of change. Nothing in New York stays the same for very long. Things eventually change either physically or contextually in how we see them. This change, and the cycle of life, is an essential component of my work.
What about your time at SVA do you still think about or look back on and what does being in this alumni show mean to you?
I really loved that my SVA social network spanned all mediums and majors. We all had an eye in each other's work and worlds. It was a very inspiriting time. Having that environment and access in New York City was thrilling.
It's an honor to be participating in "Street Smart" and it feels like a homecoming; it's really wonderful. At the exhibition's opening reception I met and spoke with many alumni and current students and am excited to meet more at the panel. I'm looking forward to a great discussion and insightful and challenging questions from the moderator and audience alike.
This interview has been condensed and edited.

"Street Smart: The Intersection of Art and Design in the City" is on view at the SVA Chelsea Gallery, 601 West 26th Street, 15th floor. The panel discussion featuring participating alumni will be held on Wednesday, December 13, 6:00 – 8:00pm, and the exhibition will be on view through Wednesday, December 20. Admission to "Street Smart" and its related events is free.
For an interview with designer Timothy Goodman (BFA 2007 Graphic Design), another artist who is featured in "Street Smart," click here.
For more information on SVA's BFA Design program, click here.