Updates on Reopening SVA
Click below for info on our plans for 2021-2022, including the vaccine requirement for all students, faculty and staff.
SVA Alumnus Carlos Saldanha on His Golden Globe-Nominated 'Ferdinand'
December 15, 2017
Everyone's favorite gentle Spanish bull has a new look and new challenges to overcome in Ferdinand, the latest release from award-winning filmmaker Carlos Saldanha (MFA 1993 Computer Art), which is in theaters now. A retelling of the classic children's book The Story of Ferdinand, by Munro Leaf and Robert Lawson, the Blue Sky Studios production features a 3D-animated coterie of animal characters (led by John Cena and Kate McKinnon) and shares many characteristics with Saldanha's previous work, like the Ice Age and Rio series, as a rollicking family film with a warm heart, vibrant visuals and lots of laughs.
At the center of the story is Ferdinand, a young bull who is often mistaken for being fierce and fearsome. He would rather not fight at all, famously wanting only to sit and smell the flowers, and trouble ensues when he is taken to the bull ring to face the matadors. The original book was labeled pacifist propaganda and banned in Spain during dictator Francisco Franco's rule, praised by Franklin and Eleanor Roosevelt and made into an Oscar-winning animated short by Disney in 1938.
This past weekend, Saldanha's Ferdinand was nominated for a Golden Globe for Best Animated Motion Picture as well as for Best Original Song. In advance of the film's December 15 premiere, SVA spoke with Saldanha about taking up the mantle of a story cherished by many and whose message and influence still abide.
What were the challenges in adapting a well-known story? What's something new that you wanted to bring to it?
This is the first project I've done that is based on a property that already exists. The first time that we talked about making the movie out of the book I was a little scared about that challenge, because the book is so loved by fans. I grew up [in Brazil] with the short and it was only later when I moved to the U.S. and had children that I was introduced to the book when I read it to my kids. They loved the book and I loved the story.
I think once you read the book there are a lot more messages in it; you can read into the layers. In talking to the family of Munro Leaf, the original writer, I had the freedom to extend the story, to make the movie that I needed to make on the big screen. I personally wanted to really convey the emotion of the book…[and ensure] it was well-explored in the movie. I did have to augment the story, and add more characters, but as long as the movie continues to be from Ferdinand's point of view and continues to have all the characters revolving around Ferdinand, and [centers on] the importance of being free to be who you are, on tolerance, on nonviolence—as long as I kept everything within those themes, I'm in good shape.
The visuals are so distinct in the original book—how did you approach animating Ferdinand? Were there aesthetic elements of the Robert Lawson illustration or of your own conception that you specifically wanted to work with?
The illustrations of the book were beautiful and it was very iconic to the experience of reading it, but unfortunately I didn't think that translated well to 3D and so I had to depart from that. Of course I had inspiration from the [original] illustration, but I had to take my own creative liberty to create the look of the movie that I felt was right. I still wanted to create a classic, and I wanted the palettes to feel beautiful and warm and like they could really portray Spain. I used the book more as message inspiration rather than visual inspiration.
You've made a name for yourself and Blue Sky making big-hearted, rambunctious kids movies focused on animals. What has made this type of filmmaking so fulfilling and continually appealing for you as a director?
I love stories that have a good message and I love to be able to entertain the audience while at the same time creating an emotional thread that people also feel connected to. Animals or non-animals, for me the bigger question was always: Is this good character, is this a good story to tell? That's where I went, and coincidentally most of those protagonists were animals. In animation you can make something come to life, you can make an animal talk, and it crosses the emotional boundaries of characters in storytelling. I don't know if it's coincidental, but I gravitate towards these stories.
In the worlds that we create [as filmmakers], it is important to really push the envelope, to push the entertainment value, push the design and the creation of these worlds so that people can go to the theaters and experience something unique and fun—something big. I like that big-personality kind of storytelling. That's what inspires me to keep going and to create new stories because I think that it's so much fun to do it. To have fun doing it, I believe that people have fun watching it, so I love that process.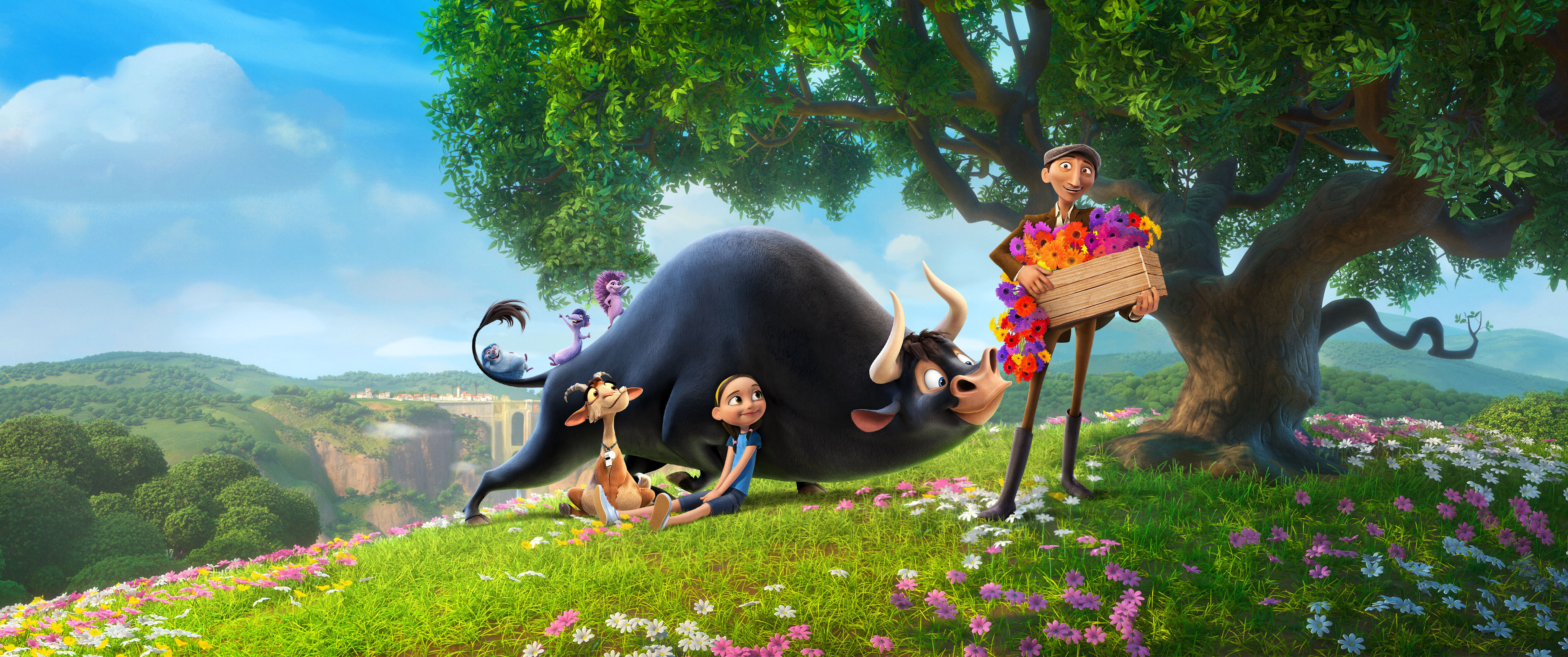 Do you have any words of wisdom for aspiring animators at SVA, or are there moments from your time as a student that you've held onto throughout your career?
When I was at school, I was really focused on being at school. I was really focused on work, [wanting] to get better at what I did, to learn as much as I could, to use the time that I had there to make it 'me' time. I took advantage of the fact that I could learn, that I could use the facilities, that I could talk to the teachers, that I could explore, that I could be myself, that I could do things that I wanted. I really made my two years in the MFA program my time. I was 100 percent at school, and everything else came after that. Usually when you get into the real world, in the business world, you might not do exactly what you want to right away; you might have to climb the ladder gradually; you might have to experience different things; you might not even be sure exactly what you want to do so you might just be trying things out. School is the time you have to explore, to really guide yourself towards what you really want to do. You don't take that for granted. It's the best time and possibly the only time that you might have [the] full choice to do what you want. Use it wisely.
Lastly, what are you working on next?
My projects kind of overlap, so it's nonstop going from project to project, but with Ferdinand I'm ready to stop for a little bit, to breathe a little, just to figure out what I can do next. As you know, animation takes such a long time that I really want to take my time to see what I want to do next. But I am entertaining doing a movie that is a hybrid—that has live action and animation and that explores different ways of dealing with animation there—or doing a live-action project, to see if some of the storytelling skills that I acquired doing the previous movies would help me come up with something cool and fun in [that format]. I'm really trying to pursue that kind of route. It's a challenge, you know; my heart will always be in animation.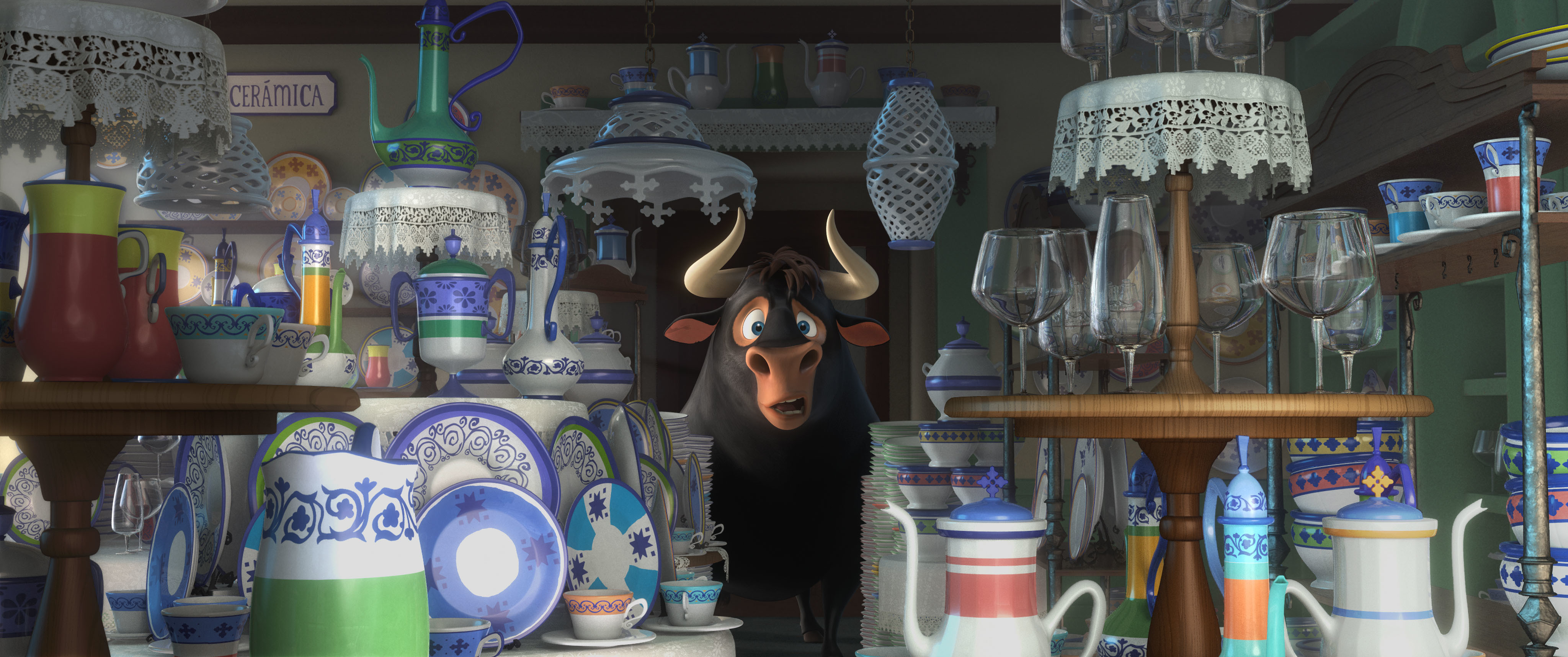 The SVA Theatre, located at 333 West 23rd Street, will be screening Ferdinand tomorrow, December 16, at 2:00pm. Free with SVA ID (three guest limit per SVA student, faculty and staff member). RSVPs not accepted or required.

This interview has been condensed and edited.

For more information on SVA's MFA Computer Arts program, click here.