Updates on Reopening SVA
Click below for info on our plans for 2021-2022, including the vaccine requirement for all students, faculty and staff.
SVA at Italy's VIEW Conference on Animation, Gaming and VFX
November 2, 2017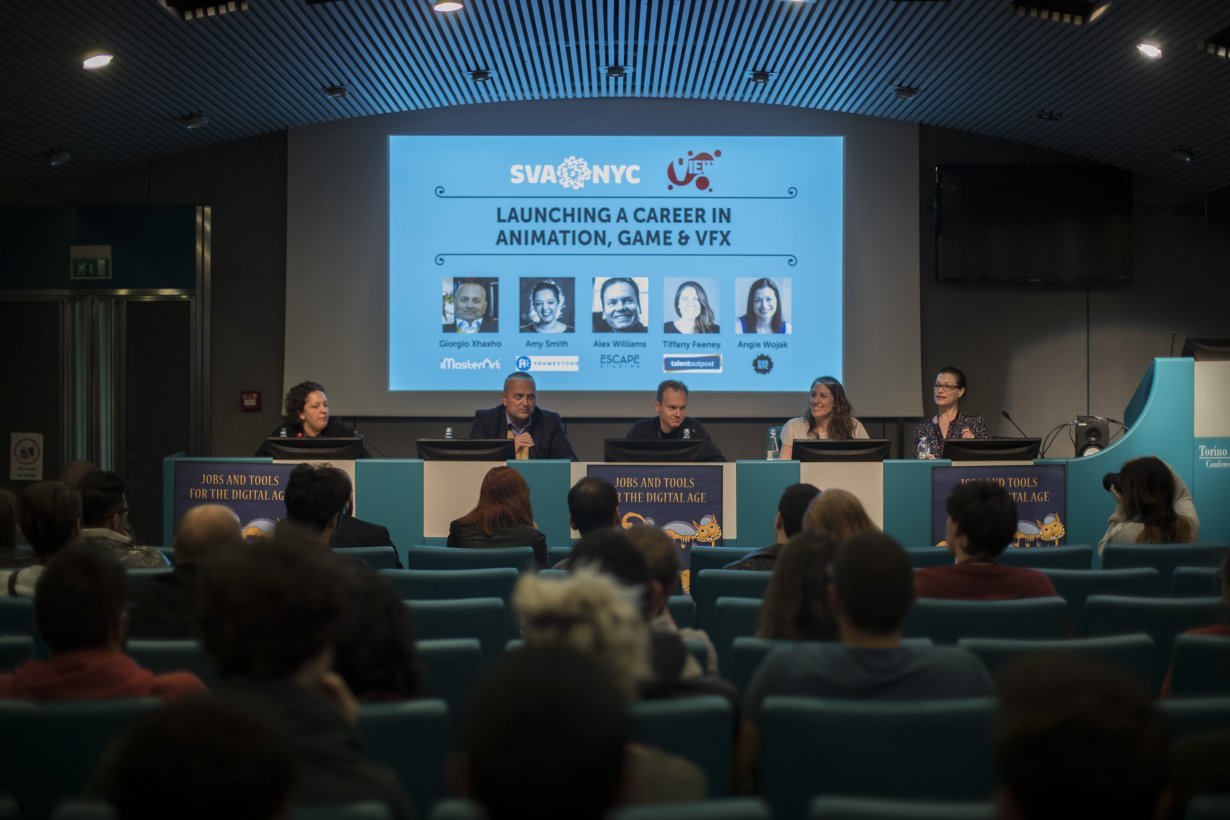 SVA was well represented at the 18th International VIEW Conference, the premiere international event for computer graphics, interactive techniques, digital cinema, 2D/3D animation, VR and AR, gaming and VFX. Held in Turin, Italy, October 23 through 27, the conference included lectures, exhibits, screenings, demos and master classes spanning the fields of film, architecture, medicine, video games and everything in between. This year's focus, according to conference leaders, was on exploring the increasingly fluid boundary between real and digital worlds.
As part of the conference SVA hosted a panel discussion, "Launching a Career in Animation, Games and VFX," featuring talent recruiters and educators from Europe and the U.S. Moderated by SVA Career Development Director Angie Wojak (BFA 1990 Media Arts), the panel included Tiffany Feeney, founder of Talent Outpost (Zürich, Switzerland); Amy Smith, global head of talent, Framestore (London, UK); Alex Williams, head of animation, Escape Studios (London, UK); and Giorgio Xhaxho, founder and CEO, iMasterArt (Turin, Italy). The panel discussed what companies look for in new talent and how students can stand out from the competition when applying for jobs and internships.
"VIEW provides unique opportunities where education and industry merge and inspire one another in an intimate setting," says Hsiang Chin Moe (MFA 2008 Computer Art), director of operations for SVA's MFA Computer Arts program, who also attended the conference. "We were extremely fortunate to get to know all the leading artists and hope to bring them to SVA for future talks and classes."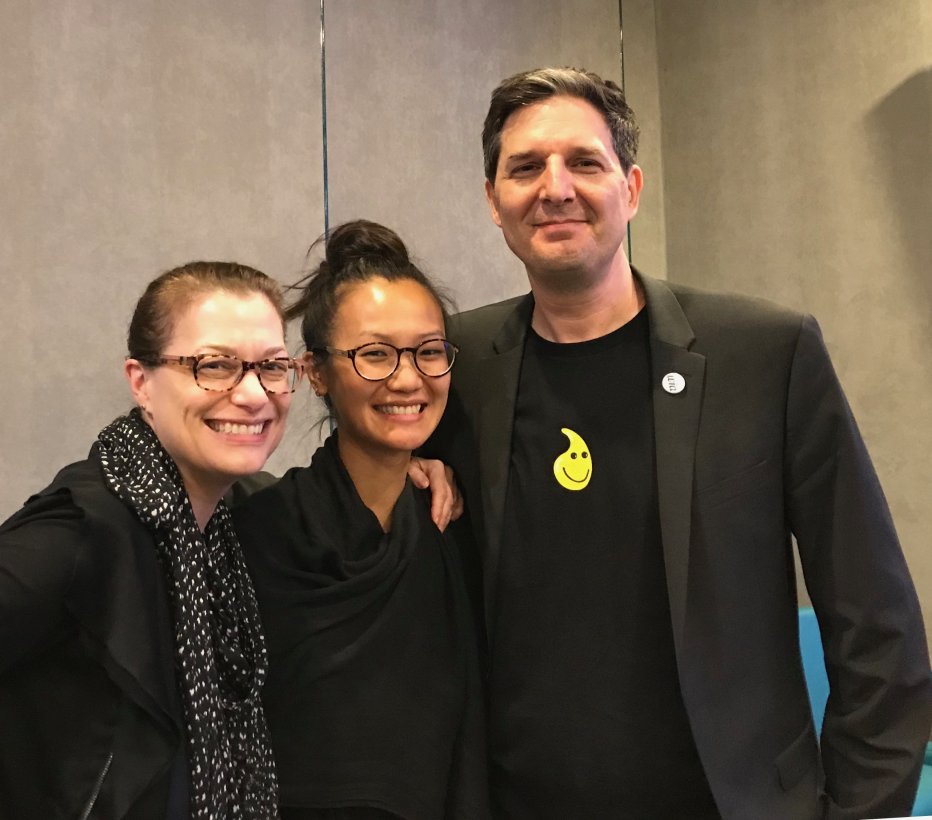 The schedule for the week was packed with talks and keynotes by industry leaders and legends. Wojak and Moe attended a four-hour master class by Mark Osborne, director of The Little Prince and Kung Fu Panda, in which he emphasized good storytelling through great characters. Noelle Traiaureau and Mike Ford from Sony Pictures Imageworks unveiled the behind-the-scenes process of creating the first full CG Smurfs movie while remaining true to the look of the original Peyo comics series. Rob Coleman, animation supervisor for The LEGO Batman Movie (2017), took the audience through the art development and production design of a LEGO version of Gotham City. Vicki Dobbs Beck, executive in charge of ILMxLAB, spoke about Industrial Light and Magic's work in virtual and augmented reality.
"We were so lucky to connect with these amazing, creative leaders," Wojak says. Other highlights included speaking to John Nelson, Academy Award-winning VFX supervisor on Blade Runner 2049 (2017), about his stunning dystopian landscapes, and hearing Hal Hickel, VFX supervisor on Rogue One: A Star Wars Story (2016), discuss the creation of droids and other creatures for the film. "The whole conference was truly inspiring," she says, "and we're looking forward to staying connected to the studios and creative talent we met as we bring students to the West Coast for studio visits and SVA Destinations classes [next spring]."