Updates on Reopening SVA
Click below for info on our plans for 2021-2022, including the vaccine requirement for all students, faculty and staff.
SVA, Guillermo del Toro, Google and Women in Animation at Annecy 2017
June 22, 2017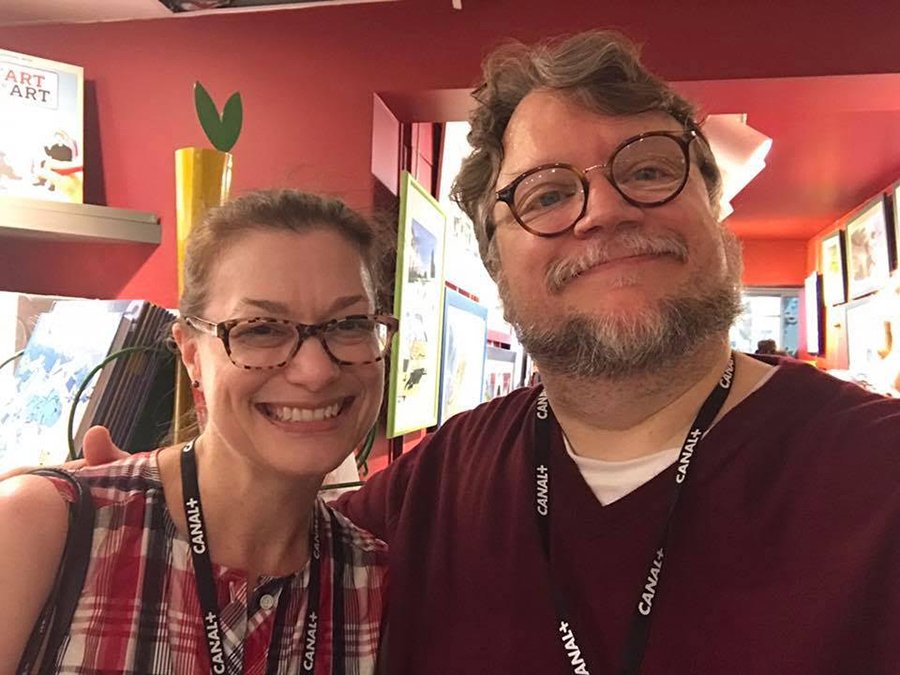 A team from SVA recently attended the 2017 Annecy International Animation Film Festival, one of the top showcases for animated films in the world, which took place June 8 – 17 in the French Alps. The group engaged with industry veterans, talent recruiters and SVA alumni throughout the week and took part in a number of panel discussions and special events. Below are some of the highlights from all of the festivities.
Angie Wojak, director of Career Development at SVA, had the pleasure of meeting director Guillermo del Toro (Hellboy, Pan's Labyrinth), as well as Emmy Award-winning animator Jorge Gutiérrez, creator and director of Book of Life and soon-to-be director of the next Legos movie. "Everyone we met, including Guillermo and Jorge, had great things to say about SVA and our talented students," said Wojak. "It was thrilling to meet these talented creators and to be able to meet new recruiters from around the world who may be able to offer our students internships and jobs."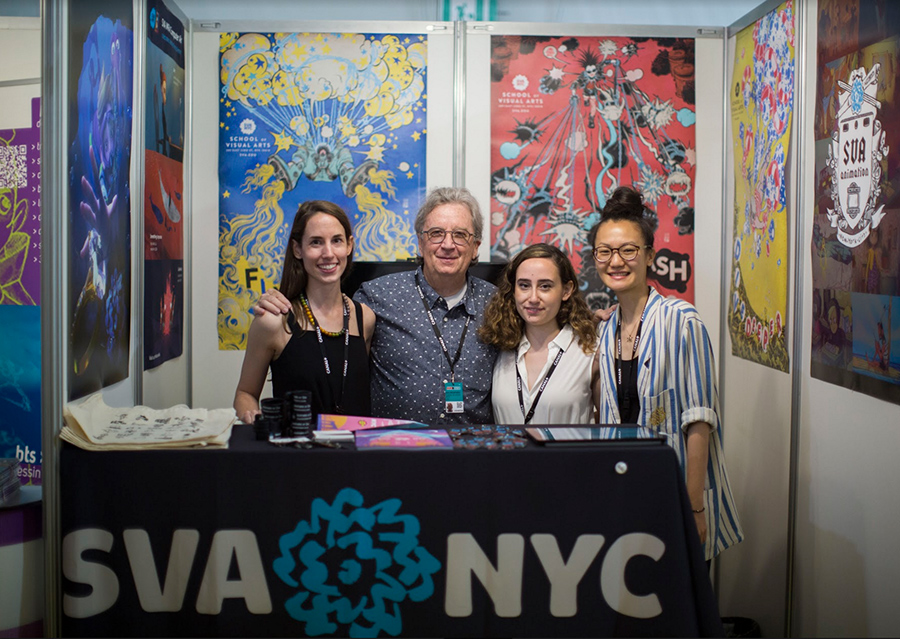 The College's MFA Computer Arts, BFA Animation and BFA Computer Art, Computer Animation and Visual Effects departments hosted a booth at the MIFA Campus (The International Animation Film Market Campus), which featured a full day of events dedicated to young talents. Carlos Saldanha (MFA 1993 Computer Art), Blue Sky director of Ice Age and Rio, spoke in a featured interview with Variety magazine about his experience as a student at SVA, where he honed his skills and was able to experiment. He also discussed his new feature, Ferdinand, and the challenges he faced while pitching the film, and encouraged the young animators in the audience to take their time as they develop and to follow their passion.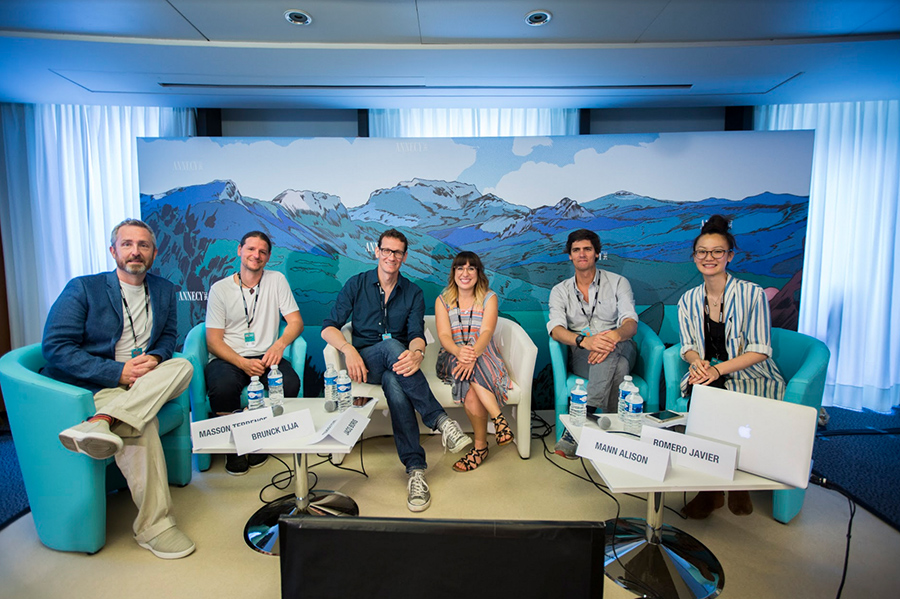 Also on the MIFA Campus, MFA Computer Arts hosted a panel discussion with recruiters from around the world on the topic of "Getting Hired and Staying Hired in Animation/VFX Industries." The panelists included Ilija Brunck from Polynoid/Woodblock; Boris Jacq, CG Supervisor at Illumination Mac Guff; Alison Mann, VP Talent at Illumination Entertainment; MFA Computer Arts Chair Terrence Masson; and Javier Romero, VFX Supervisor at Ilion Animation Studios. SVA's Hsiang Chin Moe, Director of Operations at MFA Computer Arts, moderated the panel.
Google Tiltbrush hosted a breakfast and panel discussion that featured director/producer and founder of Titmouse, Chris Prynoski (BFA 1994 Animation). Prynoski spoke about his recent animation work utilizing Google's newest technology and Glen Keane, legendary Disney animator, joined the conversation.
Wojak and Chin Moe attended the first-ever Women in Animation World Summit, a series of panel discussions and a luncheon that included seasoned animators, talent recruiters and executives, including several from Walt Disney Animation. "It was a rich discussion about the concrete steps that can be taken to help ensure that women animators make up a larger number of creatives and leaders in their fields," said Wojak.
For more information about the Annecy International Animation Film Festival, click here.