SVA Alumnus David Osit on His Emmy-Winning Doc, 'Thank You for Playing'
October 17, 2017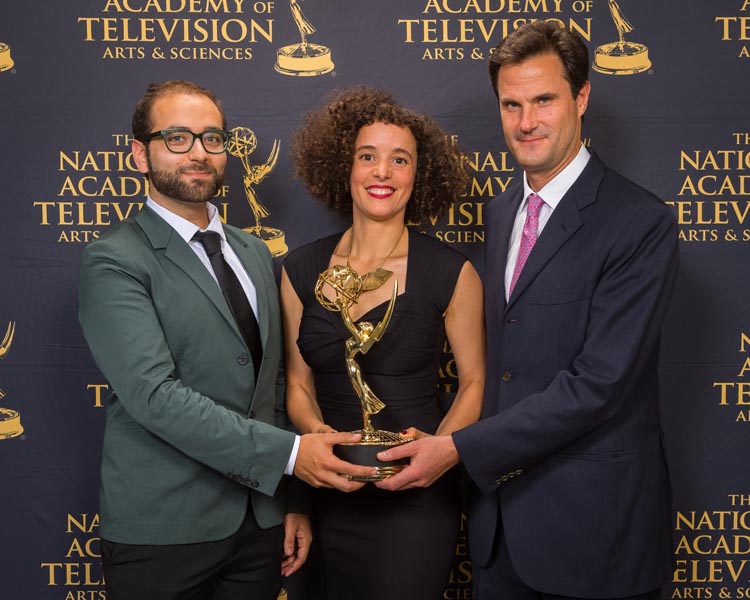 Filmmaker David Osit (MFA 2011 Social Documentary Film) took home the Outstanding Arts and Culture Documentary trophy at the 38th Annual News & Documentary Emmy Awards, held on Thursday, October 5, at the Lincoln Center for the Performing Arts in Manhattan. Osit and his co-director Malika Zouhali-Worrall won for Thank You for Playing, their 2015 documentary about one family's personal tragedy and the comforts and complications of turning to art for help. In addition to serving as co-director, Osit was the film's producer, editor, cinematographer and score composer on the film; he is the first MFA Social Documentary Film alumnus to receive an Emmy.
Thank You For Playing follows a young family, the Greens, as parents Ryan and Amy confront the terminal cancer diagnosis of their one-year old son, Joel. Searching for a way to cope with the illness, express the emotional turbulence they faced and honor Joel, Ryan, a programmer, created That Dragon, Cancer, a video game based on their experience. That Dragon, Cancer strives to evoke in an interactive environment the uncertainty, hope, loss and frustration implicit in such a harrowing situation as raising a child who has been given only months more to live. The film, which also received Emmy nominations for Best Documentary and Outstanding Editing, premiered at the 2015 Tribeca Film Festival and subsequently made the festival rounds. It had a limited theatrical release in 2016 and was broadcast nationally in October 2016 on POV, the country's longest-running independent documentary television series, on PBS. Currently it is available on iTunes, Amazon, Vimeo and other streaming services.
SVA recently spoke with Osit about the making of the film, and the effect the video game and the Greens have had on his own work. A condensed, edited version of that conversation appears below.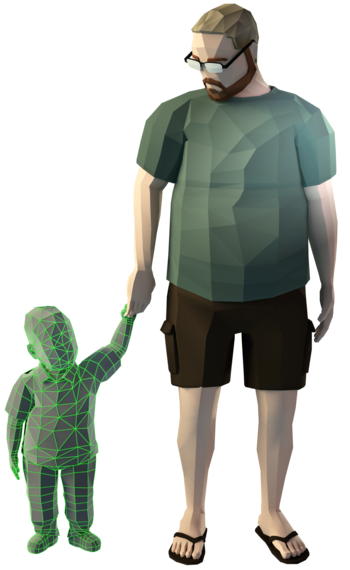 How did you hear about the Greens' story and become involved with them?
I read a brief blurb about That Dragon, Cancer very early on in Ryan and Amy's development process—it was just a couple sentences in a gaming news blog but I was immediately intrigued by the idea of what a "video game" about the experience of raising a child with cancer would look and feel like. Also, the emotional complexity of encoding your life into an interactive form seemed like it could be a fascinating and cathartic exercise. So I contacted Ryan and his partner Josh Larson right away, told them what I was interested in doing and went out to Colorado for our first shoot with Malika, who directed and produced the film with me. We filmed off and on for the next year and a half.

Did you have much experience, professionally or personally, with interactive media and gaming?
Before we first heard of That Dragon, Cancer, the idea of a video game being art seemed incongruous at best. But I saw their concept art stills, which featured these stunning low-polygon renders of surrealist scenes verging on magical realism—a faceless man with a faceless child in a hospital hallway overgrown by weeds and tumors was an early piece of concept art the team had shared, and when I saw it I immediately realized how powerful the format of this type of interactive art could be. Something about the avatars in the game being essentially faceless made it more emotionally powerful—as though I had tacit permission as a viewer to imagine whatever face my subconscious conjured up and superimpose it into the artwork.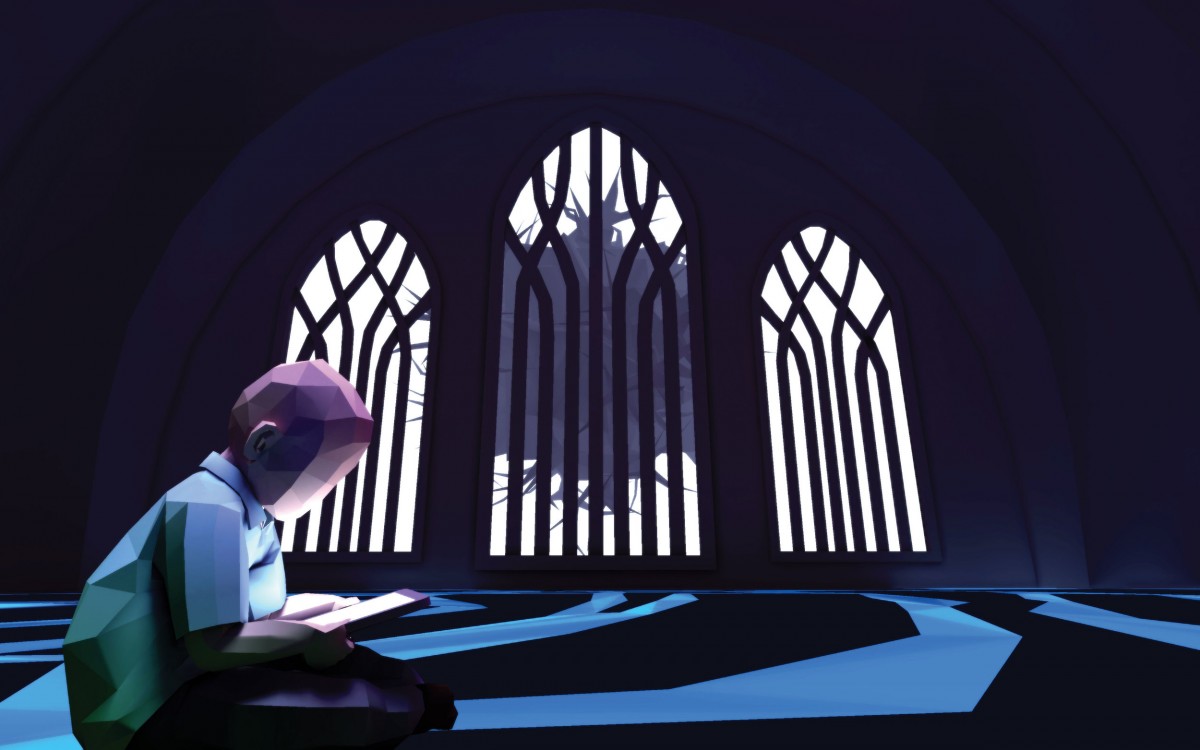 You're used to working in all elements of documentary, with all kinds of people and different milieus, but I'm curious about any challenges in particular to documenting a video game and its making.
We had the challenge of depicting the game development itself in a visually compelling way, when in reality is it mostly a bunch of people sitting in front of computers typing code. But this became one of the more interesting visual elements of Thank You for Playing, the idea of being a creator and being able to manipulate and control this digital space meant to represent your own experiences. What power can you exert or withhold from your creation or from the audience, given omnipotence over an entire virtual world you are creating?
Watching the development team manipulate the avatars of the characters felt wholly metaphorical and we tried to offer the audience that sense of solitude and quiet in coding as a sort of meditation on the agency we have over our lives and how we use art to channel it. Also, we had the footage of the game itself, which we intercut and incorporate throughout the film as a window into Ryan and Amy's world—the game is after all a sort of interactive autobiographical poem—and it gave us a remarkable opportunity to look inside and share the emotions of the story we were telling.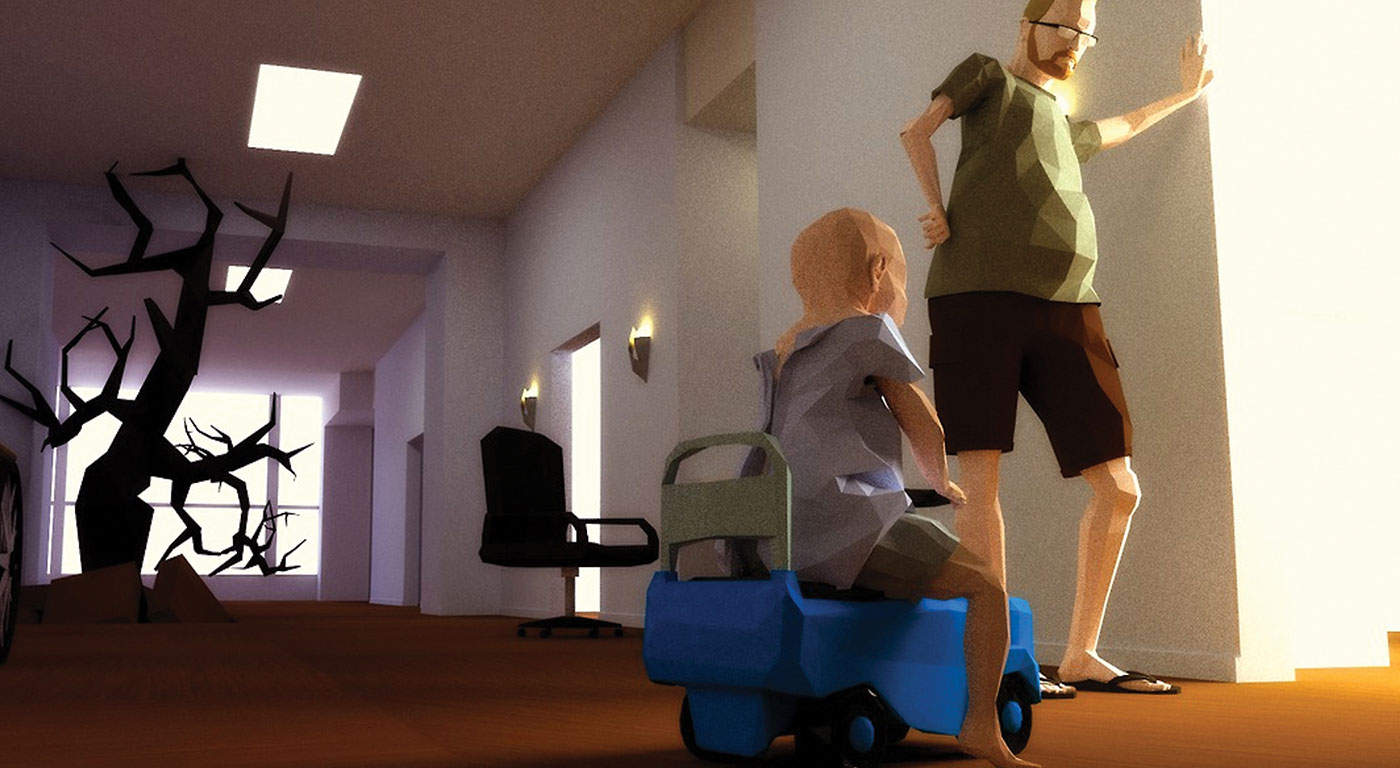 What did this project, and the Greens' efforts, show you about the potential of new media? How did it affect your own filmmaking and storytelling, or your view of it?
A gamer is no longer just a lonely teenager in the basement playing Mario—they're nearly anyone with a smart phone, anyone addicted to Candy Crush or FarmVille or Angry Birds. The median age has gone way up, there are just as many female as male players and the gaming industry generates more income than Hollywood. It stands to reason that with the platform being more ubiquitous, more interesting and challenging works will emerge for it, and people will continue to grow more receptive to new kinds of interactive experiences. This realization only continued as we kept filming. We'd go to game conferences and watching people burst into tears while playing a demo of the game, then get up from the computer to share stories with Ryan; this feeling of interactivity, of controlling the pace with which you walk through the world that Ryan and his team created for you as a player, truly allowed the player to go through the experience in a first person manner in a way a book or a film can't quite do. I've been pleased to realize that these kind of video games are being made more and more, and while making Thank You For Playing we also made a short film for The New York Times highlighting some other examples of these autobiographical games, Games You Can't Win.
You've received many accolades for your work—what does this Emmy mean to you and Malika?
First of all, our film is dedicated to Joel, Ryan and Amy's son, and we continue to be grateful that the Green family appreciates the film as much as they do. It's astounding and gratifying to us that people are willing to engage with a story of such difficult subject matter. We have trouble talking about death and grief in our society, and it still amazes me how willing people have been to engage with our film and with the video game. It really just goes to show that there is a hunger for stories about grief or loss—we always want to feel less alone if we've gone through or are going through these experiences, and throughout human history, we've turned to art to do just that.