SVA Premieres in L.A.
Inaugural Film Showcase Brings Students and Films to Hollywood
June 7, 2016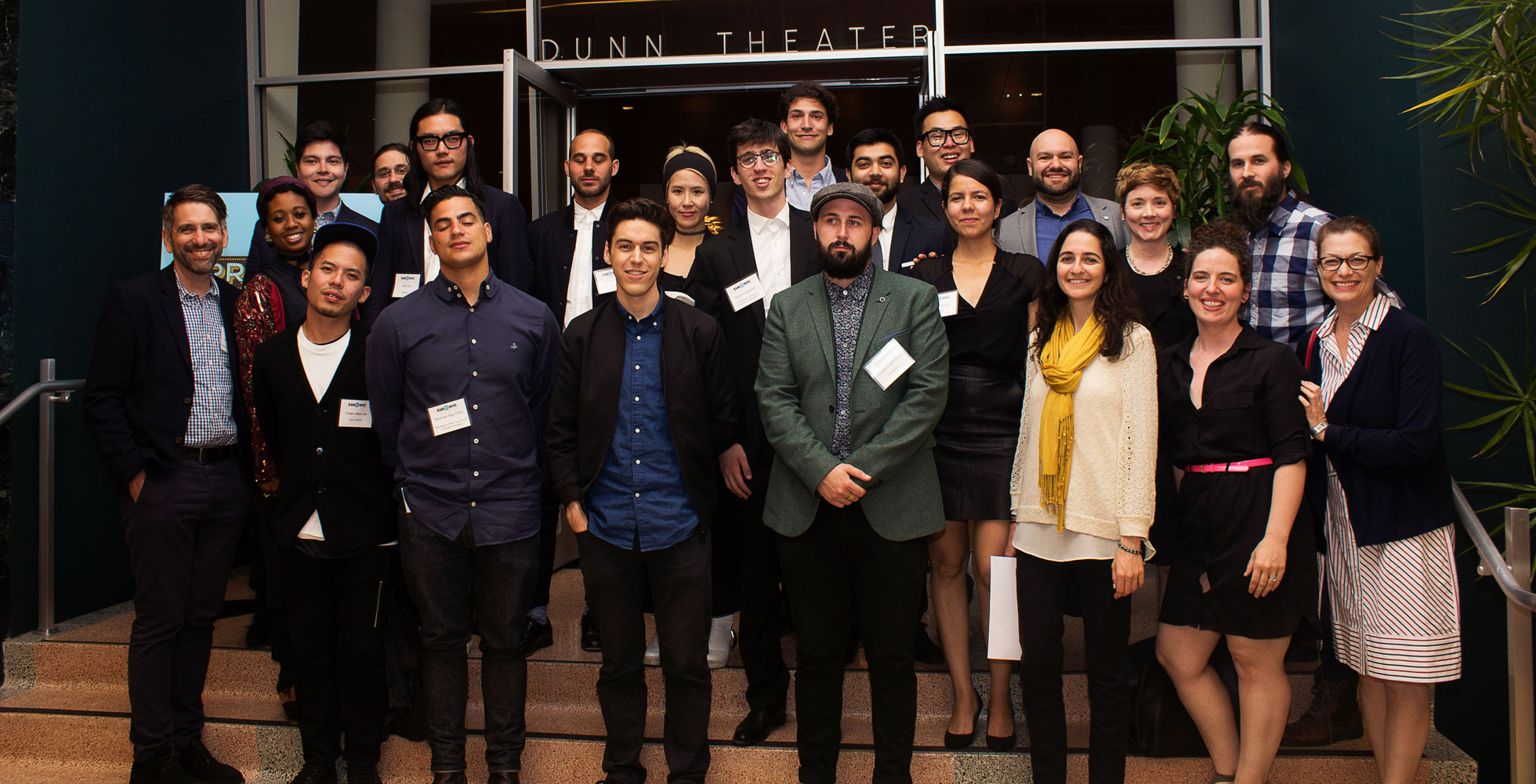 On June 1 and 2, new graduates from nine graduate and undergraduate departments showed their films to Hollywood at the inaugural SVA Premieres. The two day event, held at the Linwood Dunn Theater at the Pickford Center for Motion Picture Study, brought 40 filmmakers out to Los Angeles to share their work with industry professionals. The event was organized by Adam Natale, director of SVA Theatre, and Angie Wojak, director of SVA Career Development, with the goal of showcasing new work to the entertainment industry in L.A.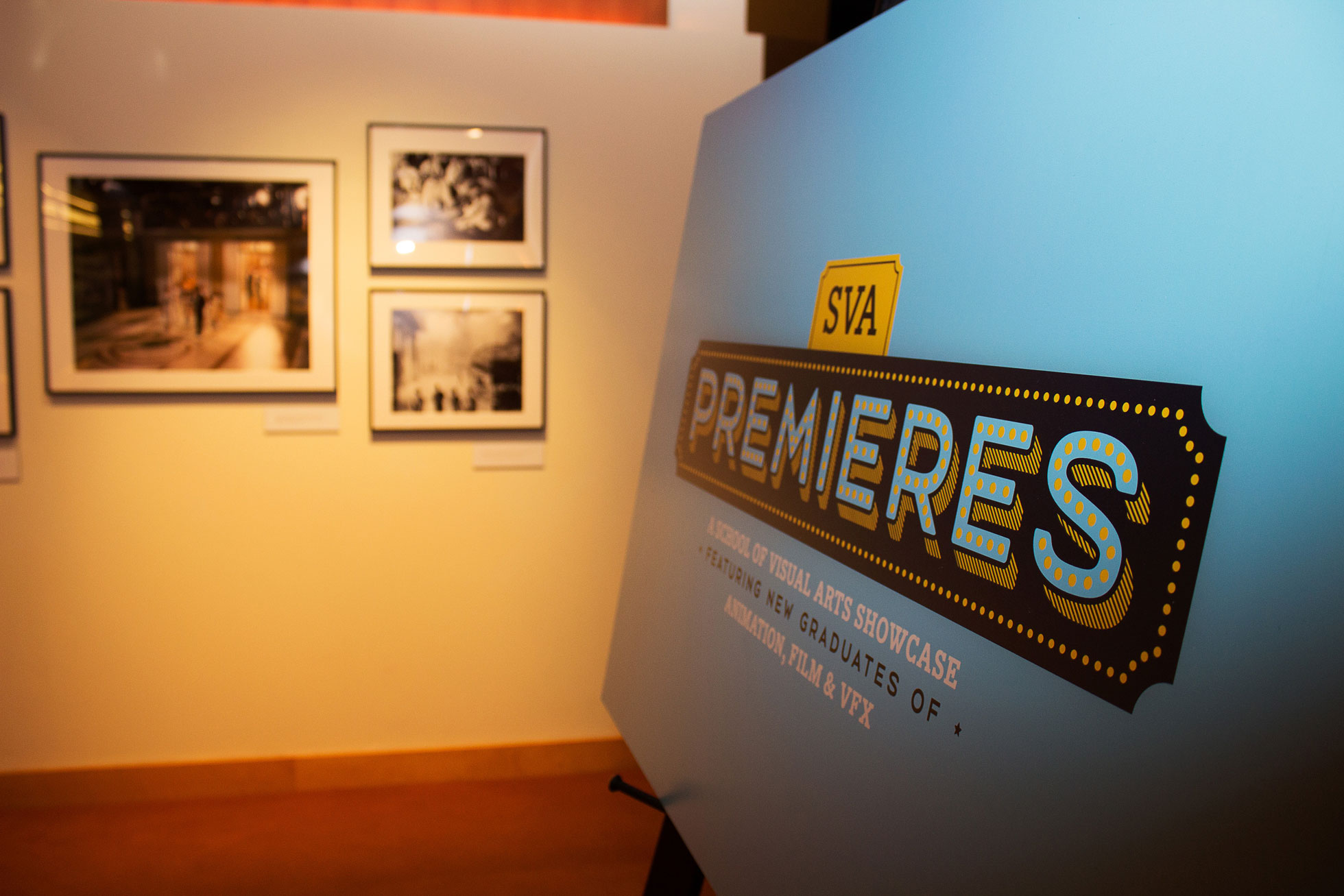 The idea for the showcase was inspired by a conversation Natale had with SVA alumus Mike Roth (BFA 1999 Animation), co-executive producer of Cartoon Network's Shorts Department during last fall's After School Special, the annual SVA alumni film festival which takes place at SVA Theatre. Roth suggested SVA provide viewing opportunities of recent graduate work to the industry and Natale ran with the idea. Roth attended the event he helped inspire and felt it was a big success.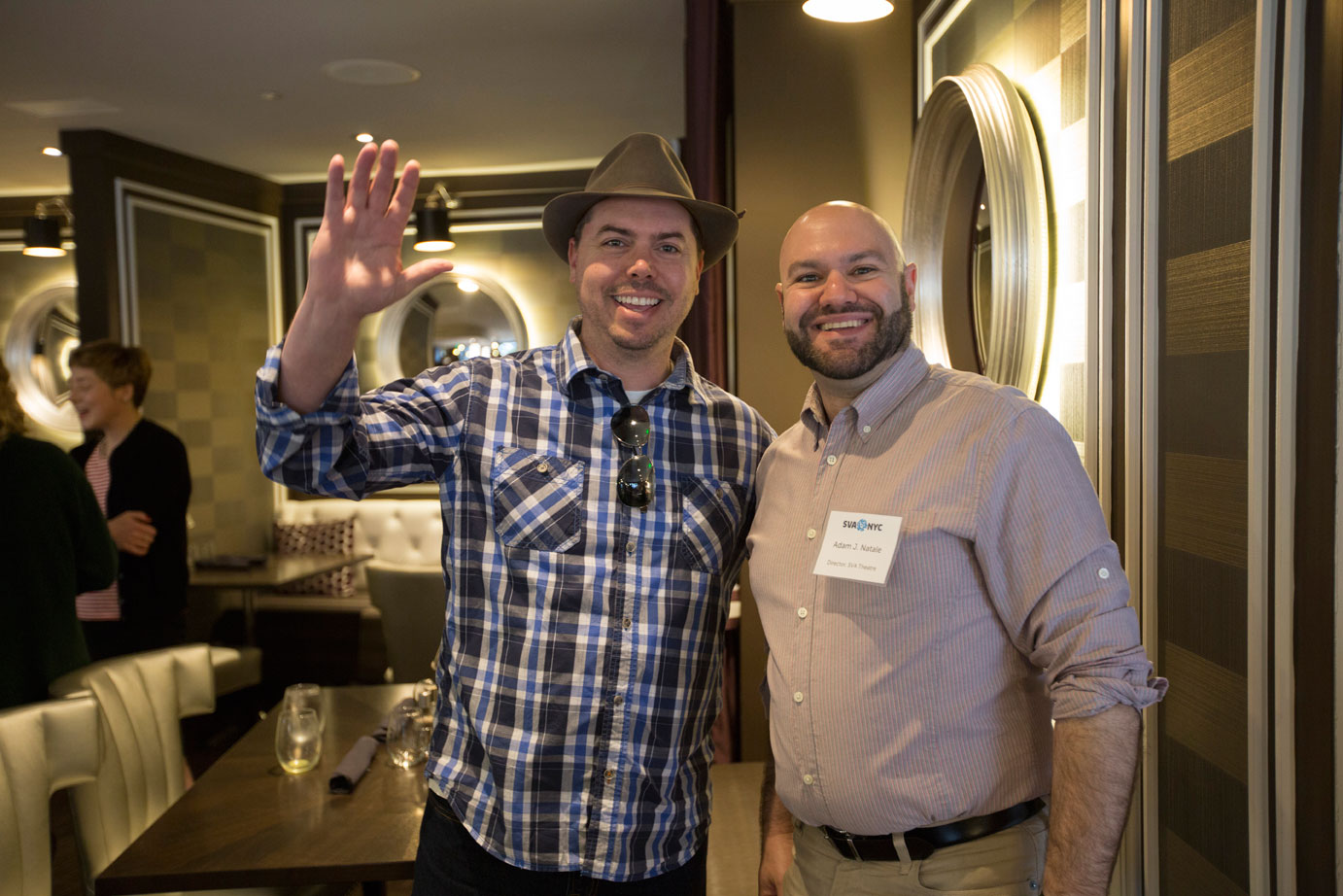 "SVA Premieres was an instant classic! As a member of the Los Angeles animation community I feel so fortunate that SVA showcased their students' films here so we could get an up close and personal introduction to some of the industry's upcoming finest. I'm already marking my calendar for next year's!" Roth said after the event.
BFA Animation and BFA Film chair Reeves Lehmann, who attended the event, agreed with Roth. "This inaugural event received such a wonderful response from the L.A. animation and film industry that it will undoubtedly evolve into an annual event. Now both coasts will have the opportunity to see the incredible talent of our SVA students," Lehmann said. Stephen Frailey, chair of the BFA Photography and Video and co-chair of MPS Fashion Photography, was also in attendance along with department representatives Laura Nitz, assistant to the chair and project coordinator for BFA Computer Art, Computer Animation and Visual Effects; Hsiang Chin Moe, director of operations for MFA Computer Art; and Sal Petrosino, director of operations for BFA Film and BFA Animation.

SVA Features: SVA Premieres in L.A.
SVA Features asset
The event was split into two evenings of screenings, book-ended each night by receptions that provided opportunities for industry and alumni guests to meet and talk with the filmmakers. The focus of the first evening was animation and visual effects with BFA Animation; BFA Computer Art, Computer Animation, and Visual Effects; and MFA Computer Art showcasing work through 24 films by 26 students including recent Vimeo Staff Pick CacophoNY (above) by Melody Shih (MFA 2016 Computer Art).
"This event did an amazing job of not only showcasing students' films in Hollywood, but also encouraged students to have a dialogue with industry professionals—many of them SVA alumni. It makes the industry based in Los Angeles more accessible to the students, and gave big studios based in L.A. the opportunity to connect better with emerging talent. I was very happy to be involved with and attend the first year of an event I hope will become an annual tradition," said Roth's colleague Megan Nairn, animation talent development manager at Cartoon Network Studios.
In addition to the evening showcase, recent graduates attended a breakfast on the day of the screenings with industry professionals including alumni who they were able to informally talk with and ask questions about professional life. The day after the animation screening students visited DreamWorks, Walt Disney and ended the day at Titmouse Studio, founded by Chris (BFA 1994 Animation) and Shannon (BFA 1994 Film and Video) Prynoski.
A few films were represented by two students including Awesome Adventure, which was represented by BFA Computer Art, Computer Animation, and Visual Effects students Elaina Brillantes and Yana Pan. To Brillantes the experience was more than just a trip out west.
"The trip out to L.A. was a one of a kind. Traveling with such talented artists was a unique experience and the camaraderie between all of us was so natural and felt very much like a community," Brillantes said.
SVA Features: SVA Premieres in LA
SVA Features asset
The second evening of the event was dedicated to live action films with 14 filmmakers from the following six departments represented: BFA Film; BFA Photography and Video; MPS Directing; MPS Fashion Photography; MFA Photography, Video and Related Media; and MFA Social Documentary Film. During the live action film screening, fashion films screened alongside narrative shorts, including The Hobbyist by George Vatistas (below), and Paola Ochoa and Poon Watchara-Amphaiwan showed excerpts from their feature length documentaries from the MFA Social Documentary Film department.
"I was impressed by the high quality of both the film and video excerpts screened from various departments. It was quite clear that everyone is respectively involved with SVA and its programs is dedicated, supportive and actively involved in education of the highest standard and producing effective creative and technical results," said writer, director and producer Ann P. Meredith, from Swordfish Productions.
SVA Features: SVA Premieres in L.A.
SVA Features asset
Angie Wojak, director of SVA Career Development, summed up the event with the following:
"We invited talent recruiters, Oscar and Emmy award-winning alumni, agents and media to see what our students are capable of and we couldn't have been more pleased with the industry's response. Many industry guests from top animation companies attended and told me how impressed they were with the caliber and range of our students' work. We came here to help launch the careers of these fantastic, emerging animators and filmmakers. Students told me this was a once in a lifetime opportunity."
SVA Features: SVA Premieres in LA