SVA's Thom Powers Picks 5 Films to Watch at TIFF & Talks Programming the Festival's Documentary Slate
September 5, 2019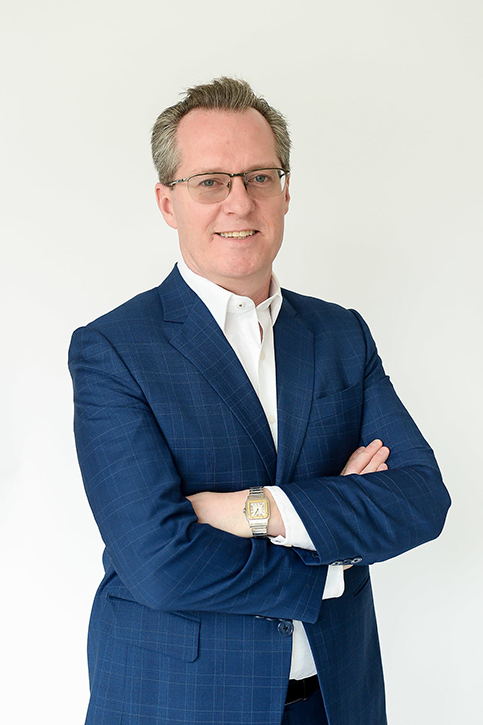 The fall film festival season, now well underway, is a notoriously hectic time for those in the industry—actors, directors, critics—and Thom Powers is no exception. The MFA Social Documentary (SocDoc) faculty member is the head documentary programmer for the Toronto International Film Festival (TIFF), one of the most influential film festivals in the world. TIFF runs from September 5 through 15 this year and it's known for premiering innovative and prestigious films across genres as well as always kickstarting the Oscar conversation.
Once called a "Kingmaker of Documentaries" by The New York Times (he's more modest), Powers has held his programming position since 2006. He is responsible for curating the highly-selective slate of docs, which in recent years has included critically acclaimed award-winners like last year's Academy Award doc winner Free Solo, plus I Am Not Your Negro, Faces Places and many more. This year's documentary slate, chosen and overseen by Powers, comprises 25 nonfiction works covering a wide range of subjects—artistic achievement, journalism, immigration and global politics to name a few. The TIFF Docs section feature 18 world premieres, representation from 18 countries and over a third of the films are directed by women (including Venice Film Festival hit The Kingmaker, by Lauren Greenfield, which features cinematography from SocDoc faculty member Jerry Risius).
Powers is also the artistic director for DOC NYC, the country's largest documentary festival, scheduled for November of this year. When he's is not coordinating and screening films on an international, media-saturated scale, Powers is at Manhattan's IFC Center, hosting a weekly film series with his wife, Raphaela Neihausen, that presents an eclectic mix of documentaries followed by discussions with the filmmakers and post-show receptions. He also interviews filmmakers on his Pure Nonfiction podcast and WNYC's Documentary of the Week segment. Somehow, he manages to find the time to transform all this invaluable experience into an engaging teaching curriculum at SVA.
We were lucky enough to check in with Thom before he headed to Toronto as the International Film Festival kicks off today.
In the lead up to TIFF, you must watch a lot of films and not have much time for vacation in your summers.
This is my 14th year as the documentary programmer for the Toronto International Film Festival. That means my summer is spent watching several films a day to curate a selection for the festival that takes place in early September.
Apart from the festival, though, after several years of teaching at SVA SocDoc, I'm gratified to see former students continuing their work across the globe. One graduate Hanna Nordenswan (MFA 2018 Social Documentary) is now back in her home country of Finland but continues to collaborate with me long-distance producing my "Pure Nonfiction" podcast. I was able to see Ja' Tovia Gary (MFA 2014 Social Documentary) present her work at Philadelphia's Blackstar festival and catch up with another alum Yicheng Li (MFA 2018 Social Documentary) on a trip to Shanghai.
What were the biggest challenges of programming the docs section of TIFF this year?
The festival received over 850 feature documentary submissions. They get watched by a team of screeners who pass along the most promising to me. I wind up watching around 300 films in order to pick about 25. The hardest part is turning down 97% of the films submitted.
What is your favorite part of the festival itself?
For me, nothing beats the first time a filmmaker gets to watch their work with a public audience. This year, I'm especially excited for premieres from two great New York filmmakers: [fellow Soc Doc faculty member] Alan Berliner's Letter to the Editor, an archival-driven essay about photojournalism; and Barbara Kopple's Desert One, about an infamous attempted rescue of hostages.
And what's next for you after TIFF?
Very soon after TIFF comes the DOC NYC festival. My wife Raphaela Neihausen and I co-founded that event with the IFC Center. It's grown to be America's largest documentary festival and will celebrate its tenth anniversary, lasting ten days from November 6 to 15. Then I rest.
Here are a few festival recommendations from Powers, so watch the accompanying trailers below. Also, check out Powers' Twitter and the TIFF website for more to docs to keep an eye on.
For lovers of journalism: This Is Not a Movie
For sports fans: The Australian Dream
For deep dives into politics & history: Ibrahim: A Fate to Define
For lives affected by borders and migration: Paris Stalingrad
For Oscar-winning filmmakers: Citizen K
SVA Features: SVA's Thom Powers On Programming Documentary Films At TIFF 2019
SVA Features asset
SVA Features: SVA's Thom Powers On Programming Documentary Films At TIFF 2019
SVA Features asset
SVA Features: SVA's Thom Powers On Programming Documentary Films At TIFF 2019
SVA Features asset
SVA Features: SVA's Thom Powers On Programming Documentary Films At TIFF 2019
SVA Features asset
SVA Features: SVA's Thom Powers On Programming Documentary Films At TIFF 2019
SVA Features asset