Updates on the 2020-2021 Academic Year
SVA continues remote instruction, with select facilities accessible by appointment. Click below for updates.
Seven Top Creatives Share Their New Year's Resolutions for 2017
December 20, 2016
As an eventful 2016 winds down and the new year approaches, we thought we would check in with a few of the College's department chairs to find out where they were planning on putting their energies in the new year. Here are seven on 2017.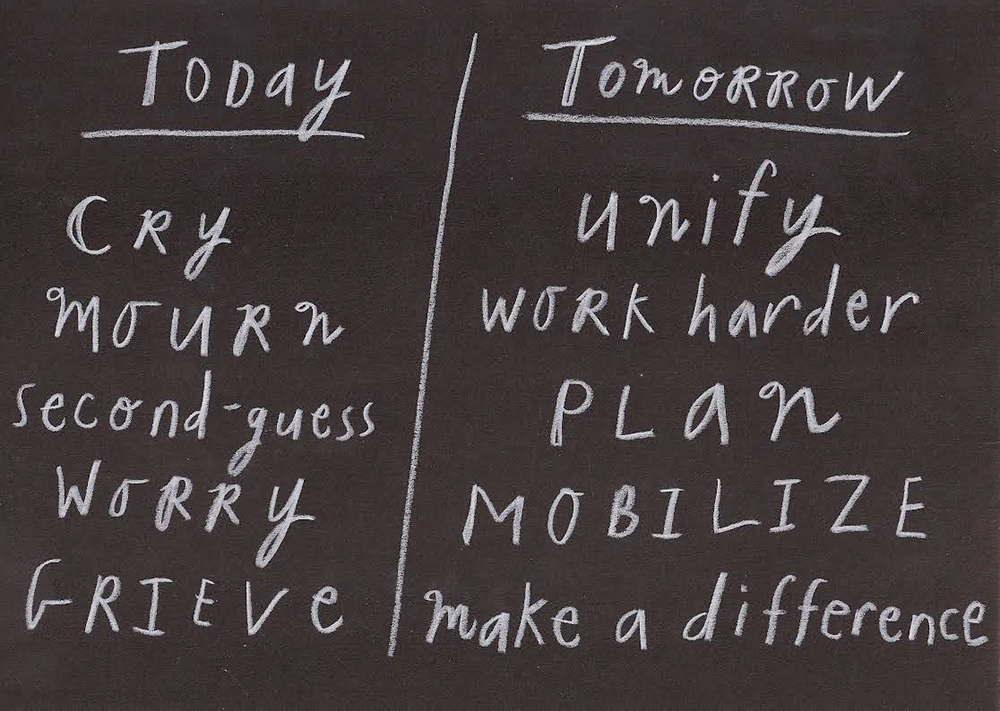 Steven Heller, co-chair of MFA Design: "I resolve to teach design students the difference between fact and fiction and how important it is to make design that respects the democracy we were born into. Designers can make people think. . . . We don't want to lose that ability during the next four years."

Marshall Arisman, chair of MFA Illustration as Visual Essay: "Like Giacometti, if there is a fire in my studio, I will save the cat."

Nathan Fox, chair of MFA Visual Narrative: "Get back to designing and printing my anaglyphic series of 36 ghosts, pick up where I left off writing on 'Tin Toys and Leather Kittens' (a story I started working on based off of a mural, which has since developed into a comic book script) and finish, pitch and sell my first creator-owned sci-fi comic book series."
Katrin Eismann, chair of MPS Digital Photography: "Overcome the disappointment of 2016 to create searing artwork in 2017."

Debbie Millman, chair of MPS Branding: "I resolve to use my creative and branding talents to try to keep the government honest, if that is indeed possible. (And man do I hope it is, and I can!)"

Jane Smith, chair of BFA Interior Design: "Reconnect with my true architect nature. Finish the house I've designed and get it built. No client, just me!"
Steven Madoff, chair of MA Curatorial Practice: "If I may speak beyond myself: At this moment of intense and fundamental danger to our civic institutions, our attention as makers has to turn with equal intensity to the remembrance of our values and the concentration of our purpose, and, of course, to celebration and joy as well. To rejoice in those things that have been good about us as Americans and humans, and to will ourselves to address those things that betray our goodness, our private and collective intelligence, our ethics and caring. As always, we each and all have a lot to do."