Updates on the 2020-2021 Academic Year
SVA continues remote instruction, with select facilities accessible by appointment. Click below for updates.
Help-Portrait Photo Project Captures the Essence of Family [Slideshow]
December 7, 2016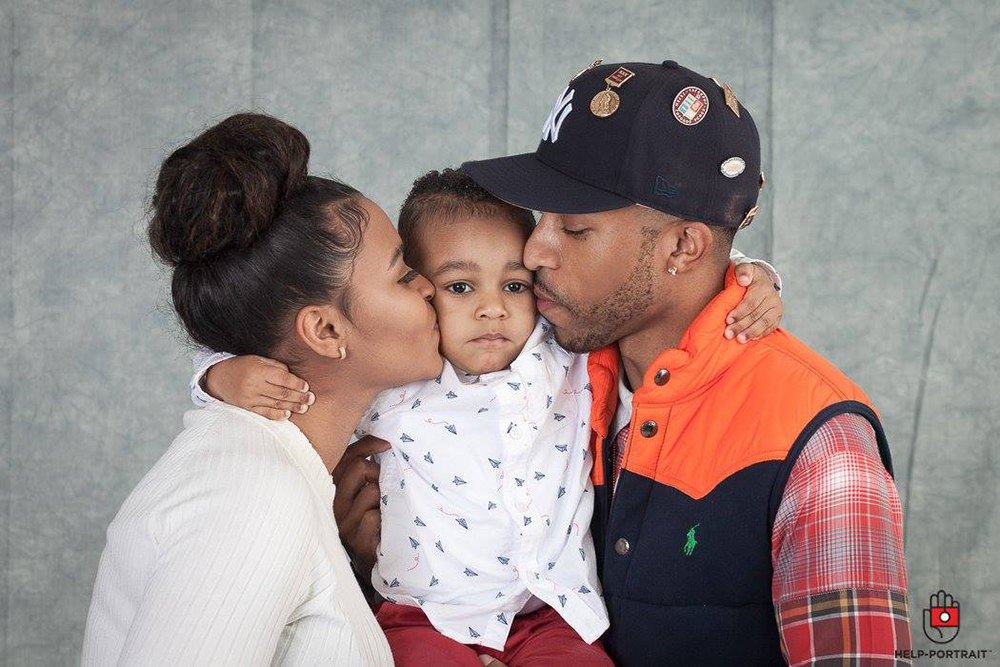 On December 3, MPS Digital Photography students, alumni and faculty members participated in Help-Portrait, a global event in which photo professionals offer their services free of charge to under-served communities. Volunteers photograph, retouch and print portraits for those who otherwise might not be able to afford the expense of professional photography. The photographs serve a range of purposes, from capturing family moments to providing participants with shots to use to apply for jobs. Held in East Harlem, this year's event was hosted by STRIVE New York, a nonprofit organization that offers urban communities an array of work-related and life-enhancing programs. B&H Photo, FotoCare, ProFoto and the SVA Model Registry also contributed media, goods and services.
SVA Features: Help Portrait 2016

MPS Digital Photography Chair Katrin Eismann and Associate Chair Thomas Ashe helmed the team from SVA, which in a single day photographed 22 different families and processed, retouched and printed 83 unique prints. "A mother came in with here three teenage children and she said, 'I've never had a photo with all of my children and me together,'" Eismann said. "We took care of that by photographing her with all of her children and then with each one. When we gave her the prints she started to cry. . . . Another mother came to me and said, 'My daughter never smiles in photographs.' With our professional photography and posing the young woman felt so good about herself that she smiled naturally and the mother was thrilled with the pictures."
Eismann was also proud of her students. "I enjoy seeing our students, who have only been [in the MPS Digital Photography program] for 13 weeks, realize how much they have learned and are able to do," she said. "In fact, none of them would have been doing anything like this, with these results, a mere three months ago."
For more information about Help-Portrait, click here. For more information about MPS Digital Photography, click here.