Updates on the 2020-2021 Academic Year
SVA continues remote instruction, with select facilities accessible by appointment. Click below for updates.
SVA on View at Miami Art Week 2016
November 18, 2016
Miami Art Week is fast approaching, which means a wide array of creative work will be on display, attracting collectors and art lovers from around the world to see established artists alongside new talent. In addition to the anchoring fair of Art Basel Miami Beach, there are dozens of additional art fairs and events taking place throughout the city in every shape and form. SVA alumni are showing work throughout the city and the College has booths at two of the main fairs in Miami Beach: PULSE Miami Beach and Miami Project. MFA Fine Arts is also sponsoring a booth at the Satellite Art Fair.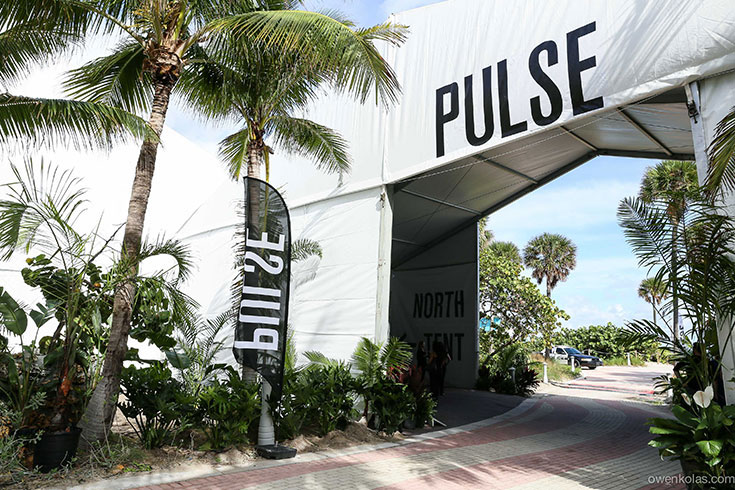 For the second year in a row, SVA Galleries is showing at the PULSE Miami Beach, which takes place from December 1 – 4 and features over 80 galleries from three continents. Dan Halm (MFA 2001 Illustration as Visual Essay, BFA 1994 Illustration) has curated the SVA Galleries booth during Miami Art Week since 2007 and this year he brings together nine recent SVA alumni for the show: Trey Abdella (BFA 2016 Illustration), Ilana Di Marco (BFA 2016 Photography and Video), Luiz Felipe d'Orey (BFA 2016 Illustration), Haoran Fan (MPS 2016 Digital Photography), Michal Geva (MFA 2016 Fine Arts), Matthias Kauderer (BFA 2016 Fine Arts), Netta Laufer (MFA 2016 Photography, Video and Related Media), Amalia Mourad (MFA 2016 Fine Arts) and Michelle Sumaray (MFA 2016 Fine Arts).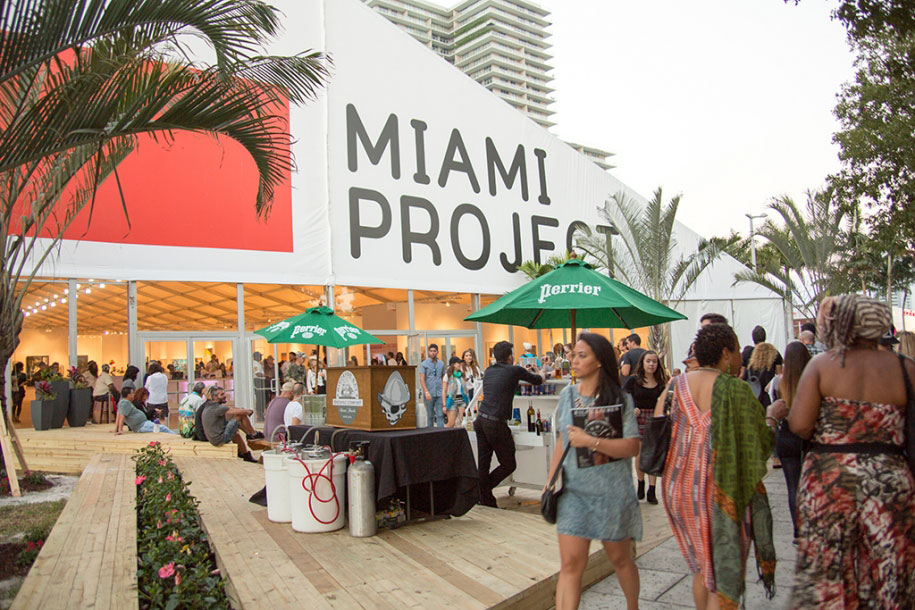 MFA Fine Arts is sponsoring a booth at the Satellite Art Fair, an artist-run alternative fair that was founded by Brian Whiteley (MFA 2013 Fine Arts). This year, Lounge Corp., a curatorial team made up of artists and recent graduates of the program Ragnheiður Káradóttir (2016) and Kaja Cxzy Andersen (2016), is creating a site-specific installation in dialogue with the unique characteristics of the Parisian Hotel and the general kitschy and glamorous aesthetic of the Miami Beach tourist scene. To directly address the attributes of the Parisian and the dimensions of the hotel room, Lounge Corp. is focusing on the use of carpet, found throughout the Parisian and in many other seaside motels. Artists will be curated into the carpet installation, exhibiting works inspired by objects that could be found in a hotel room, transforming the room into a collaborative indoor sculpture park. Participating artists are MFA Fine Arts alumni Andersen (2016), Eli Barak (2016), Franco Frontera (2016), Káradóttir (2016), Sophie Parker (2016) and Jonathan Schouela (2016) and current MFA Fine Arts students Scott Ferguson and Caroline Villard.
SVA alumni are represented by galleries at many of the other fairs too including Aqua, Art Basel, Art Miami, Context and Scope.