Updates on Reopening SVA
Click below for info on our plans for 2021-2022, including the vaccine requirement for all students, faculty and staff.
2018 MFA Computer Arts Thesis Presentations
April 13, 2018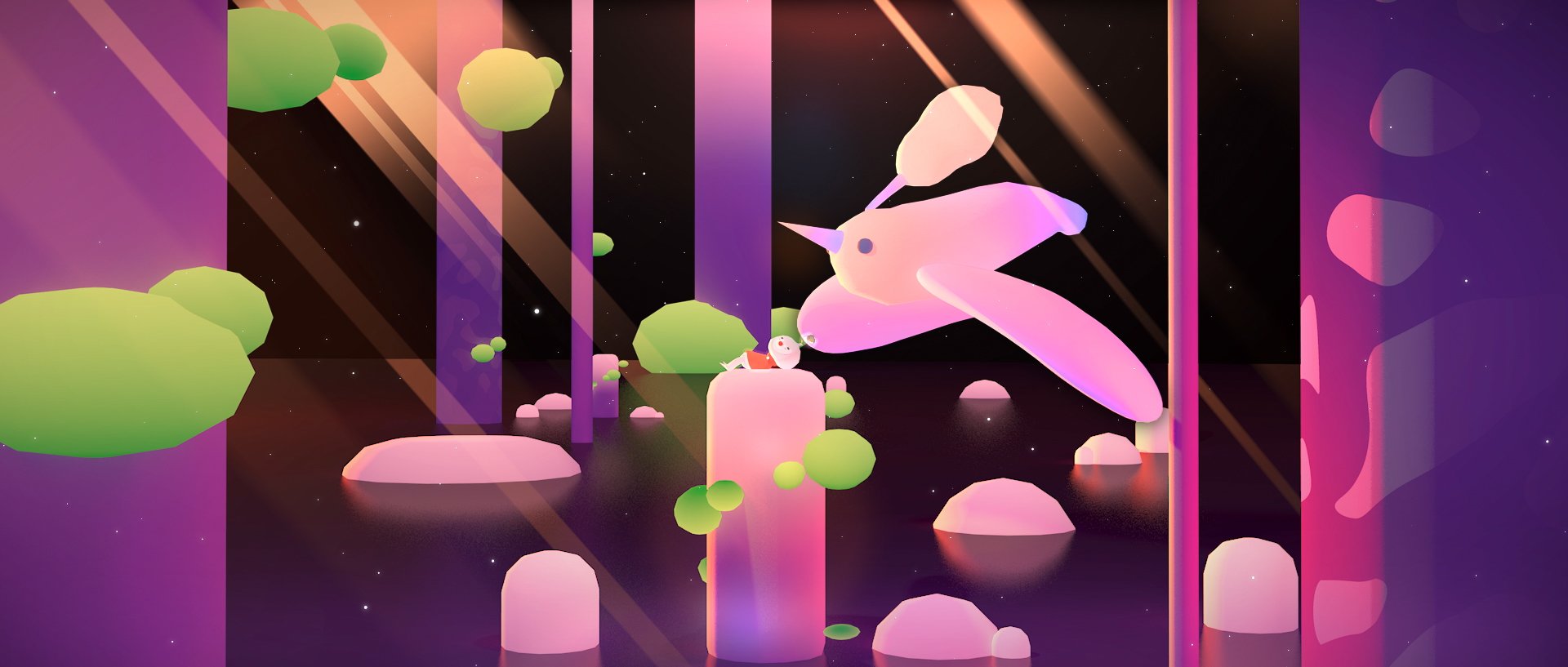 SVA Theatre
333 West 23rd Street New York, NY
212.592.2980
MFA Computer Arts will host the MFA Computer Arts 2018 Thesis Presentations. The event will be held over two days at the SVA Theatre and will include short talks and videos of graduating students' work. The Tuesday evening presentations will highlight fine art and motion graphics thesis projects. Wednesday night will feature 3D animation. Both events will be streaming live on Livestream.
The presentations showcase our graduates' unique approaches to the themes and modes of creative self-expression. Forty thesis projects incorporate a variety of media, materials and cutting-edge technologies that address a range of topics, including: CALA is a 3D animated short that asks viewers to re-examine superficial approaches to happiness and self-worth through self- reflection by Dengwei Liu, Improvisation, is an audio-visual kinetic installation that addresses the relationship and boundary between physical reality and perceptual illusion by Yihui Jiao, and Joe and Emma, a 3D animated musical about young love, by Ran Huo.
The presenting artists made use of programming languages, interactive installations, as well as traditional art production methods to realize their creations. Linear video works include single and multi-channel installations exploring both narrative and abstract expression through 3D animation, motion graphics, and traditional animation. Department chair Terrence Masson comments that, "We place a strong emphasis on personal exploration while also encouraging the students to push their own boundaries and embrace early experiments as a critical part of the iterative process."
The order of presentation is subject to change:
May 1
Fine Art
Keith Tan
Adelfino Corino
Yihui Jiao
Yibo Jiang
Guangyu Wu
Pasakorn Nontananandh
Motion Graphics
Jingqiu Li
Yirui Tian
Allans Farfan Cardenas
Hye Lim Kim
Hang Yu
Sarinat Penpatcharapanich
Dengwei Liu
Tynan Humphrey
Yi Liu
Xinyue Song
Chuan Ching Ho
TzuYi Yang
Jaehyeong Kim


May 2
3D Animation
Mejd Alsharif
Ying Ling Chen
Seulki Heo
Jaehwan Kim
Dongjun Kim
Denian Ouyang
Christopher Ramirez
Sebastian Rosero
Chen Chieh Weng
Guanzhen Yu
Yiyuan Yuan
Michael L DuBose Jr.
Yunping Yang
Kai Wei Chen
Yichun Sun
Ran Huo
Xingyu Xiang
Jiawei Fan
Yen Juen Lee