Updates on the 2020-2021 Academic Year
SVA continues remote instruction, with select facilities accessible by appointment. Click below for updates.
GDUSA's 2019 List of Students to Watch Includes Three SVA BFA Design Students
March 5, 2019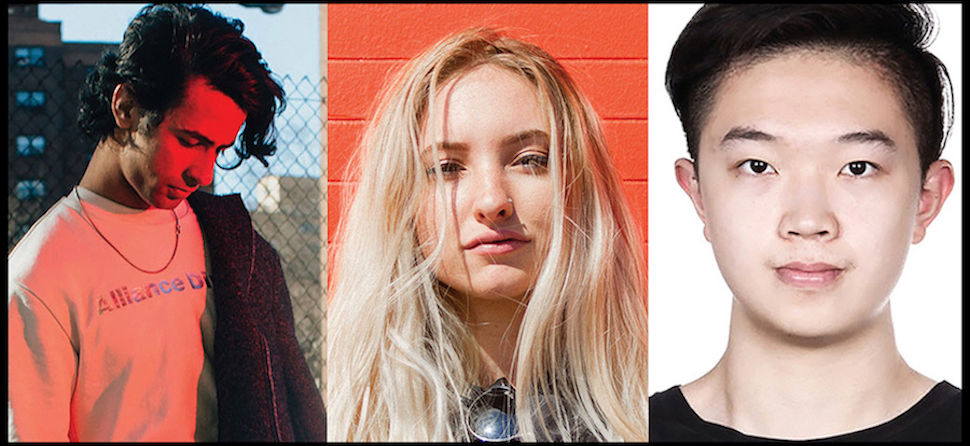 A well-known magazine and information source for graphic designers everywhere, Graphic Design USA (GDUSA) has finally announced the names of the students to watch for 2019. Among the list are three of SVA's BFA Design students, Panini Priyesh Pandey, Laney Lynn and Zuheng Yin. In a short Q&A conducted by the magazine, the students were asked a variety of questions such as their favorite artists, charities and more. Below are excerpts from each students interview.

Panini Priyesh Pandey:
Where Were You Born? Were Do You Live Now?
I was born in a small town in Uttrakhand, India and am currently residing in Brooklyn, NY.
Lefty of Righty?
Righty.

Morning Person or Night Owl?
I am more productive in the morning, so yes, a morning person.

Fictional or Historical Character You Identity With?
Itachi Uchiha from Naruto... (continue reading)

Laney Lynn:

Favorite Movie?
Almost Famous.

Favorite TV Binge Watch?
The Office.

Favorite Social Media Platform?
Instagram, for sure.

Favorite Podcast?
I love Serial, How I Built This, Getting Curious... (continue reading)

Zuheng Yin:

Favorite Fine Artist?
Ellsworth Kelly at the moment.

Last Book You Read?
Becoming by Michelle Obama.

Favorite Charity/Cause?
Amnesty International.
Favorite Free Time Activity?
Travel, movies, learning new stuff and so much more!... (continue reading)
Congrats to all the SVA winners, the full list of GDUSA students to watch list can be read here.