Updates on the 2020-2021 Academic Year
SVA continues remote instruction, with select facilities accessible by appointment. Click below for updates.
Making Multiple Careers Work for You
Creative Life
May 4, 2016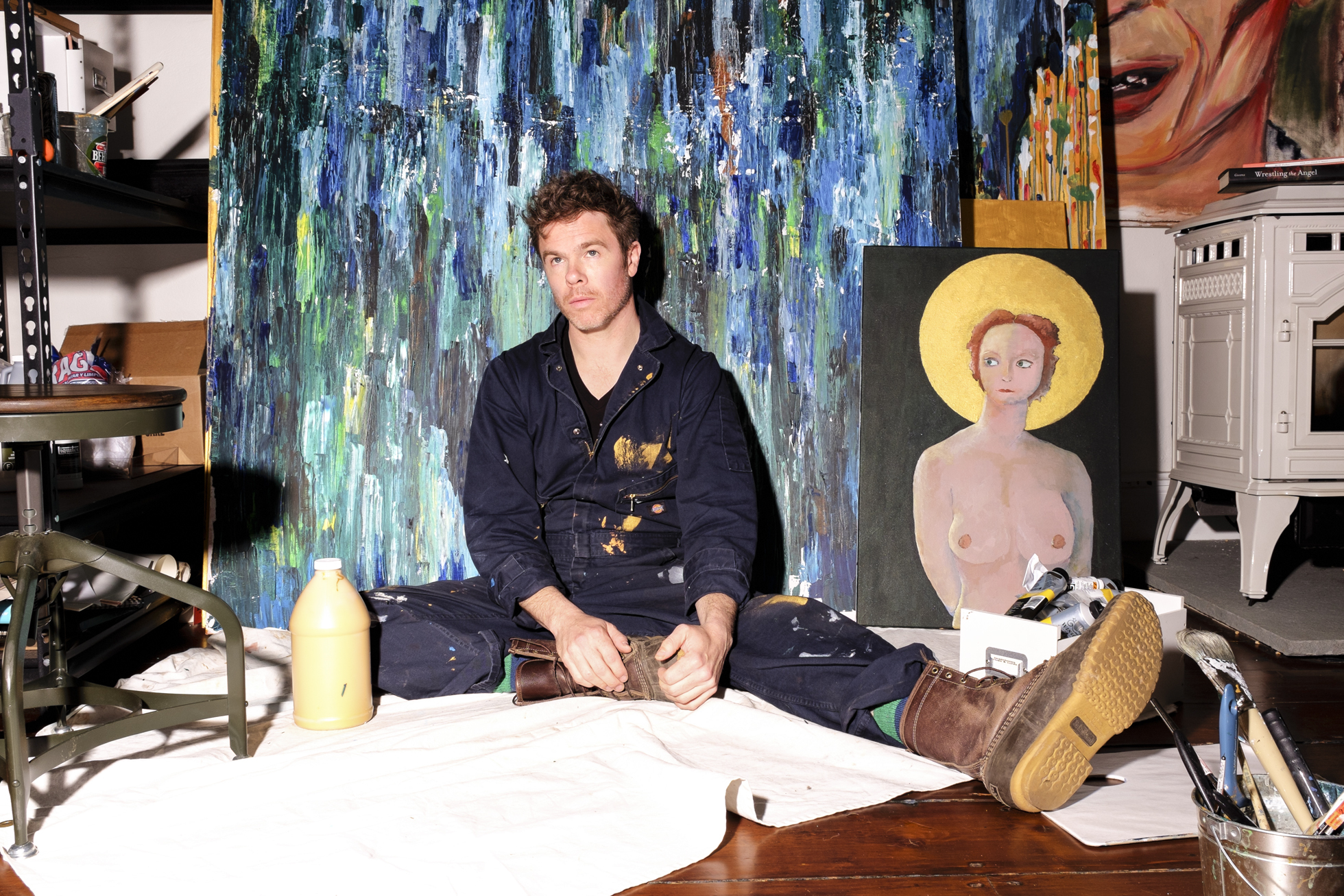 In today's "gig economy," more people—and creative types in particular—are taking on two, three, even four jobs, whether for love, for money or just because the opportunity is there. But how can it be done successfully? Can one job feed another? Visual Arts Journal spoke with some busy SVA grads to find out.
---
Sitting inside The Topaz, a cocktail bar and small plates restaurant opened last summer by Brandon Davey (MFA 2009 Fine Arts) in Brooklyn's Bushwick neighborhood, it's easy to see the influence of Davey's background in sculpture. Every detail, from the bowtie inlays in the wooden tabletops to the curved six-foot long transom atop the doorway between the establishment's first two rooms, was thought up and, often, made by Davey, whose conceptual art—which has been shown in solo and group shows in Atlanta, Las Vegas, and New York—has incorporated everything from balloons to bricks to beaver skulls. Even the marble-topped bar is his work. "I got a quote for a contractor to build it," he says. "It would have been $55,000"—nearly his entire budget to renovate the space, a former bike shop.

For Davey, his MFA degree gave him more than just the skills he needed to realize his plans for The Topaz. "SVA taught me to compartmentalize, and to chip away at a project step by step," he says. He approached the bar's design "like a composition," and attributes his ability to run a small business to having tried (and, sometimes, failed) ambitious projects in grad school. But the relationship between his "art job" and his "day job" is far from one-way. Working at The Topaz has given him the opportunity to observe what he calls "4am world," a time when people are "outside the sturdy center they usually rest on." This has "pushed the surrealist aspect" of his art, he says, and with the lease to his studio now reclaimed (he'd sublet the space during the final months of the bar's construction), he is preparing new works for exhibition at The Shirey, a Brooklyn exhibition space he co-founded with fellow MFA Fine Arts alumni (and named after the former department chair), later this year.
"There was a time I thought integrating my 'work' with my 'art' would adulterate it, and I needed it to be just 'art-making,'" he says. "Then I realized that was impossible for me. The way my brain works, everything is mixed."

Like Davey, Laura S. Wilson (MPS 2015 Digital Photography) can't imagine having just one job. "Everyone here is struggling," says the Brooklyn-based photographer, photo assistant and fashion model. "That's the nature of the city. And if you're not doing that . . . what are you doing?"
Wilson has worked—both in front of the camera and behind it—for brands from Miller High Life to Levi's. She's also photographed album artwork and promotional materials for singer-songwriter Josh Ritter and assisted such fine-art and editorial photographers as William Mebane, Richard Tuschman and Chris Verene, all while pursuing her own personal projects. She attributes her success partly to mind-set. "I don't feel pulled in one direction or the other," she says. "Don't think you're a failure because one career isn't sufficient. Embrace both." This means her camera is always with her, even when she's on set as a model. Each job allows her access to different people in different ways; by being open and proud about her different pursuits, she's been able to use one to make connections for the other. For instance, at Levi's, she started off as a model for the company's Commuter jeans, which later led to a shooting assignment for the line.
It's not all synchronicity, however. Wilson's mantra is, "Be organized, be organized, be organized." Her most important recommendation, which Davey echoes, is "have a great space where you can work"—a dedicated area that, even if it's just a corner of your bedroom, makes you feel creative and gives you a place to do what you need to do.
It might be easy to see the relationship between sculpting and building a bar, or modeling and photography, but what about more disparate lines of work? Lyz Olko (BFA 2002 Fine Arts) is the director of nightlife and VIP services, and operations for the The Jane, a hotel in Manhattan's Meatpacking District. She has also run clothing lines—first Obesity + Speed, now Lyz Olko—for the last decade. If you read Paper magazine, you might have seen actor Kristen Stewart sporting Olko's clothes in last September's issue. Olko's latest eco-conscious collection, for fall/winter 2016, debuted in February.
Both jobs "connect for me," Olko says, "because I meet a lot of people who are creative or work on events that are fashion-related." Time management can be difficult, but, "being busy kicks me in the butt to stay busy, and keeps my energy up to work harder in both fields."
One key to Olko's success has been finding bosses she connects with, working closely with them, and learning from their successes and failures. Since success in any business requires having basic financial, interpersonal and organizational skills, lessons she picks up at her "day job" are often relevant in her design career. Having strong relationships with coworkers have also led to new opportunities. Olko's first nightlife job, working the door at The Jane, came via a tip from a creative director she worked under while designing women's wear for Earnest Sewn.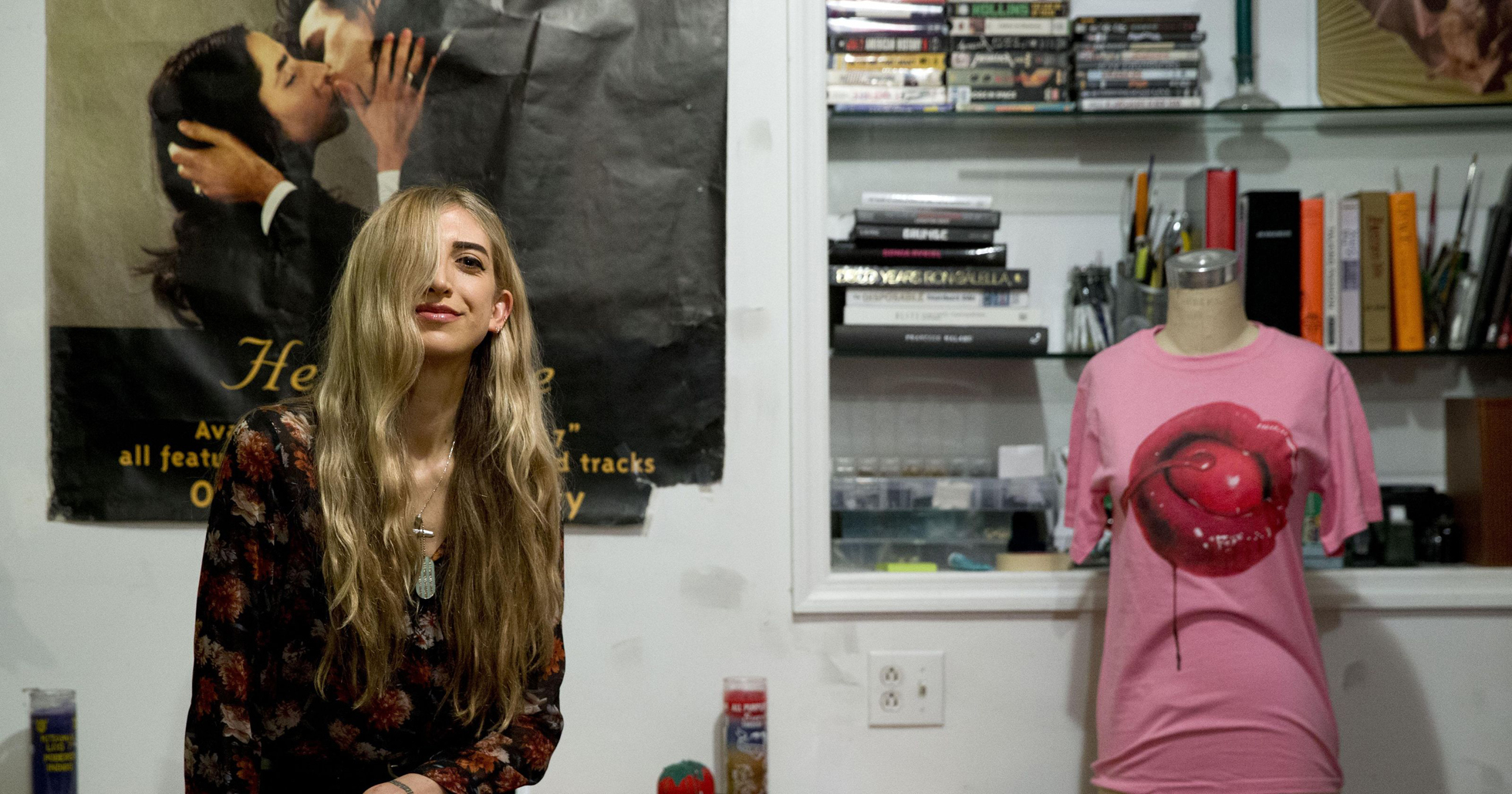 Alternatively, you can choose to work closely with your friends. When done right, a group moonlighting endeavor can make for divvied labor and shared success. Angela Fan (BFA 2010 Visual and Critical Studies), Olivia Obin (BFA 2010 Graphic Design) and Michelle Yun (BFA 2011 Visual and Critical Studies) met as students at SVA. They now work individually as a UX designer (Fan), an art director at the digital advertising firm Space150 (Obin) and a project manager for the World Maker Faire, a traveling festival by and for creative people of all types (Yun). But together they comprise the visual effects team for ZODIACK, a collective that organizes monthly, astrologically themed happenings at nightlife venues and art spaces in New York City. (The collective also includes fellow alumni Kim Tran, a BFA 2010 Graphic Design graduate, and Pablo Velez, a BFA 2010 Advertising graduate; BFA 2010 Illustration graduate Giancarlo Corbacho pitches in as wardrobe consultant.)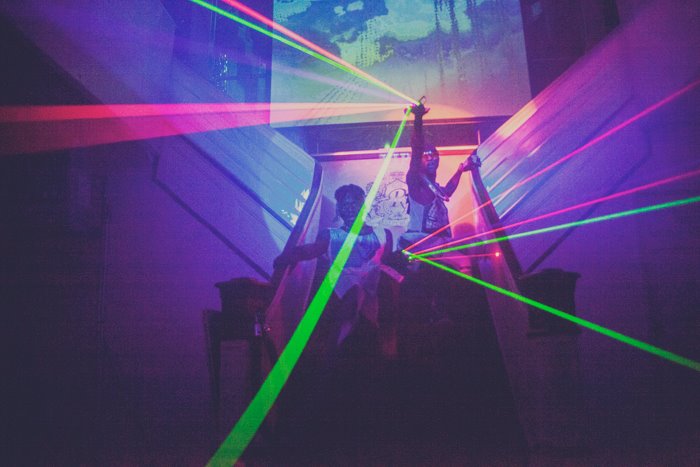 The three agree that honesty with one another is paramount to their happy working relationship. By being upfront about their other commitments, "One of us can help someone who is drowning, and vice versa," Obin says. Fan agrees. "We can speak freely to each other," she says, "and that is key to how we realize our vision"—namely, to help make ZODIACK a profitable enterprise, and one that involves more artists that they met at SVA.
Regardless of the particulars of their multiple careers, these graduates all agree: Despite the stresses, the schedule-juggling and the long hours, the rewards—whether creative, emotional or financial—make the extra effort worth it.
"It's okay to be multiple things," Wilson says. "Just own it."
Hugh Ryan has written about politics, culture and history for The New York Times, Smithsonian and Vice.

This article appears in the spring 2016 issue of Visual Arts Journal.