SVA's Gail Anderson Is Honored With The National Design Awards' Lifetime Achievement Accolade
Cooper Hewitt's annual awards bestows our creative director with its highest honor.
May 9, 2018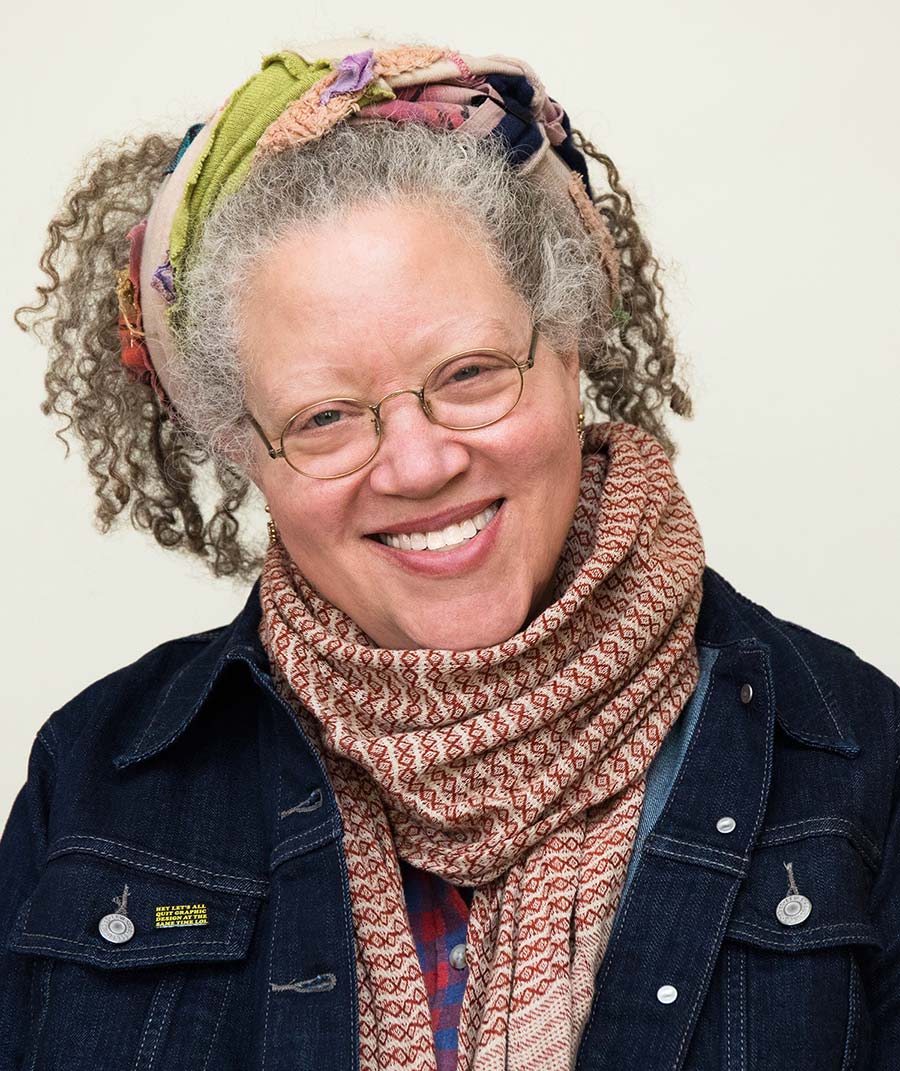 Hometown hero and Creative Director of the Visual Arts Press Gail Anderson (BFA 1984 Media Arts) is this year's recipient of the 2018 National Design Awards Lifetime Achievement Award, presented by Cooper Hewitt, Smithsonian Design Museum, adding yet another accolade to her celebrated and well-decorated design career. A Bronx native, Anderson and her work have a long history with SVA: She is an alumnus and BFA Design faculty member; often collaborates with SVA colleagues, like Joe Newton with whom she runs Anderson Newton Design studio; and has designed four iterations of SVA's legendary subway posters (just one example here). She's held other roles, too, between those, all carried out with her signature thoughtfulness and wit, a keen eye for and deep understanding of typography and design history.
The National Design Awards encompass 11 award categories and celebrate design "as a vital humanistic tool in shaping the world, and seeks to increase national awareness of design"; the Lifetime Achievement Award is given for a body of work from a professional in practice at least 20 years and who has made a profound and long-term contribution to contemporary design. Since her undergraduate days at SVA, Anderson made a name for herself on art direction teams at Rolling Stone, the Boston Globe Sunday Magazine, and Vintage Books, and as creative director of design at SpotCo, a New York City advertising agency that creates artwork for Broadway and institutional theater. She is the author of several books and, in her current role, oversees SVA's in-house design studio and maintains a cohesive visual identity for the College.
"The Lifetime Achievement Award is pretty humbling," Anderson acknowledges. "I am floored." She joins Milton Glaser and Ivan Chermayeff as SVA icons to win this award. This year's award recipients will be honored at a gala dinner and ceremony in October, held in conjunction with the annual National Design Week, Cooper Hewitt's largest education initiative, which includes a series of free education programs based on the vision and work of the honorees. Below, Anderson opens up about her career, thus far, and the various stops she's had along the way.
You served as a juror for these awards in 2013—so you know what the selection process is really like! For those of us not in the field, what do the National Design Awards mean for design and its practitioners? What does this award mean to you?
The National Design Award is huge—it's about excellence and innovation, as well as about how design impacts our everyday lives, which is really fascinating. What's extra cool about it is that there's an ongoing component of involvement and education that I'm honored to be part of for the next year and beyond. Cooper Hewitt, Smithsonian Design Museum hosts a full week of programming for Design Week this fall, as well as the opportunity for me to participate in events across the country. I'll get to work with aspiring design kids, which is something I've gotten a taste of (and loved) teaching in Richard Wilde's pre-college program. I'm really looking forward to working with the Cooper Hewitt, Smithsonian folks now that my little secret is out.
Tell me a little bit about your relationship with typography. It's such a defining part of your work I'd love to know how you first became so engrossed by it and how your understanding or approach to it may have changed over the years.
I've always loved working with words in every way: through typography, editorial design, writing—any kind of storytelling. I learned about good design from the best—Paula Scher, my portfolio instructor at SVA—as well as from editorial designer/journalist extraordinaire, Fred Woodward, over my many years at Rolling Stone. The magazine gave us so many canvases to work with, and new stories to design every two weeks. I learned early on to move quickly, and never had time for too much hand-wringing if a feature or cover didn't work out as planned. I learned to play with type, to let the words kind of design themselves, and I got to do that for a different audience later at SpotCo, working for my SVA classmate, Drew Hodges. The words had more heavy lifting to do on theater posters, so I had to learn to turn up the volume and literally think bigger. But ultimately, my love of type comes from 16 and Spec magazines, the ads in the back of Archie comic books, my parents' calypso album covers, and every designer of a certain age's inspiration, Mad magazine.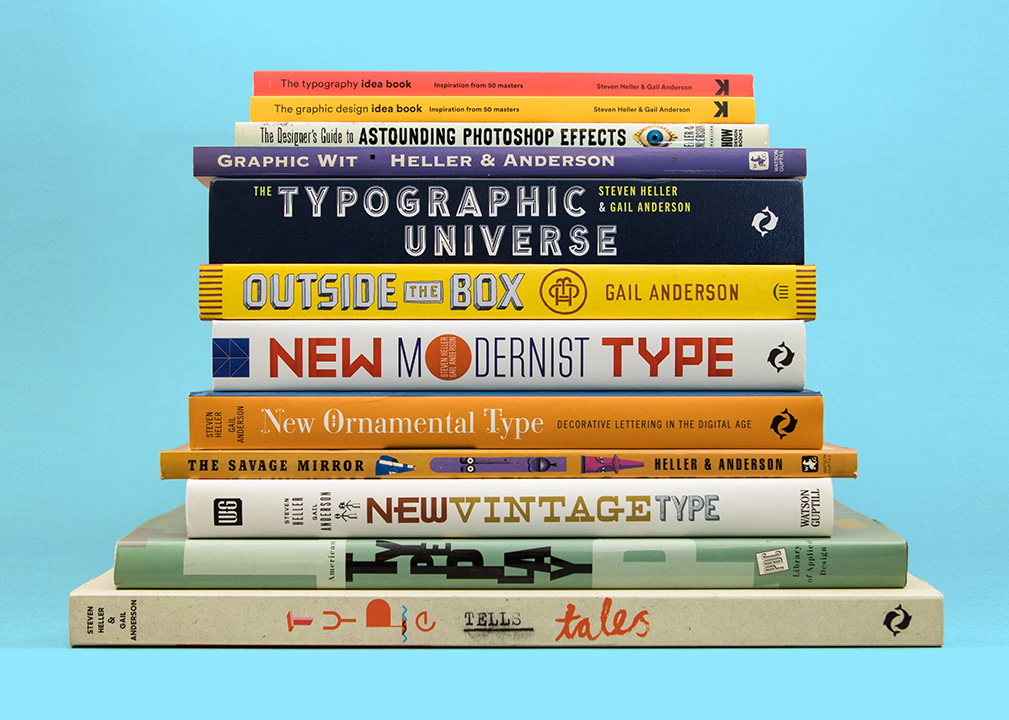 You're often lauded for the joy and eclecticism in your work. How have the various roles you've had—designing at magazines and for Broadway, as art director, author, educator—informed one another as you see it? Do you enjoy moving between them?
Moving between the various jobs and roles I've had over the years has been stressful and difficult at times, but in the end, I wouldn't have it any other way. Getting in over my head with each new position has kept me fresh and on my toes. When I left Rolling Stone in 2002, I felt like I'd had the best magazine job out there, the job that I'd likely judge all future magazine jobs against. While that was probably a bit naive, it's how I genuinely felt, so I wasn't really excited about going to another publication right away. When Drew reached out about coming over to SpotCo, the job sounded challenging and wonderfully different, and connected to an audience I was part of and interested in engaging with.
Years back, Louise Fili introduced me to Steven Heller after I expressed interest in design writing; working together with Steve sounded intriguing and I knew he would push me to keep learning. I didn't understand what Steve was talking about for most of the first book we worked on together—I mostly smiled and nodded and then went back to Rolling Stone to look up the designers he was referencing. But that was good. A little scared is good. The same for teaching at SVA and working with the Citizens' Stamp Advisory Committee for the USPS. I could barely open my mouth at my first CSAC meeting but now think of the committee as family. And I didn't really know how to talk about design to others until I started teaching and had to make suggestions on the fly, defend my ideas, and gently push students to work harder. Teaching has made me a better and more compassionate art director, though, after 50, there are fewer filters.
An award like this offers the chance to look back at old work and formative experiences—are there any career highlights you continue to hold close or turning points you know really made a difference in your practice?
Putting together my National Design Award submission really made me realize that I've done a lot of work over the last 34 years. I suppose that should have been pretty obvious since 34 years is a long time, but I've been more prolific than I thought—time flies. The best part of working, to this day, is the collaborations, with esteemed art directors like Ronn Campisi, Lynn Staley, Fred, and Drew, of course, but also with the many designers and interns I've worked with, and with my partner at my little dog and pony show, Joe Newton, who also teaches at SVA. And now I get to collaborate with people like Tony Rhodes, who encourages big ideas at Visual Arts Press and is willing to entertain my schemes for new initiatives for the College. The designers at VAP are fun, gifted, and smart—though they don't play loud music often enough (something I'd become accustomed to at Rolling Stone, SpotCo, and at my little studio with Joe). What's up with that?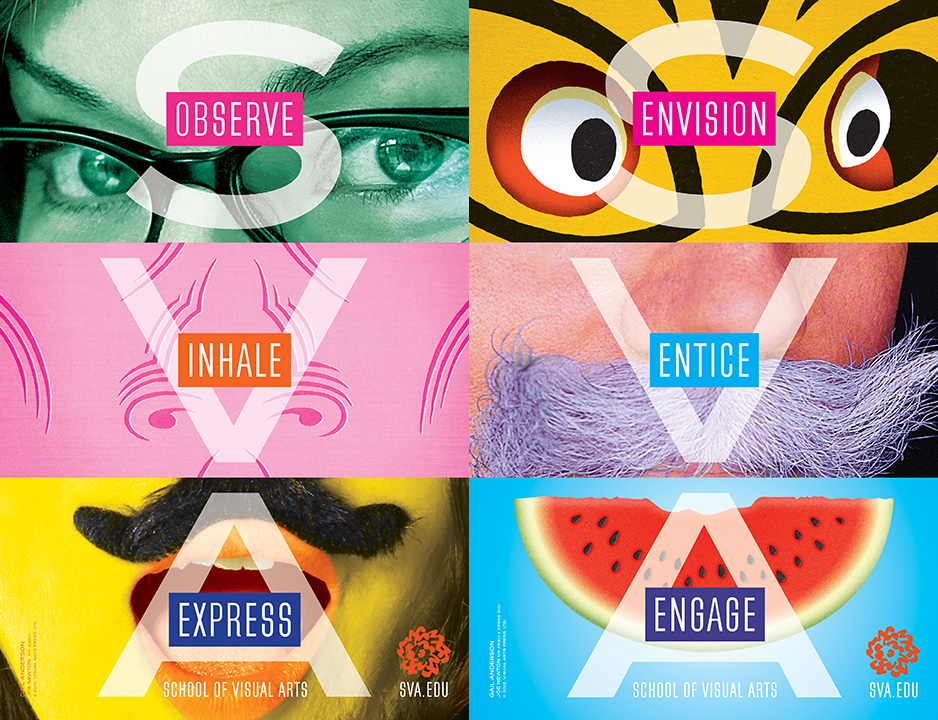 Of the 18 Lifetime Achievement Awards given out thus far, you're the fourth woman to be honored, and I believe the first woman of color. Does this seem striking to you, one way or another?
The National Design Awards [in total] have been wonderfully diverse—I'm in the company of cool people like Lucille Tenazas and Isabel and Ruben Toledo. But there aren't enough people of color out there designing. The award gives me the opportunity to expose more young people to careers they may not have even been aware of otherwise.
Design touches every part of people's lives, and we now know so much more about its power. There are high school and community programs, SVA's own pre-college classes, and the Cooper Hewitt's vast programming to help engage young people and provide resources to educators. My students go on to do pretty incredible things after SVA. So this year's going to be about reaching even more people, in all kinds of communities. I'm honored to carry the torch as the first woman of color to receive the Lifetime Achievement Award. I'm going to put it to work so I'm only the first of many.
You can see more of Anderson's work over at her official website, her Behance section of the Cooper Hewitt site or on Instagram.