Updates on Reopening SVA
Click below for info on our plans for 2021-2022, including the vaccine requirement for all students, faculty and staff.
SVA Honors Illustration Legend Christoph Niemann with 29th Annual Masters Series Award and Exhibition
March 27, 2017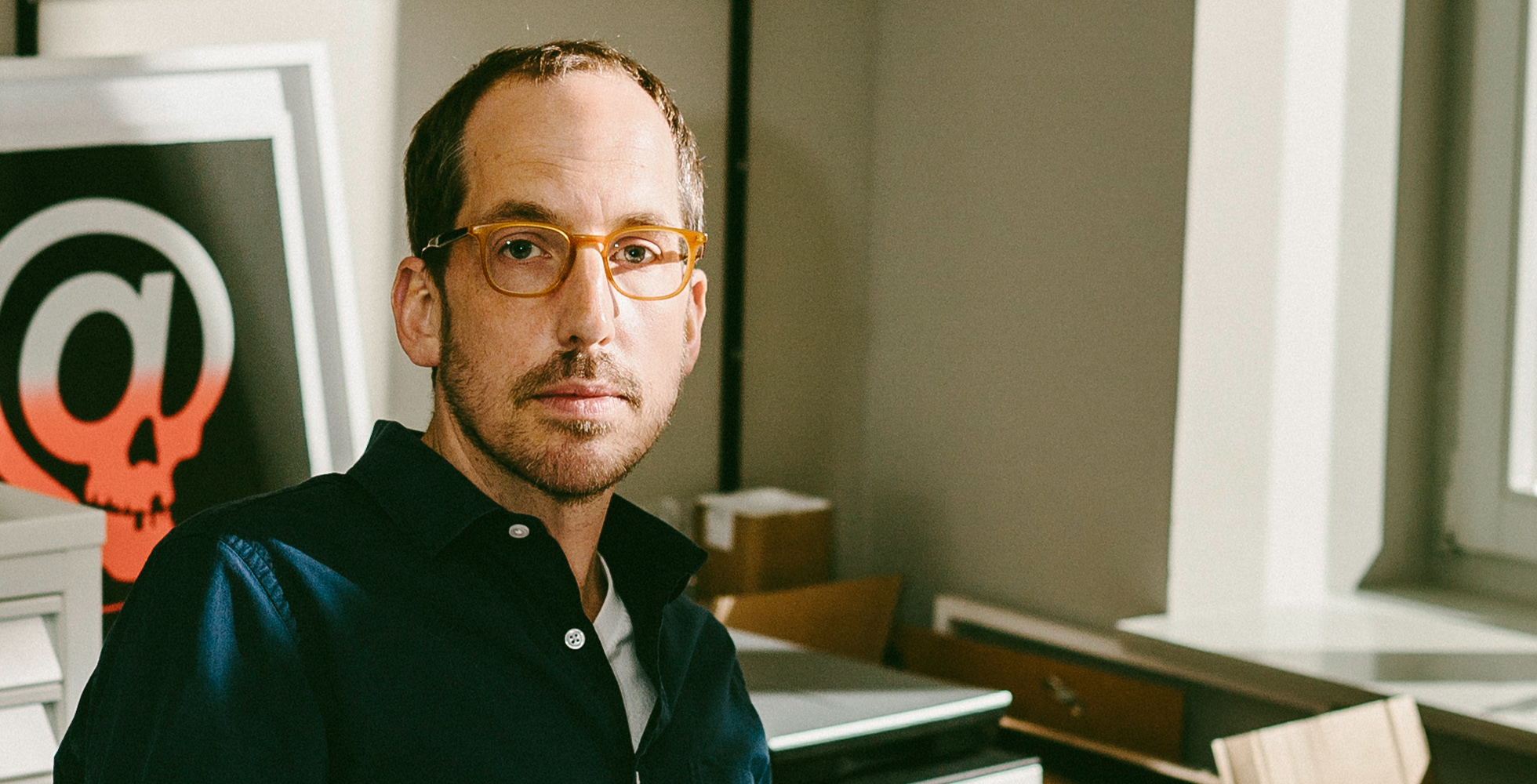 School of Visual Arts will honor acclaimed illustrator, artist and author Christoph Niemann with the 29th annual Masters Series Award and Exhibition. "The Masters Series: Christoph Niemann" will showcase the designer's unique sensibility and tireless inventiveness, featuring the illustrations, magazine covers, animations and digital works that have built his reputation as one of the most renowned creative talents in the field today. The exhibition will be on view from September 30 through November 4 at the SVA Chelsea Gallery, 601 West 26th Street, 15th floor, New York City.
Niemann's strength as an illustrator lies in his vivid and restless visual imagination, and a well-honed ability to communicate the essence of daily life, in all of its profundity and humor, with just a few concise strokes. Design writer and SVA MFA Design Co-Chair Steven Heller has praised Niemann's work for its ability to "trigger everything from laughter to tears, while effortlessly illuminating difficult political and social issues." In recent years, Niemann's art has pushed beyond the boundaries of the page, as evidenced by his interactive apps, Chomp and Petting Zoo; his "augmented reality" covers for The New Yorker's digital editions; and a recent 360-degree illustrated essay, for The New York Times, on the illustrator's visit to the Korean Demilitarized Zone.
Niemann is a member of Alliance Graphique Internationale. His clients have included Google, St. Moritz, LAMY and The Museum of Modern Art, among many others. As a contributor to The New York Times, he has filed illustrated reports from the Venice Art Biennale, the Olympic Games in London and the FIFA World Cup in Brazil; in 2011, he illustrated the New York City Marathon for the paper, while also running in the race. His many books include Sunday Sketching (Abrams 2016) and Words, (GreenWillow 2016) a visual dictionary for children. In 2010 he was inducted into the Art Directors Club Hall Of Fame. Earlier this year, his work was the subject of an episode of Abstract, an original Netflix documentary series on prominent creative professionals.
Christoph Niemann was born and raised in Waiblingen, Germany, and studied under noted illustrator and designer (and 2005 Masters Series honoree) Heinz Edelmann and the State Academy of Fine Arts in Stuttgart. After graduating, he moved to New York City to begin his illustration career. He now lives and works in Berlin.
In conjunction with the exhibition, Niemann will share his musings, insights and process during a talk on Monday, October 2, 7:00pm, at the SVA Theatre, 333 West 23rd Street. A reception in honor of the exhibition will take place on October 3, from 6:00-8:00pm at the gallery. Both events are free and open to the public.
In 1988, SVA founder Silas H. Rhodes instituted the College's Masters Series, an award and exhibition honoring great visual communicators of our time. Although the achievements of many groundbreaking designers, illustrators, art directors and photographers are known to and lauded by their colleagues, their names often go unrecognized by the general public. The Masters Series brings greater exposure to those whose influence has been felt strongly and by many, yet without widespread recognition. As a Masters Series laureate, Niemann will join previous honorees Marshall Arisman, Saul Bass, Michael Bierut, R. O. Blechman, Ivan Chermayeff, Seymour Chwast, Paul Davis, Lou Dorfsman, Heinz Edelmann, Jules Feiffer, Louise Fili, Shigeo Fukuda, Tom Geismar, Milton Glaser, April Greiman, Steven Heller, George Lois, Mary Ellen Mark, Ed McCabe, James McMullan, Duane Michals, Tony Palladino, Paula Scher, Edward Sorel, Deborah Sussman, George Tscherny, Paul Rand and Massimo Vignelli.
The SVA Chelsea Gallery, located at 601 West 26th Street, 15th floor, is open Monday through Saturday, 10:00am – 6:00pm. Admission is free. The gallery is accessible by wheelchair. For more information, call 212.592.2145.