Complex Views of the American Experience On Display in SVA Biennial Alumni Exhibition
"American Truth" on view November 16 – December 14, 2019
September 30, 2019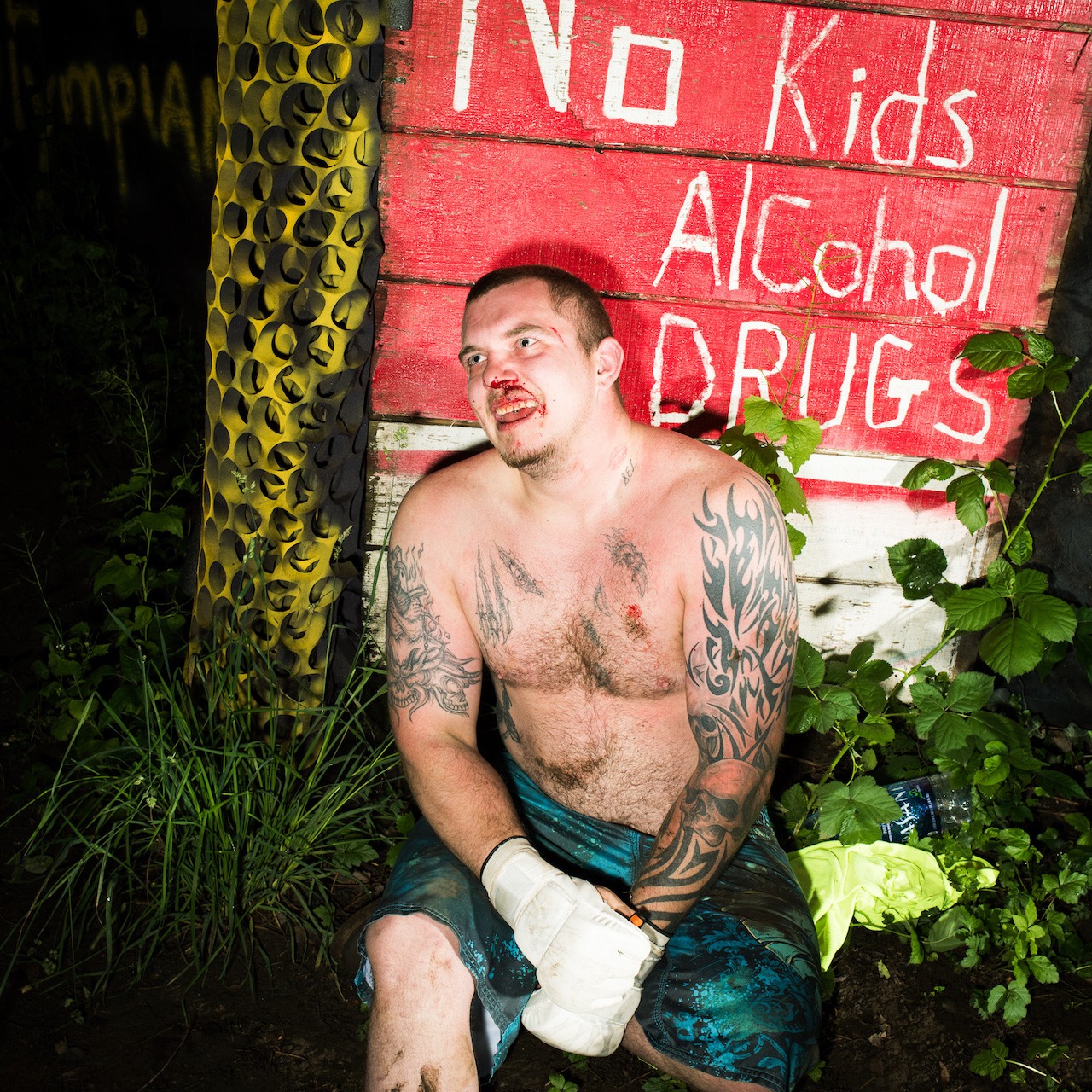 American Truth
November 16–December 14, 2019
Reception: Thursday, November 21, 6:00–8:00pm
Panel Discussion: Wednesday, December 11, 6:30pm
SVA Chelsea Gallery, 601 West 26th Street, 15th Floor, New York City
September 30, 2019, New York, NY—School of Visual Arts (SVA) presents the return of its biennial alumni exhibition this fall at its Chelsea Gallery, 601 West 26th Street, 15th floor. On view from November 16 through December 14, American Truth* is a multi-centric survey of contemporary America through the lens-based work of a group of 20 artists. American Truth is curated by Jasmine Wahi, MFA Fine Arts faculty member at SVA and founder and co-director of Project for Empty Space, a nonprofit arts organization in Newark, New Jersey. A reception for the exhibition will be held on Thursday, November 21, from 6:00 – 8:00pm.
In American Truth, exhibiting artists present objects and images that reflect a multitude of American experiences. With a focus on the moments that are often missed, ignored, polemicized, made invisible, or even erased by the mainstream media, this exhibition explores our collective understanding of others and ourselves as people living in America.
"It is my hope that the work in American Truth inspires you and your biases, beliefs and truths to wrestle with what makes this time, space and place what it is today," says Wahi. "The work is intentionally complicated, messy, edited and enhanced. It is a pastiche of events, lives, landscapes; of heartaches and joys; of grave and grotesque violence; of the utterly mundane and quotidian; of the filthy, visceral and pungent truths that make this country—the land of the imprisoned, the land of the slain, the land of the free—the multilayered place that it is."
The exhibition's participating artists include Jaime Permuth (MPS 2009 Digital Photography; MFA 1994 Photography and Related Media), who has spent years following blind NYC subway magician Olmedini El Mago; Lissa Rivera (MFA 2009 Photography, Video and Related Media), whose work examines the medium's connection with identity; Kathy Shorr (BFA 1988 Photography), whose photo series "Shot" captures the scars of gun-violence victims posing for portraits at the location of their shooting; Thomas Holton (MFA 2005 Photography, Video and Related Media), who for many years documented the life of a Chinese-American family living in a small apartment in the Lower East Side; and Zackary Drucker (BFA 2005 Photography), who works to break down how we think about gender, sexuality and seeing.
BFA Photography graduates Amy Elkins (2007), Star Montana (2013), Dana Davenport (2015), Brian Finke (1998), Lisa Elmaleh (2007), Hector René Membreno-Canales (2014) and Ilona Szwarc (2013) will also be showing work. Other artists in the show include Anna Beeke (MFA 2013 Photography, Video and Related Media), Renee Cox (MFA 1992 Photography and Related Media), Kathryn Mussallem (MPS 2015 Digital Photography), Anna Ogier-Bloomer (MPS 2017 Digital Photography), Rachel Papo (MFA 2005 Photography, Video and Related Media), Sarah Teller (BFA 2017 Photography and Video), Amy Stein (MFA 2006 Photography, Video and Related Media) and Melvin Harper (MFA 2017 Photography, Video and Related Media).
A panel discussion of the work, Truth & Reconciliation, will include artists Kathy Shorr, Melvin Harper, Brian Finke and Hector René Membreno-Canales. It will take place Wednesday, December 11 at 6:30pm in the gallery.
The SVA Chelsea Gallery, located at 601 West 26th Street, 15th floor, is open Monday through Saturday, 10:00am – 6:00pm. The gallery will close at 2:00pm on Wednesday, November 27 and reopen at 10:00am on Monday, December 2. It is fully accessible by wheelchair. For more information, call 212.592.2145.
*This exhibition has no affiliation or connection with The American Truth Project.