Updates on the 2020-2021 Academic Year
SVA continues remote instruction, with select facilities accessible by appointment. Click below for updates.
An Everlasting Presence: Richard Wilde's Legacy Isn't Going Anywhere
Wilde is retiring, but his influence on the graphic design industry and SVA community is impossible to measure
April 19, 2019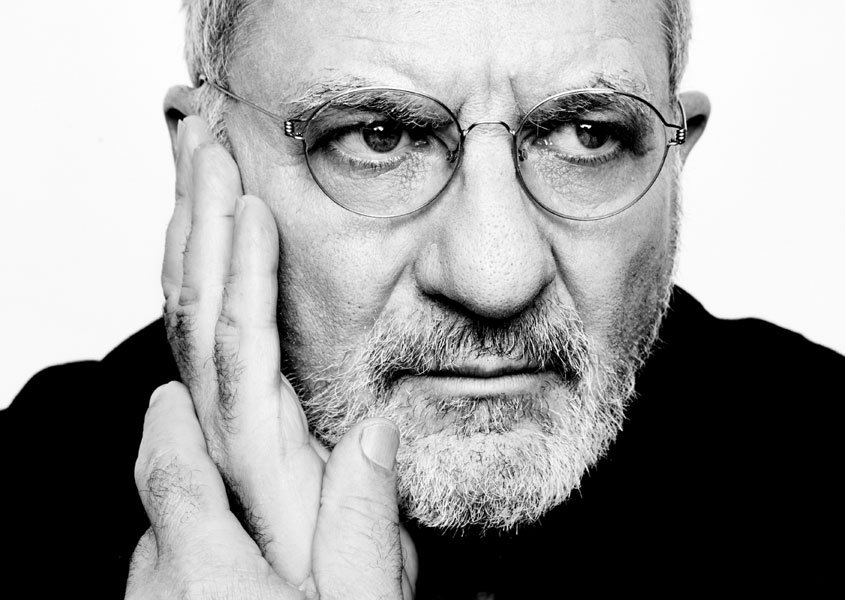 After 50 years of leadership at the College, Richard Wilde is retiring as chair of the BFA Design and BFA Advertising Departments at the end of this semester. He's taught over 10,000 students in his time at SVA and has hired superstar design professionals to work alongside him as faculty. Wilde's renowned teaching methods have been studied and written about by many, and his students include Natasha Jen, Julia Hoffmann, Drew Hodges, Joey Cofone, Jackie Seow, Paula Greif, Craig Gillespie and Genevieve Gorder—not to mention SVA's own Gail Anderson, who will be taking up his post as chair this fall.

Brooklyn born and raised, Wilde is a designer, art director, author of more than 20 books, a laureate of the Art Directors Club Hall of Fame and the One Club Hall of Fame, and is widely regarded as a legend in the industry. Wilde was hired by Bob Giraldi in 1969 to teach at SVA. A few years later, SVA co-founder Silas Rhodes offered him the position of chair of the Advertising Department and art director of the SVA Press. He then became the founding chair of the BFA Design Department.
On March 26, Wilde discussed his years at SVA with MFA Design co-chair Steven Heller, following the opening reception for his departments' "Spring Exhibition." Titled "Conversations with Richard Wilde," the talk took place in the SVA Amphitheater—the same space where Wilde has been teaching his famous "Visual Literacy" course throughout the years. The course itself has become a phenomenon, and is the source of content for his book, "Visual Literacy: A Conceptual Approach to Graphic Problem Solving," co-written with his wife, Judith Wilde.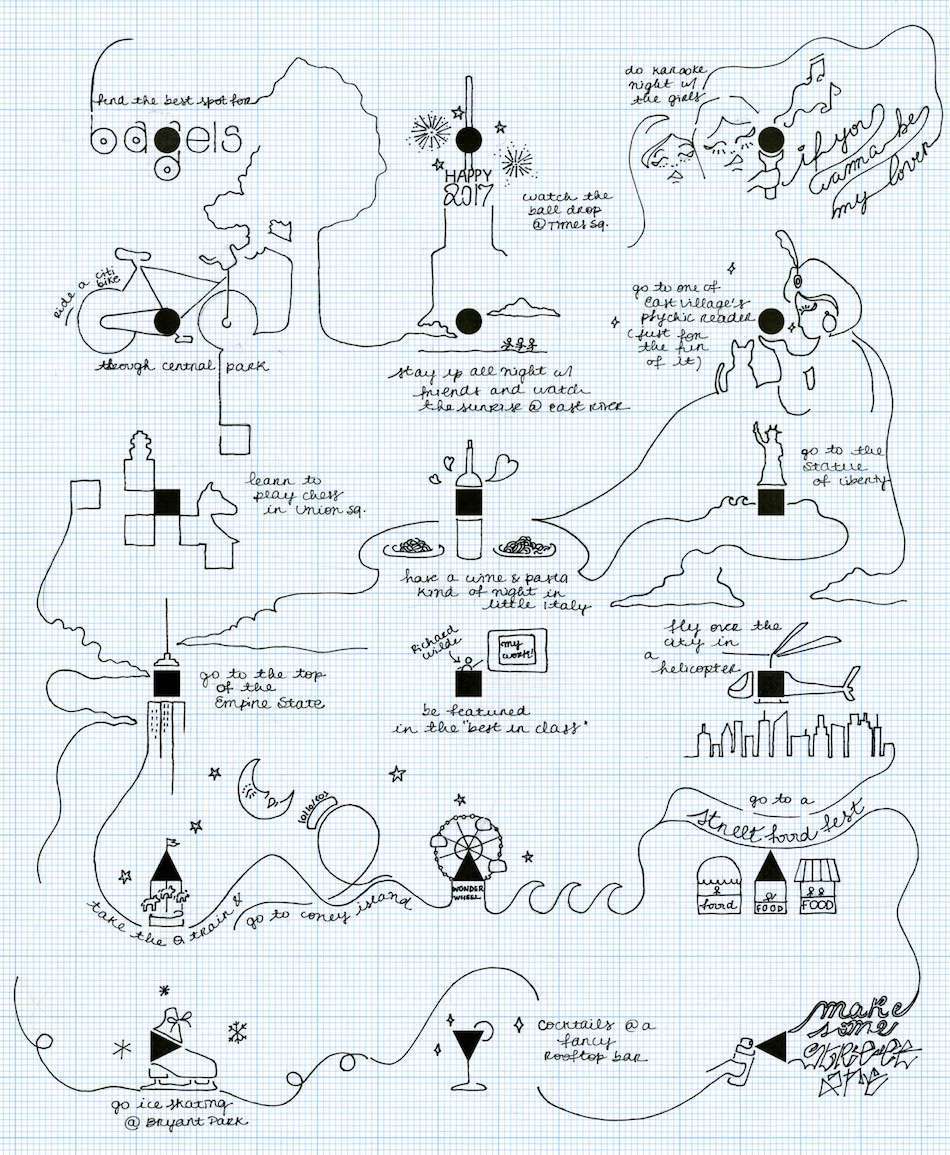 Wilde taught the course in the large Amphitheater to ensure that he was able to accommodate every second-year BFA Design student. "I devised a class that corresponded to my thinking and my philosophy," Wilde said. Each week, students were presented with a visual problem to solve.
"What I wanted to do was move the students past their automatic response to a problem. So I'd always give them a problem that put them into the unknown—where, no matter how well I explained it, they wouldn't know what to do. For example, visualize the sound of a tornado. A baseball bat hitting a baseball. I didn't want you to make a picture of it, I wanted a sound. They'd ask, 'Where can I research this?' You can't. You've got to make it up. Look in your head. What color is a car crash? How does it move, how does it sound? Maybe you can be abstract and play, and in doing it, you'll actually find it, and that will be the answer. Just do it. The biggest problem is that we always go to what we know, so we live in cliché and automatic habitual response. When you hold on to a question, the answer presents itself."
One of Richard's former students, Zipeng Zhu (BFA 2013 Design), Host of Joes@Moe's, remembers the long nights spent trying to come up with unique responses to Wilde's problems, so his work could be displayed in a weekly slideshow highlighting the best thinking. "When you see your hard work on the big screen, all the all-nighters you pulled for the work are worth it," he said. "When you don't, you feel a little sad and disappointed, but it just motivates you to work harder next week." The biggest lesson Richard taught him? "There's always a way to come up with a new solution to the problem, so never stop trying."
Aside from his innovative curriculum, a large part of Wilde's legacy is the star-studded faculty he's hired over the years, including design legends like Paula Scher, Louise Fili and Kevin O'Callaghan.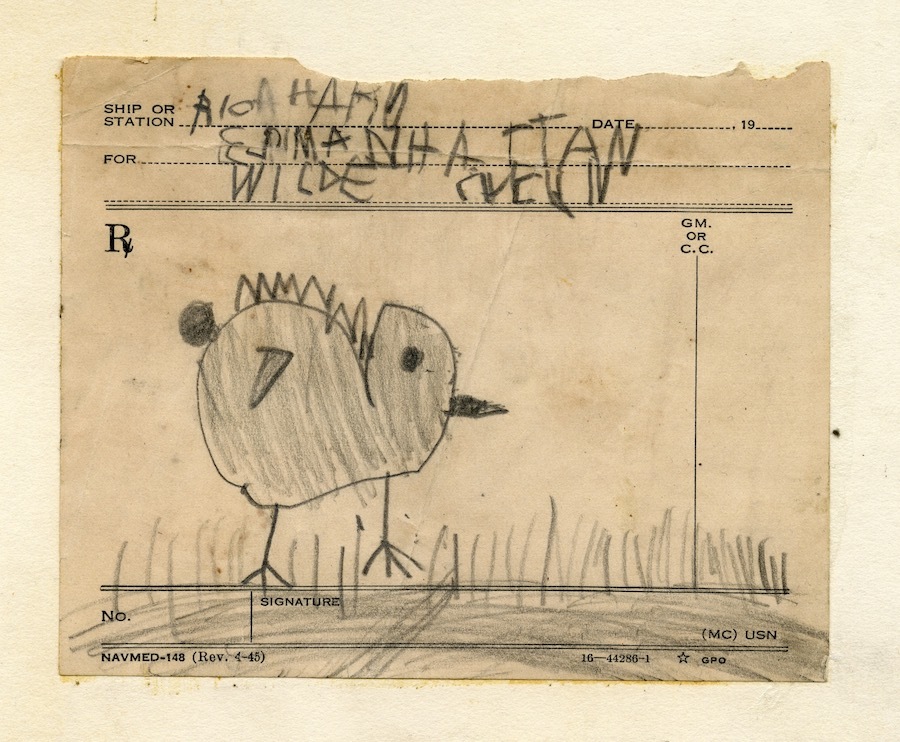 In the recent 'Conversations' chat, Heller asked what qualities Wilde looks for in a teacher. One is the intuitive understanding that it's okay when someone doesn't have all the answers. "I'd get a very good read while interviewing," Wilde explained. "Someone would come in and say 'I know exactly what to do,' and then another person would be saying 'Richard, I don't know why I'm here. I've never taught before. I don't know what to do.' I'd [think], 'Correct! It's the unknown. You don't know who's in front of you, how they'll react, how they're going to respond.' Those are the teachers who are more in touch with themselves. They wish to do good, but they know they haven't taught and there's a certain amount of fear that they're admitting."
"Some teachers have taught a long time, and they have to reinvent themselves," he said. "I know I've had to. You know when you're on automatic pilot, and the kids aren't laughing at your jokes anymore. The whole idea is that once you think you've finally got it, things change. It's a question of always being present."
That desire to stay a step ahead of what's expected has been the driving force behind Wilde's success as an educator. "For me, the question is to be able to have a career in design for the next 50 years. In order to move toward this possibility, what is necessary is to learn how to think in a new way," he told How magazine.
Another former student, Timothy Goodman, (BFA 2007 Graphic Design) has made a name for himself through his personal text-based work. When asked how Wilde influenced his career, Goodman said his wisdom was transformative, especially in his first year where he admits he struggled.
"Nothing I was doing felt right, nothing felt like 'me.' I was so worried about what I thought graphic design was and had to be, and I didn't know where my work and I would fit into that definition. [Richard] looked at me said something I will never ever forget. 'You can choose to fit into this industry and be unhappy, or you can redefine how people perceive what graphic design is by really putting yourself in your work. Just go for it.' No one ever told me something like that, and I felt so incredibly empowered to make my own path."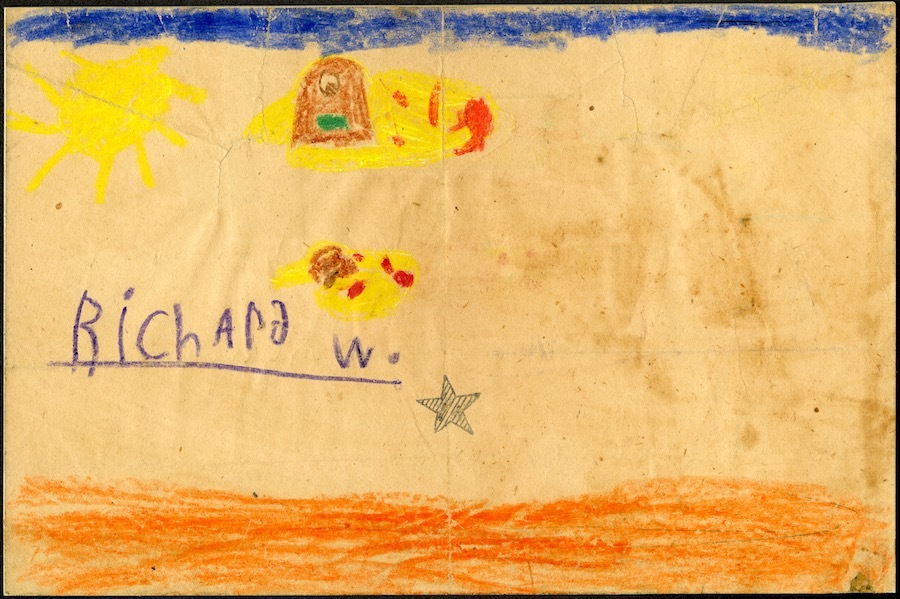 Wilde is treasured amongst former students and faculty alike. Olga Mezhibovskaya, a long-time faculty member in Graphic Design, said that "Richard is a rare member of the human species who can combine prophetic vision and a deep philosophical mind with incredible kindness and a light-hearted friendliness with everyone he encounters. [He] makes the world feel larger and more welcoming."
The sentiment was echoed by many he worked with over the years, including Brian Smith, associate art director at the Visual Arts Press, who also teaches in BFA Design. "He's just a lovely soul," he explained. "There's something very gentle and genuine about the way he approaches his life and his work at SVA. He's very earnest and it's very important to him that his students succeed. There's an authenticity to him that is rare."
Gail Anderson, who is an SVA alumnus, a longtime faculty member of BFA Design and creative director of the Visual Arts Press, will be taking on the role of chair following Richard's retirement. When asked about the effect Wilde has had on her career, Anderson says it was immeasurable. "Richard has been a hugely influential part of my life since about 1982. I was his student, got to know him better on an SVA trip to Ireland, and he watched out for me from then on. I've taught for him for probably 30 years, and have done projects for the College in large part because of him. I could go on and on and on."
The Richard Wilde style, the care, the thoughtfulness, the empathy, is part of SVA's DNA and resonates in the walls. The ripple-effect that his work as an educator, mentor, colleague, and mentor has had on the College will continue to make a lasting impression on the work that is created in these studios, digital labs, offices, and amphitheaters. We wish him well.