Updates on the 2020-2021 Academic Year
SVA continues remote instruction, with select facilities accessible by appointment. Click below for updates.
Before and After SVA: Enle Li on Working at Google, the Power of Motion Design and More
July 8, 2016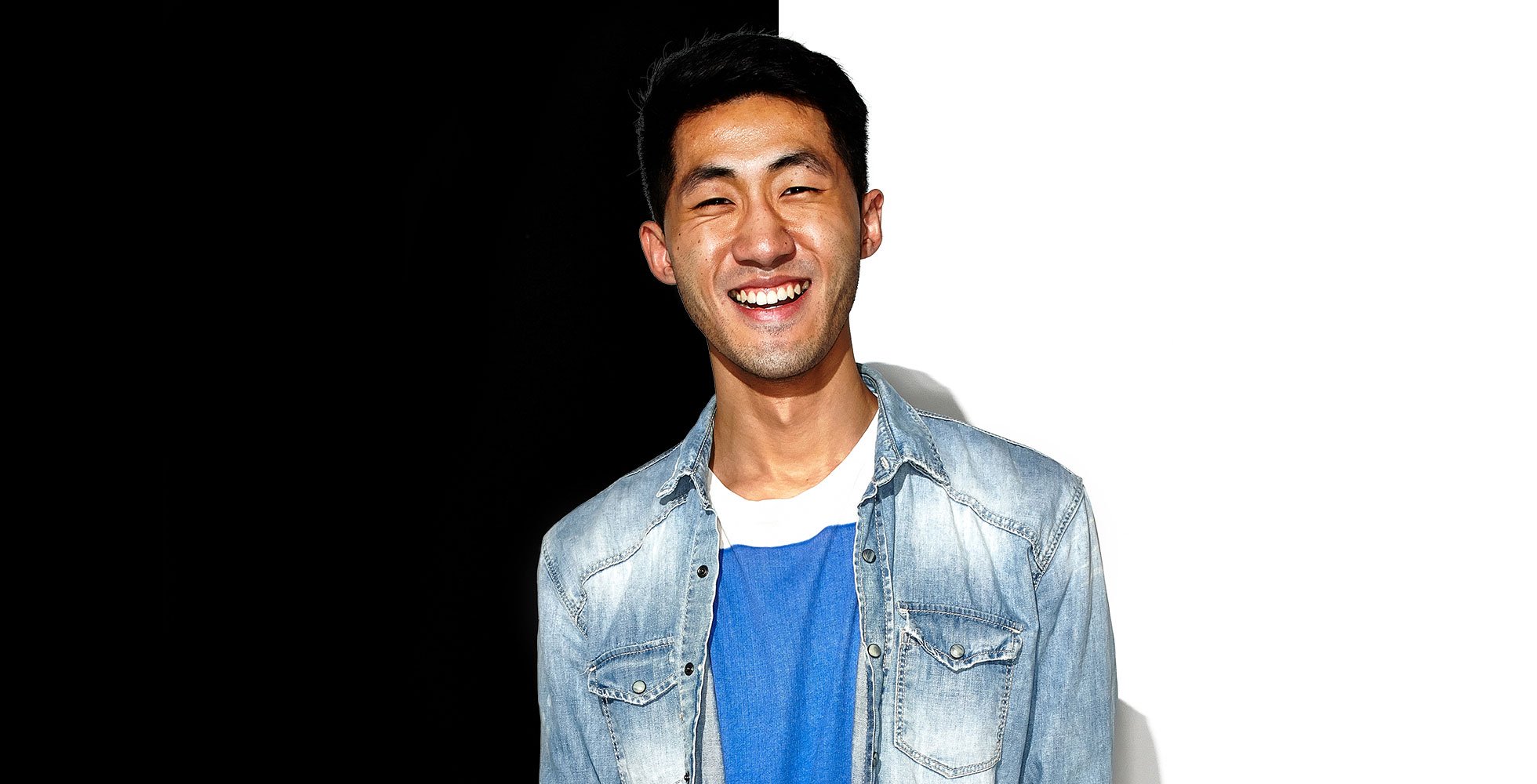 We recently caught up with Enle Li, who graduated from SVA in 2015 with a BFA in Design. He talked about how he landed a job at Google, what attracted him to motion design, his favorite experience at SVA and more.
Where are you working now, and how did you get the job?
I'm currently working as a motion graphic designer at Google Creative Lab in NYC. I was recommended by SVA alum, Monica Kim, who thought I had the talent and skill set to fit the creative lab.
Did your interests change from when you applied to SVA to when you graduated?
Yes, tremendously! I explored so many things in different types of design classes. At the end of junior year, I discovered motion design. It completely changed the way I communicated through my work. I realized that combining design and motion can really communicate something in a very powerful way. It engages people greatly, in a story, with a dialog. Like how a movie can, it creates a whole different world.
What's been the biggest adjustment to the work world?
I've realized that not everything is in your control. Most of the time you're collaborating with other people on a project, which many students are not used to, and you have to able to adjust to that system of work.
Why did you want to attend college in NYC?
The availability to connect with great designers.
Which course or instructor made the biggest impression on you?
I'll go all the way back to my sophomore year. A typography class with Nic Taylor. At the early stage of our development, he focused on the fundamentals and craft of design. He made students appreciate typography in a way that carries passion with them.
Do you have a favorite SVA experience that you can share?
I think my favorite SVA experience was designing the opening for the motion graphics end-of-year screening. Showing your design and animation work in front of more than 500 people is breathtaking.
Any advice for incoming students?
Try to expand your skill sets—art and design move quickly. Be curious about the things around you. Ask questions; all kinds of questions. Make lots of great friends and network. Work hard and be kind.
How can we follow you online?
Portfolio: www.enle.li
Instagram: enle_li
Linkedin: www.linkedin.com/in/enleli
Vimeo: vimeo.com/user21703697
SVA Portfolios: www.behance.net/enleli