Updates on the 2020-2021 Academic Year
SVA continues remote instruction, with select facilities accessible by appointment. Click below for updates.
Behind Kurt Rauffer's Epic Homage to 007 and 'The Empire Strikes Back'
Meet the SVA Student Whose Thesis Film went viral
May 11, 2016
SVA Features: "The Empire Strikes Back" Redux, 007 Style
SVA Features asset
Kurt Rauffer had no idea what to expect when he uploaded his final thesis project to Vimeo. The BFA Design senior from New Jersey was afraid that Star Wars fans might not like a treatment that was so different from the iconic original.
He had nothing to fear. The sequence has received a glowing reception with new fans hoping he'll take on other films in the franchise. The video quickly spread across the internet and has been watched by close to 700,000 people in it's first week. Dozens of media outlets have featured the clip including Mashable, Entertainment Weekly, The Hollywood Reporter, Popular Mechanics and Nerdist. We reached out to Rauffer as he nears graduation from SVA and asked him a couple of questions about the project and what he discovered along the way.
What inspired the idea?
Star Wars and James Bond have both played a crucial role in my childhood. I remember watching the first Star Wars as a kid and my imagination just exploding. While I was brainstorming for a concept, I remember telling my friends that I've always wanted to do a James Bond title sequence. The use of symbolism and amazing visuals was just so appealing to me. It's almost like an abstract short film before the actual film starts. However, I didn't want to recreate one and try to compete with the current title sequences. I wanted to change it up a bit and really push myself outside my comfort zone. I enjoy binge watching movies, so when Star Wars came up, it just clicked.
Why did you choose to tackle The Empire Strikes Back rather than Star Wars or Return of the Jedi?
The Empire Strikes Back is, in my opinion, the best of the original three. I thought there was plenty of wiggle room to play with Luke's new found destiny to become this powerful Jedi and this particular film really explored the true nature of the force. It's also the most emotional of the three and really tested the limits with each of the characters. Plus, who could forget the legendary line, "Luke, I Am Your Father."
What's your favorite 007 movie?
Definitely Goldfinger! Oddjob is my favorite villain.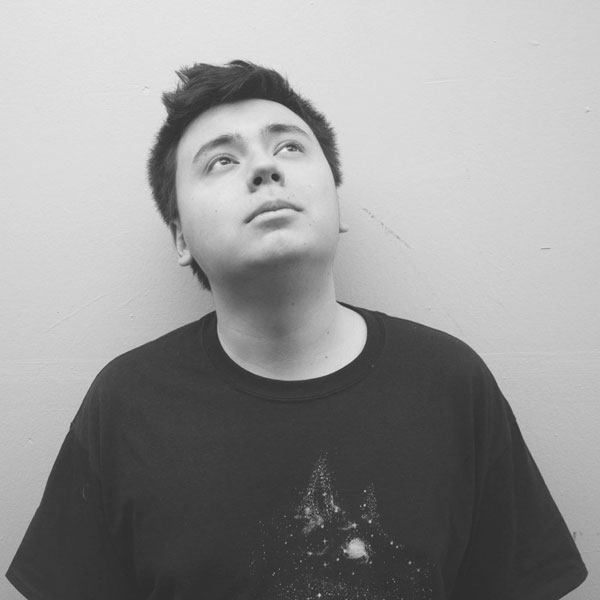 Was there a teacher or class that was important to the project?
My portfolio class, taught by Daniel Oeffinger, was incredibly inspiring. Daniel was super helpful in helping me with the project and everyone was constantly pumping out amazing visuals. It's really inspiring to see everyone in your class constantly kill it, so it really pushed me to get this done on time. (Watch the graduating students' reel below.)
SVA Features: Meet Kurt Rauffer: The SVA Student Behind the Epic Homage to 007 and "The Empire Strikes Back"
SVA Features asset
The comments on Vimeo and elsewhere have been glowing. Any last words for your new fans?
I'd just like to thank everyone for the kind words and I am super humbled by all the publicity it's been getting. If there is one thing I learned from all of this it's to get uncomfortable! Honestly, some of the best and most unique work I've done and seen is when I start working on things where I have no idea what I'm doing. I'll never forget listening to this interview with GMUNK, where he talks about his inspiration for designing the UI for the new TRON film. He explained that a huge chunk of inspiration came from a botanist named Ernst Haeckal and how no one had ever really explored mixing the organic forms of nature with holograms and UI. This new thought process really changed the way I look at design and animation and now I use it for every new project. Always do something new!
What are your post-SVA plans?
I accepted a job at Microsoft as a motion designer for the design direction team and will be heading out to Seattle in late August. I also just started a new mini series of wacky short films with a close friend of mine. Super exciting things happening right now!
To see more of Rauffer's work, click here.