Updates on the 2020-2021 Academic Year
SVA continues remote instruction, with select facilities accessible by appointment. Click below for updates.
Beware the Culture: Inventing Solutions with Bob Gill, SVA Subway Series Hall of Famer
"The fun of being a designer is to invent a solution that is unique."
December 5, 2018
SVA Features: Beware the Culture: Inventing Solutions with Bob Gill, SVA Subway Series Hall of Famer
SVA Features asset
Designer Bob Gill might come off a bit gruff in conversation, but five decades into his exceptional multidisciplinary career, he has earned the right to be forthright and dispense with piety. In typical fashion, if you ask Gill how he got into art, you might be disappointed by his answer—he claims that he has no idea.
Gill's influential work as a designer, illustrator, author and educator has earned him the London Art Directors and Designers Lifetime Achievement Award, membership in the Art Directors Club Hall of Fame and now a spot in the SVA Subway Series Hall of Fame, where he joins Milton Glaser, George Tscherny, Ivan Chermayeff, James McMullan, Marshall Arisman, Dee Ito and Gail Anderson.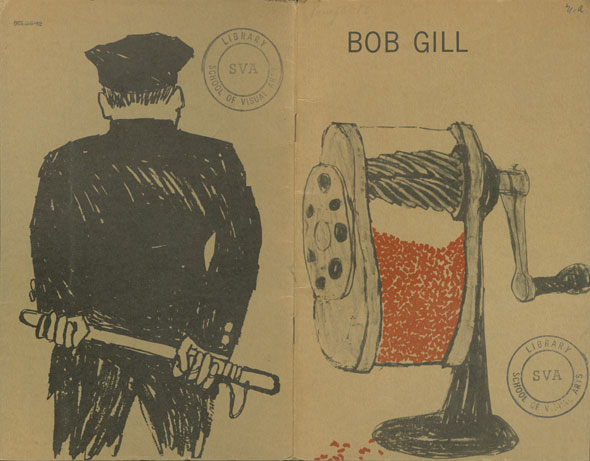 Gill taught at SVA in the 1950s (and again in the early 1990s), which was a period of change for the College—around the time that its name changed from the Cartoonists and Illustrators School to the School of Visual Arts, and when founder Silas H. Rhodes decided to relocate operations to a larger space. It was on this occasion that Gill created an SVA subway poster (below) to alert New Yorkers of the move. The poster depicts an art student working on a canvas, right next to a house painter who colors the wall a vibrant red. "I was trying to make a connection between redecorating and the activity going on in the building: making art," he explains.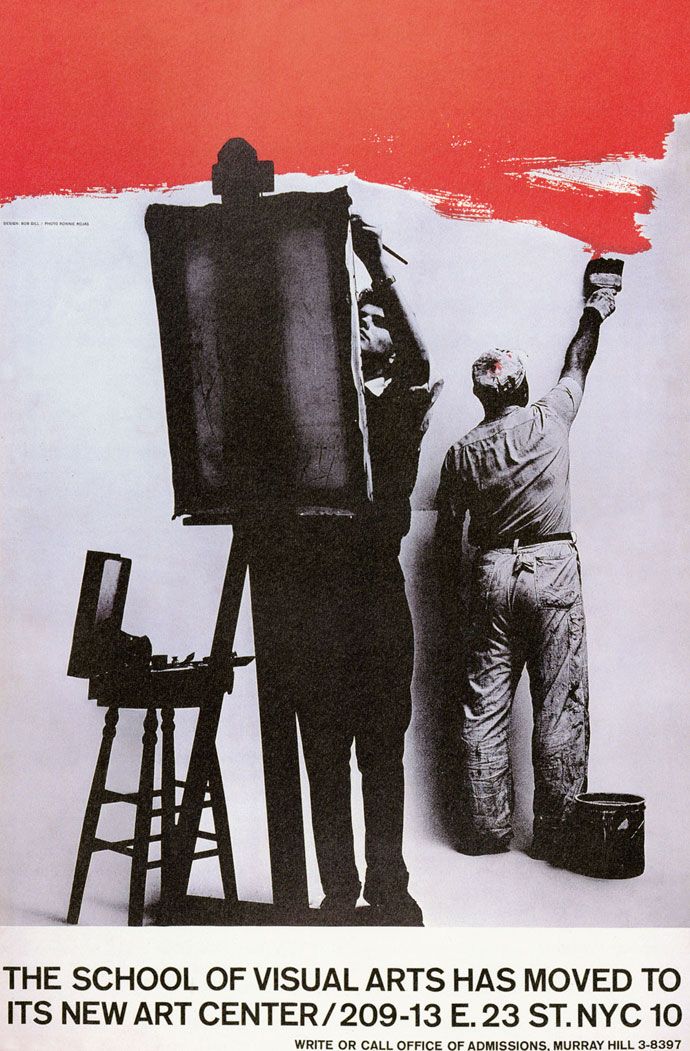 One might say that Gill is set in his ways; after all these years, his creative—or, as he refers to it, "problem-solving"—process has remained the same. But the results of his process are always different and, he says, unlike anything he or anyone else has made. "The fun of being a designer is to invent a solution that is unique," he asserts. Likewise, he has always emphasized that his pupils find their own voice and independence and should not be influenced by "what is in, what is hot" at the time. "I try to get my students to make statements—not to regurgitate what the culture tells them a great poster should look like," making clear his distaste for trend-chasing.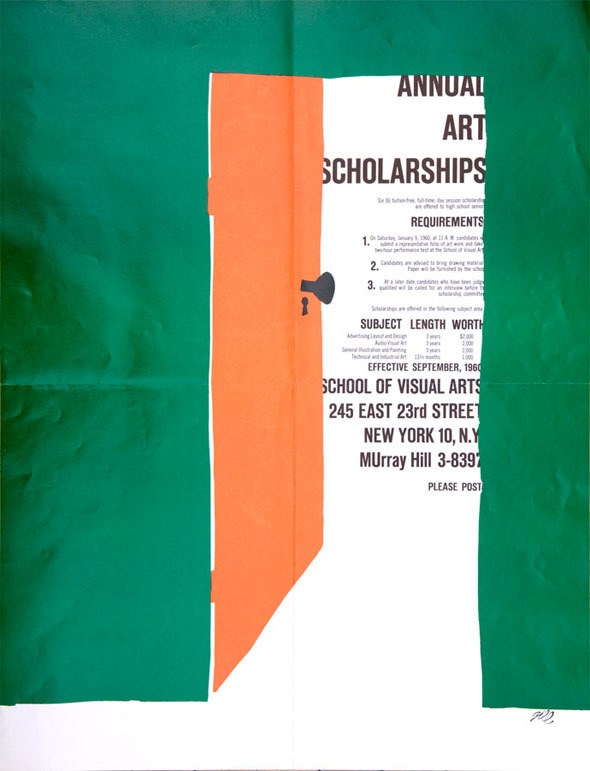 For its Subway Series, SVA commissions faculty members—all practicing professionals—to showcase their talents, reach new audiences and promote the College with a series of posters designed for display in New York City's subway system. Past contributors include Pablo Delcan (BFA 2012 Graphic Design), Louise Fili, Steven Heller and Yuko Shimizu (MFA 2003 Illustration as Visual Essay), among many others. SVA Executive Vice President Anthony P. Rhodes has served as creative director for the posters since 2007.
Enjoy this latest Subway Series Hall of Fame video and hold fast to the strong-willed creative spirit of Bob Gill.