Updates on the 2020-2021 Academic Year
SVA continues remote instruction, with select facilities accessible by appointment. Click below for updates.
Cover Stories: Jane Mayer's 'Dark Money'
Color Commentary
June 23, 2016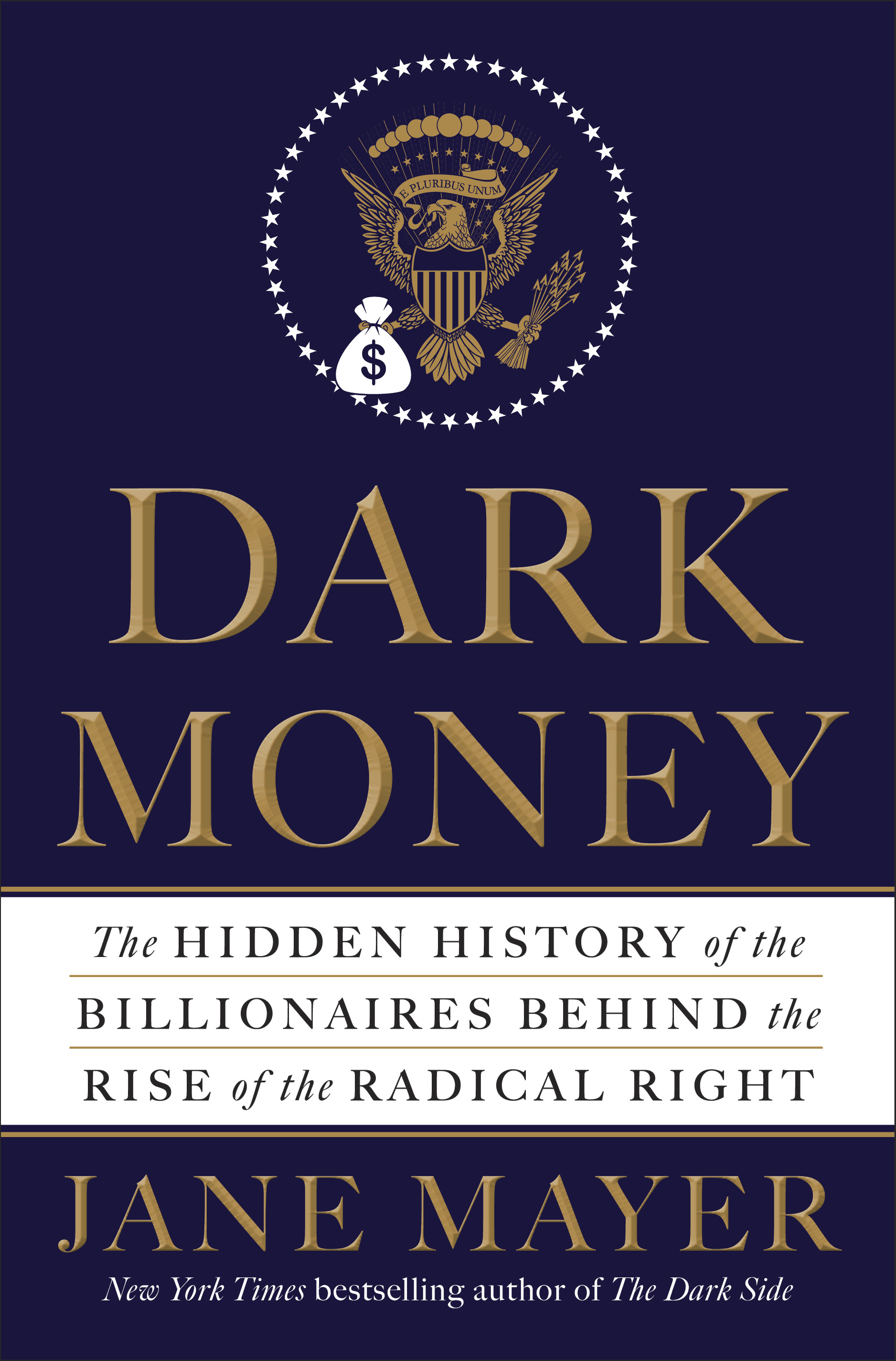 Among the reasons why printed books have survived in the age of digital media, the appeal of a well-designed cover must rank high on the list. This summer, SVA Features is presenting notable recent titles whose covers were created by School of Visual Arts alumni, with comments from the designers and the books' authors. Some originally appeared in the article "Color Commentary: Book Cover Design," in the spring 2016 Visual Arts Journal; others are online exclusives.
This week's entry: Dark Money (Doubleday 2016), a bestselling exposé by investigative journalist and New Yorker contributor Jane Mayer. John Fontana (BFA 1984 Media Arts), senior vice president, creative director at Doubleday, designed the cover, which is based on an idea suggested by Bill Thomas, Doubleday's editor in chief and publisher.

---
Dark Money: The Hidden History of the Billionaires Behind the Rise of the Radical Right
Nonfiction An investigation into wealthy donors' influence on conservative politics and politicians
Author Jane Mayer
Editor Bill Thomas
Designer John Fontana

Fontana: One of the things I think about in my job is how to capture a book's tone. The outside needs to match the inside. This is a weighty, important topic and the writing is serious—plus it had bestseller potential—so it needed to look like a big book.
I chose the font because it looks classically American to me, and it feels like something that might be used on an official federal document. The subtitle needed to stand out and be easily read, and it seemed to fall apart when I tried it in white type against the blue background, which is why I put it in a white panel. The goal behind all the decision-making with this design was to maximize the impact of all the information.
The altered Great Seal of the United States, with the eagle holding a bag of money, was my publisher, Bill Thomas' idea—he was the book's editor as well. I wanted there to be a contrast in the illustration style between the seal and the bag, to make the "joke" all the more obvious. I toyed with the idea of having an illustrator execute it, but after looking online I found two stock images that I could marry to give me what I needed.

Thomas: Editors usually give general direction to the art directors—the nature of the book, which audience we're aiming for, broad aesthetic approaches, etc.—and leave it to them to work their magic. Occasionally I'll have a specific concept. In most of those instances, John will diplomatically point out why it's unworkable or idiotic, but in rare cases it will strike a chord.

I knew we wanted to present the central concept of money corrupting democracy, so I was thinking along those lines. Playing with the dollar bill or the flag has been done a thousand times, so I was ticking through other graphic representations of government and the idea of the Great Seal popped into my head.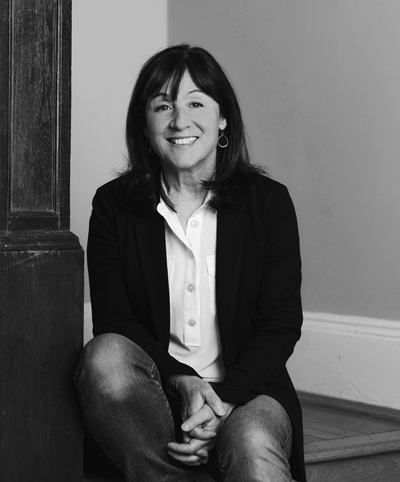 Mayer: I really hoped to have something a little cartoonish, so that it didn't seem too grim, and I also was hoping against hope not to have another book cover that was black, white and red. It seemed as if all the previous three books I'd written had to be sold in this stark, dramatic and basically downbeat color scheme. I so wanted something that made you want to pick it up instead of being shocked and possibly repelled.
I don't think anyone had ever consulted me on a cover before. I actually wanted to be a cartoonist or illustrator when I started out, prior to becoming a writer, so it was really nice to have someone actually solicit my opinion. I care about graphic design.
I love the cover. What I especially love, I have to say, is the specific, rich, shade of blue. It's just a delicious, beautiful color. I also love the gold foil, which makes the letters have an official and, of course, a rich look, and finally, the little cartoon of the money bag in the talons of the eagle. At last—a little humor!
Next week: Rebecca Schiff's The Bed Moved (Knopf 2016).