Updates on the 2020-2021 Academic Year
SVA continues remote instruction, with select facilities accessible by appointment. Click below for updates.
Cover Stories: Steven Millhauser's 'Voices in the Night'
Color Commentary
June 1, 2016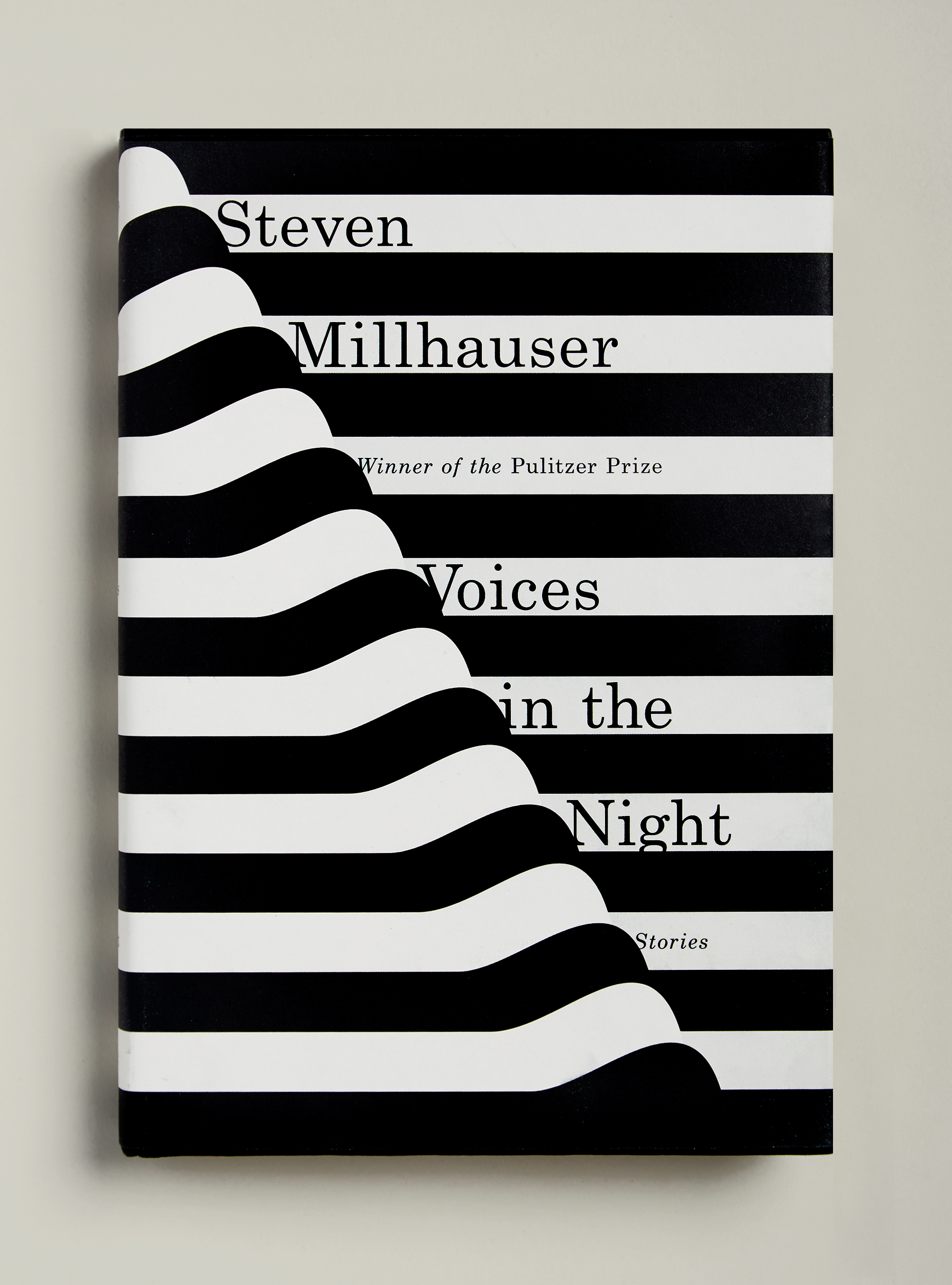 Among the reasons why printed books have survived in the age of digital media, the appeal of a well-crafted cover must rank high on the list. This summer, SVA Features is presenting notable recent titles whose covers were created by School of Visual Arts alumni, with comments from the designers and the books' authors. Some originally appeared in "Color Commentary: Book Cover Design," published in the spring 2016 Visual Arts Journal; others are online exclusives.
First up: Voices in the Night (Knopf 2015), a collection of short stories by Pulitzer Prize-winning author Steven Millhauser, with a cover by Janet Hansen (BFA 2007 Graphic Design). Last December, Hansen's design was selected as one of The New York Times' "Best Book Covers of 2015."
---
Voices in the Night
Fiction Short stories
Author Steven Millhauser
Designer Janet Hansen
Hansen: I loved these stories so much I read them twice. I felt immense pressure to do them justice. To prepare, I highlighted specific details that I found unique to the stories and noted recurring themes, then I researched those details and themes for visual inspiration.
I wanted to try to create something that embodied the book as a whole, rather than calling out specifics. A common theme in the stories was a divide between ordinary logic and magical realism. The characters all seem to be grasping for something unattainable, or for some form of fantastical fulfillment. That led me to researching op art, which uses graphics to create optical effects. I went to the Guggenheim Museum while all of this was fresh in my mind, and coincidentally happened to see the perfect optical illusion in the lines of the building. I sketched it out and it luckily fell into place.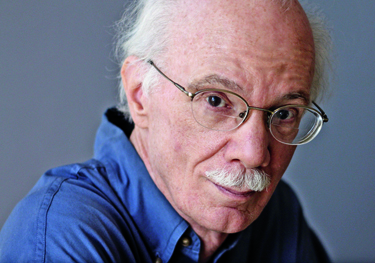 Millhauser: I think it's brilliant. It's striking and seductive in itself, as sheer design. But for me it holds another meaning, which may be invisible to anyone else. For me, those straight lines represent the rational, logical, intellectual structures of my stories; the ripples are the forces underneath, that feed the structures and threaten at every moment to overwhelm them. The struggle between these two kinds of energy is what a story is, and to see it expressed so vividly is astonishing.
Next week: Christian Kracht's Imperium (Farrar, Straus and Giroux 2015).