Updates on the 2020-2021 Academic Year
SVA continues remote instruction, with select facilities accessible by appointment. Click below for updates.
'Design Observer' Tribute to Design Legend Ivan Chermayeff
December 5, 2017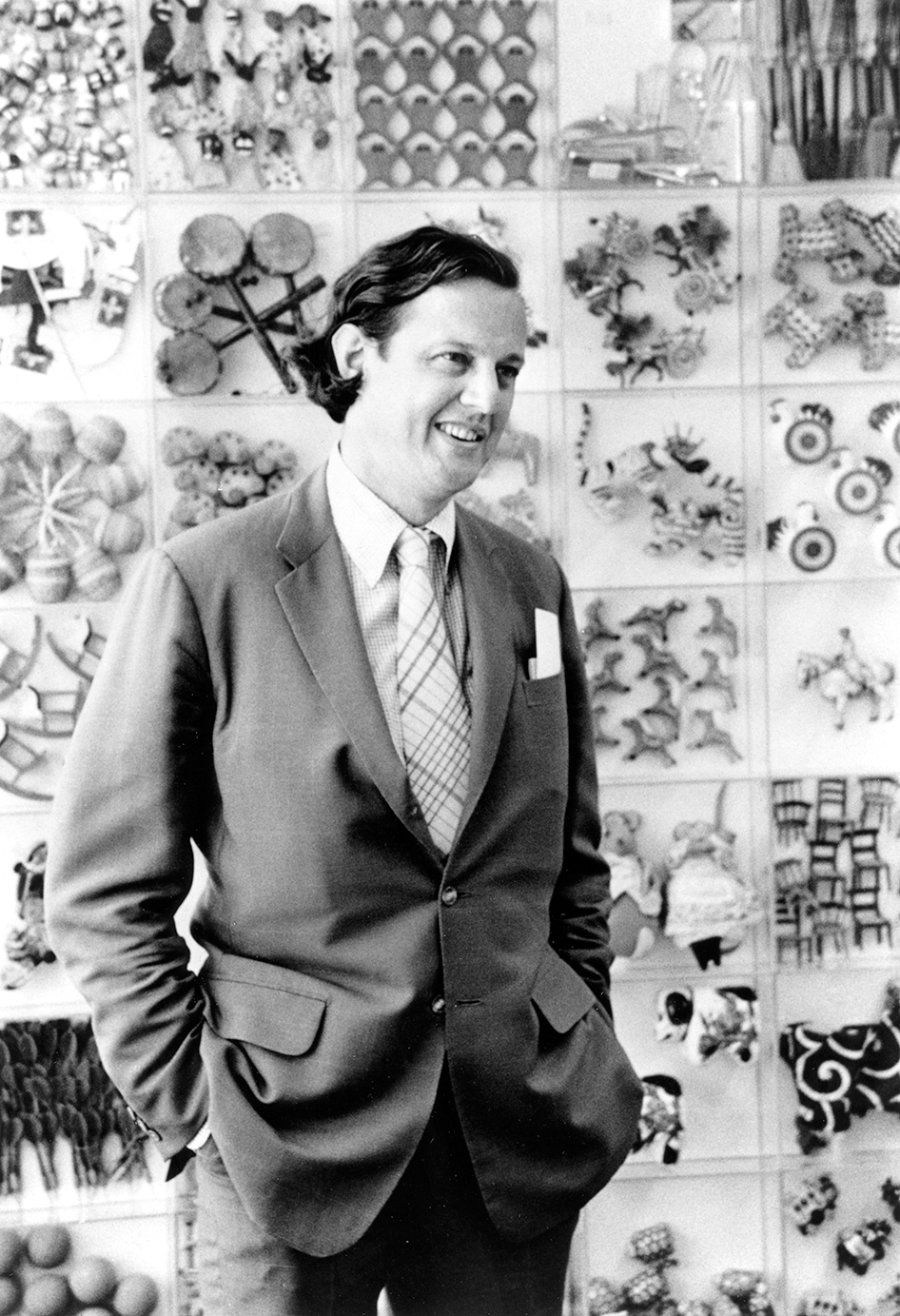 Renowned designer and SVA faculty member Ivan Chermayeff passed away at the age of 85 this past weekend. As SVA MFA Design Co-chair Steven Heller recounts in a perceptive, heartfelt tribute for Design Observer (see link below), Chermayeff was a modern master responsible for countless influential logo and brand designs over his lengthy career. He was also a dedicated instructor and mentor. Each semester since the fall of 2010, Chermayeff and his partners, Tom Geismar and Sagi Haviv, have led the honors class "Visual Identity and Multimedia" in the College's BFA Design program. Held in the Chermayeff & Geismar & Haviv studio, 12 students meet every Monday to tackle the visual rebranding of an organization the firm's principals have selected, giving students the opportunity to learn all aspects of branding design and work directly for real-world clients.
Chermayeff began teaching at SVA in 1959; he co-taught design courses with Tony Palladino, Bob Gill, and Roy Kuhlman for several years and remained a presence at the College while continuing with other assignments and institutions. He designed two posters, in 1965 and 1968, for display in New York City's subway stations, as part of the College's long-running "subway series" campaign. In 1995 he was honored with a SVA Masters Series Award and Exhibition. Today the Milton Glaser Design Study Center and Archives, which is housed in the SVA Library, holds these subway posters, as well as the Chermayeff & Geismar Collection.
From Design Observer: "Despite his aristocrat-Russian-émigré-sounding name, Ivan Chermayeff was neither an aristocrat nor émigré (although he was born in London). But as co-founder in 1957 with Tom Geismar of the design firm Chermayeff & Geismar, he was nonetheless among New York's design aristocracy—and the quintessence of Modern design itself. There are other Modernist-Bauhaus-influenced studios and firms in New York, yet Chermayeff & Geismar has long been known for its impressive imprint on the city through logos, installations, exhibitions, and..." (continue reading)