Updates on the 2020-2021 Academic Year
SVA continues remote instruction, with select facilities accessible by appointment. Click below for updates.
Gail Anderson Joins the Subway Series Hall of Fame
October 29, 2018
SVA Features: Gail Anderson Joins the Subway Series Hall of Fame
SVA Features asset
"I was of the lucky ones," says SVA alumnus, faculty member and creative director of the Visual Arts Press Gail Anderson (BFA 1984 Media Arts), in a new SVA Subway Series video about her career. "I knew what I wanted to do as a kid." That kid, an avid doodler and scrapbooker (often paying tribute to The Jackson 5 and other early celebrity crushes), is now a widely acclaimed typographer, designer, art director, author, and educator. On October 18, she received the National Design Award for Lifetime Achievement from Cooper Hewitt, Smithsonian Design Museum, one of the most prestigious awards in the field.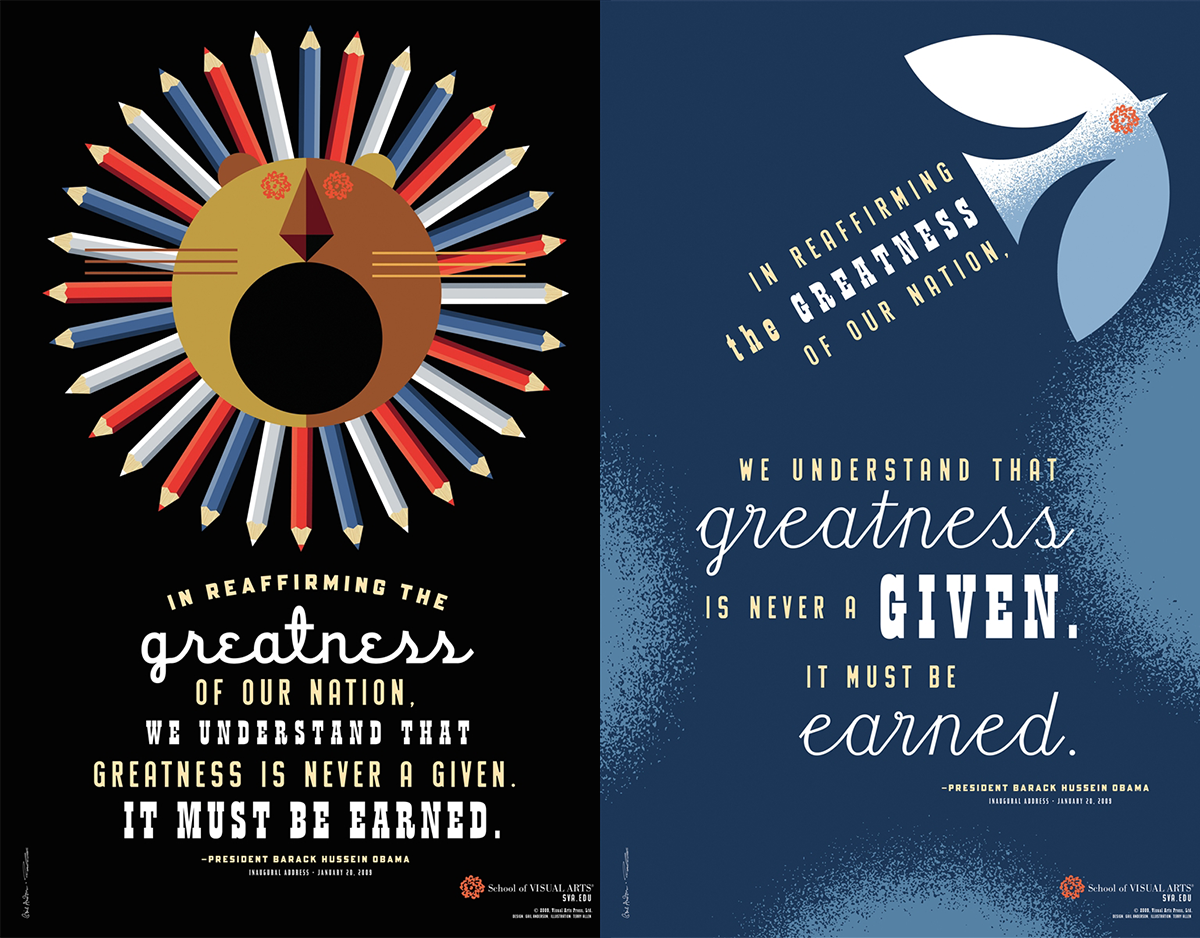 Anderson is the first African American, first SVA alumnus and third woman to receive the honor in the award's 19-year history; she joins Milton Glaser and the late Ivan Chermayeff as the third SVA faculty member to boast the distinction. The National Design Awards celebrate design "as a vital humanistic tool in shaping the world" and are "bestowed in recognition of excellence, innovation, and enhancement of the quality of life." The Lifetime Achievement Award is reserved for a body of work from a professional who has been in practice for at least 20 years, who has made a profound and long-term contribution to contemporary design and, in Anderson's case, who continues to look toward what—or who—is next and pay it forward. "The award gives me the opportunity to expose more young people to careers they may not have even been aware of otherwise," she said upon the award's announcement, in May. "I'm honored to carry the torch as the first woman of color to receive the Lifetime Achievement Award. I'm going to put it to work, so I'm only the first of many."
SVA Features: GAIL ANDERSON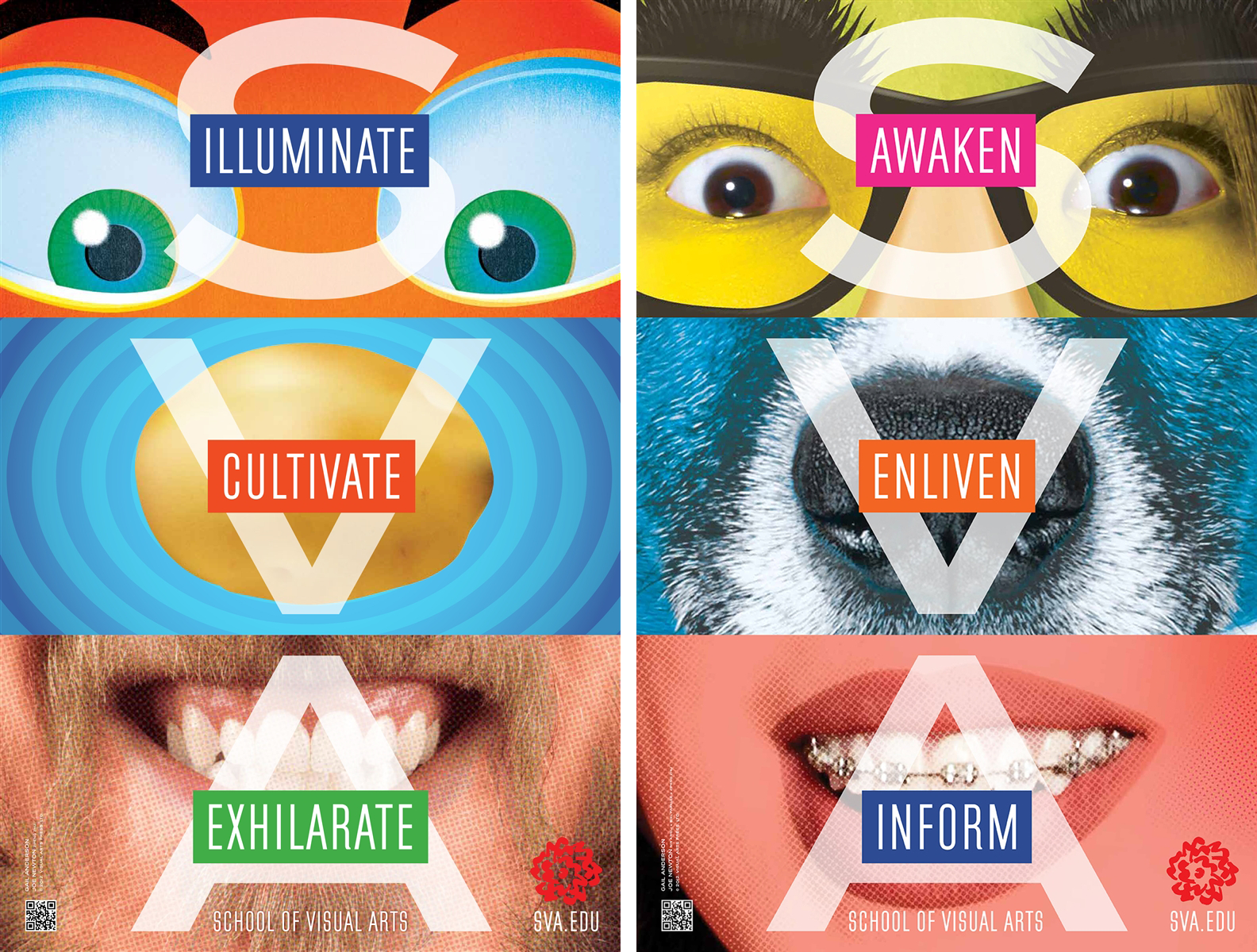 From SVA undergrad to Vintage Books to Rolling Stone to Broadway and back to SVA, Anderson has produced rock 'n roll magazine covers to theater posters to a plethora of typography books to a USPS stamp commemorating the Emancipation Proclamation. In her current role, she oversees SVA's in-house design studio and maintains a cohesive visual identity for the College and is a faculty member in BFA Design. New Yorkers, however, may be most familiar with the posters she has designed for the College, commissioned under the auspices of SVA's Subway Series, and discussed more fully in the video above.
The Subway Series gives faculty members the chance to showcase their talents, reach new audiences and promote SVA with a series of posters designed specifically for the city's subway system. Subway Series artists have included Steven Heller, Yuko Shimizu and Louise Fili , among many others. SVA Executive Vice President Anthony P. Rhodes has served as creative director for the posters since 2007. New video interviews with some of the College's most revered designers and faculty members are being produced for the recently initiated Hall of Fame series, the latest of which honors Anderson and her longstanding connection to the College.
Anderson's relationship with SVA began in 1980, when she enrolled as an undergraduate, and there's a shot in the new clip of her original SVA ID to prove it. "I try to live up to the standard of excellence that was set for me by instructors, chairs, and mentors at the School of Visual Arts," Anderson said in her acceptance speech at the awards, though it's clear that she's the one setting the bar now.