Updates on the 2020-2021 Academic Year
SVA continues remote instruction, with select facilities accessible by appointment. Click below for updates.
How the Light Phone Might Cure Your Smartphone Addiction
April 17, 2017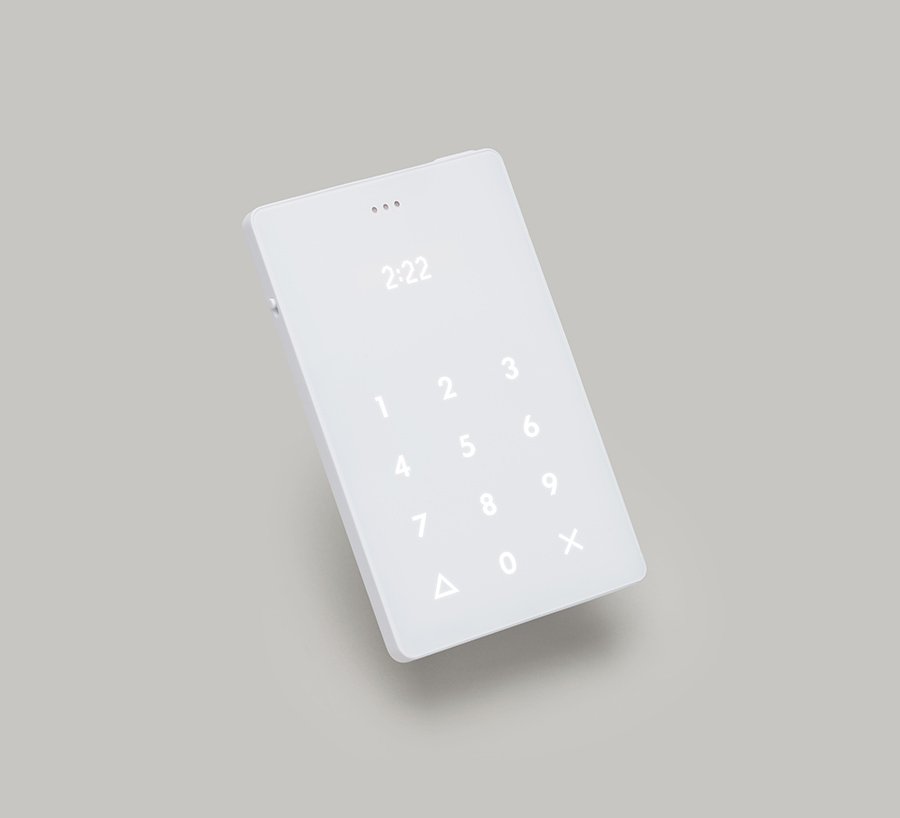 When Joe Hollier (BFA 2012 Graphic Design) joined Google's first 30 Weeks incubator program in 2014, the expectation was that the participants, all designers of various backgrounds, would develop software products or apps, programs that, for better and worse, have made smartphones an ever-more indispensible tool of modern life. "They wanted us to be thinking of [how to solve] problems that were meaningful to us," he says. But the problem, as Hollier saw it, was that "technology keeps people hooked to their screens. The last thing the world needs is another app."

Hollier soon found a likeminded collaborator in fellow 30 Weeks participant Kaiwei Tang, who had several years' experience designing cell phones. Together they developed the Light Phone: a back-to-basics phone "designed to be used as little as possible." Roughly the size of a small stack of credit cards and available in white or black, the Light Phone uses your existing smartphone number to make and receive calls, saves up to seven numbers on speed dial—and does nothing else.
SVA Features: How the Light Phone Might Cure Your Smartphone Addiction
SVA Features asset
Working with electronics manufacturer Foxconn Technology Group, the designers sweated every detail, in particular the phone's matte glass front and muted display lighting. Hollier frames the project as less about an attractive product, however, than about enabling periods of greater focus, calm or inspiration, whether they be a weekend at the beach, a day at one's studio or a night out with friends. With that philosophy in mind, the two plan to reenvision other technological products under the Light brand, making them more aesthetically appealing, long lasting and "human centered," he says.
After a successful Kickstarter campaign and preorder period, during which some 6,500 units were reserved, the Light Phone is now in mass production. In addition to online sales, Hollier hopes the devices—available in white and black—will be sold soon at design-centered stores, cafes and bookstores.
A version of this article appears in the spring 2017 issue of the Visual Arts Journal.