Updates on the 2020-2021 Academic Year
SVA continues remote instruction, with select facilities accessible by appointment. Click below for updates.
Remembering SVA Faculty Carl Titolo (1946-2019)
April 23, 2019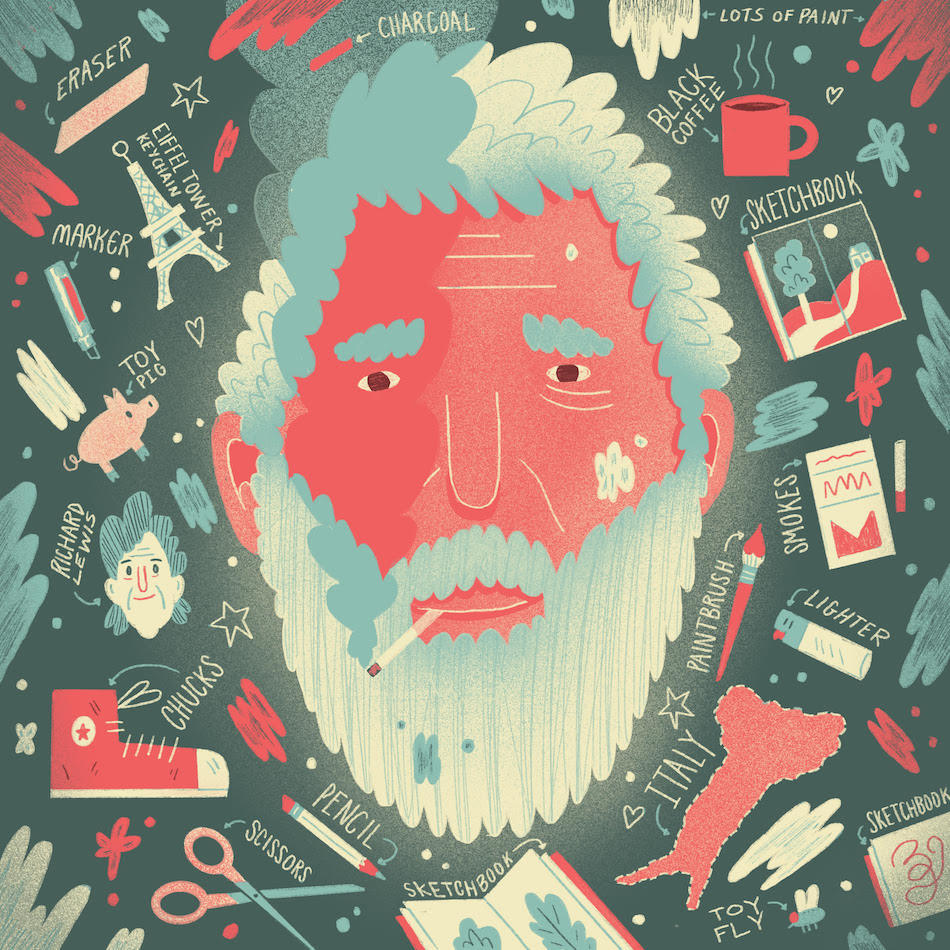 Celebrated artist and beloved longtime faculty member of BFA Illustration, BFA Design and MFA Illustration as Visual Essay, Carl Nicholas Titolo passed away on April 12 at the age of 72. Known for his lyrical paintings of Italy, extensive sketchbooking practice, and dedication to teaching as much as his own joie de vivre, Titolo was a fixture of the College since his own days as a student.
Born in Queens, Titolo attended SVA in the certificate program from 1964 to 1967, graduating in Journalist Art. He was a student in Marshall Arisman's first class at SVA in 1965 (the two artists would later join forces for many years in the MFA Illustration as Visual Essay Department). His focus at that time was drawing on location, said Arisman, a point of view and approach to art-making that largely defined the rest of Titolo's career. "Wherever he was, he documented his experiences on paper," says Arisman.
As a young artist out of SVA without a studio of his own, Titolo would often draw from observation while sitting in restaurants and cafés—sketches like these earned him his first editorial job, when Penthouse magazine featured his drawings as a visual essay along with a poem written by a friend. While also exhibiting his own work in galleries (paintings, often small or almost miniature due to budget constraints and a tiny apartment-studio), Titolo created book jackets and more editorial illustrations for magazines. He soon realized, however, that he was best suited pursuing his own subject matter rather than that of another author. "He was always his own person," said friend Jon Dembrow. "He could never be manipulated to do what they [editors] wanted him to do." Titolo began teaching undergraduate courses at SVA in 1975 and joined the faculty of the MFA Illustration as Visual Essay program in 1986.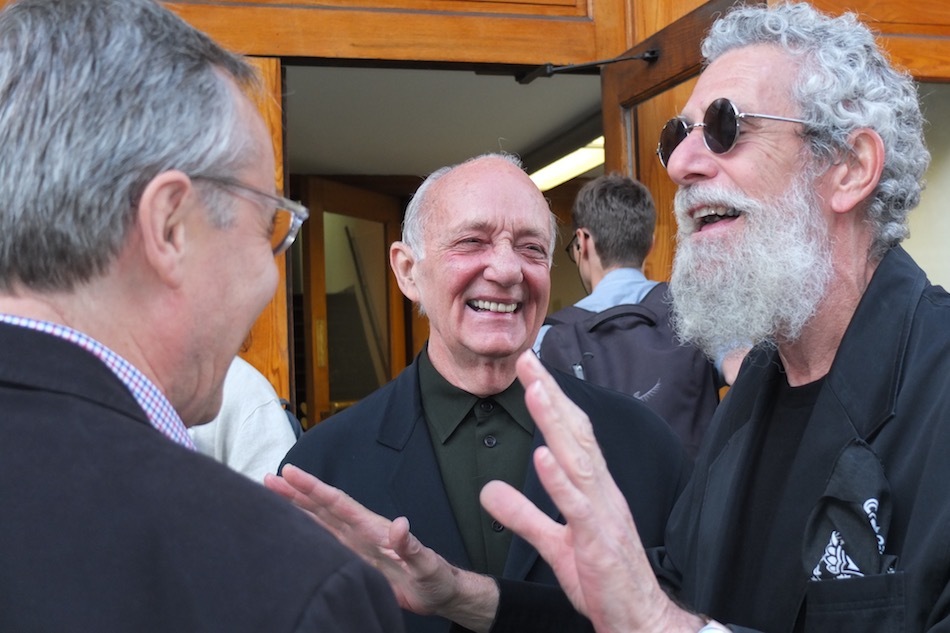 This period was also the beginning of an abiding obsession with Italy. A lifelong New Yorker, Titolo and his wife Angela made a second home in Italy. The couple first went to Italy in 1980 on a commission from a friend and never stopped after that, including a one-year sabbatical from SVA. (To illustrate his priorities, Titolo always said he had three major components to his life: 1. His wife, Angela 2. Italy 3. SVA.) "I have spent more than three decades obsessed with the search for the soundtrack of Italy," he said in an MFA Illustration interview. "My desire is to capture the Italy in between, the palette, texture and visual sound, the poetry of its soul."
Titolo considered sitting in a piazza drinking espresso or grappa a creative endeavor and filled his myriad sketchbooks and finished pieces with the landscape, food and architecture of the country, as well as the small, evocative details collected from daily life—signage and stamps, cups of coffee, shadows cast just so. "I want someone that has never been in Tuscany to look at an image before they go to bed at night and feel like they have been to all of Tuscany within one image, which has nothing to do with a specific house but has to do with the smell and the music and the sound of the imagery," he said, likening the experience of art to traveling without leaving the studio.
While known for his paintings, Titolo had the opportunity to work collaboratively and reach new audiences with Reflections from Hell (Powerhouse Books, 2014) a "guide how not to live" co-created with comedian Richard Lewis. Lewis, a close friend and patron since the mid-1980s, provided the mordant, beyond-self-deprecating quips—"My shrink is so burned from our session she now blames her own childhood on me."—and Titolo delivered the shrewd, surreal, collaged illustrations. The book was what comedian Larry David, foreword author and another supporter of Titolo's work, called a marriage of artist and comedian, both men original, prolific, and incorruptible. For Lewis, Titolo's work was reminiscence of "Max Ernst, Mel Brooks, and how my brain works," he wrote in the book's preface. "He took what I said and put a whole other layer on it," Lewis said. "Carl free associates with his images, that's the reason we fell in love as friends. We were connected, as he called it, in traveling time."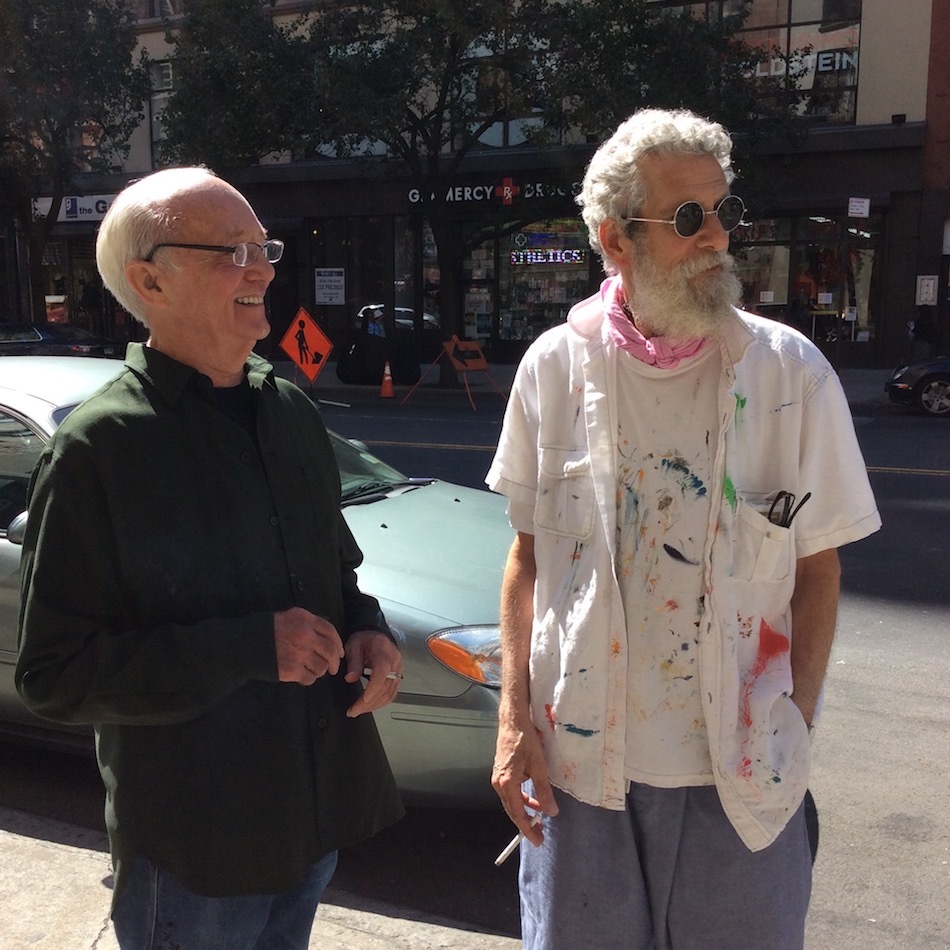 "For an image-maker the collaboration is a dream, an opportunity to put visual flame to his narrative flint," wrote Titolo. "His words, his thoughts, his essence are the creative spaces entering my head and exiting my hand."
Close friends describe Titolo as an uncompromising artist of tremendous work ethic, a philosopher, a storyteller—"he loved to talk more than me, and that's saying something," said the notoriously loquacious Lewis—whose "whole life was his art—it poured out of his soul." Former students remember the humor, wisdom and infectious enthusiasm of an instructor who taught them always to experiment, the importance of doing what you love, and how to live and appreciate life as an artist. His Critique 1 class in the MFA Illustration program, also know as Perpetual Appetizers, encouraged students "to enter uncharted territory, and acknowledge that many great recipes have been discovered by an accidental spill of a condiment that never appeared in the original recipe." Critique 2, taught with Arisman, led students through the process of making a book, "the point where hopefully all the appetizers have been recorded and digested and the project begins." He and Arisman also co-curated the Department's annual Book Show for many years.
An outpouring on Instagram and across Twitter reflects the indelible impact Titolo had on his students and the SVA community. "I'm a different artist today because of Carl. My teaching will always bear some of his imprint," wrote John Hendrix (MFA 2003 Illustration as Visual Essay). "Man of such style, wisdom, and passion. You made a huge impression on me," posted Joana Avillez (MFA 2012 Illustration as Visual Essay), while Joanna Neborsky (MFA 2009 Illustration as Visual Essay) noted, "He radiated kindness, toughness, humor, style, love. I couldn't get over what a New York character he was." "Utterly irreplaceable. He changed my perspective for good," wrote Brian Britigan ( MFA 2017 Illustration as Visual Essay) and created this tribute image that he posted on Instagram.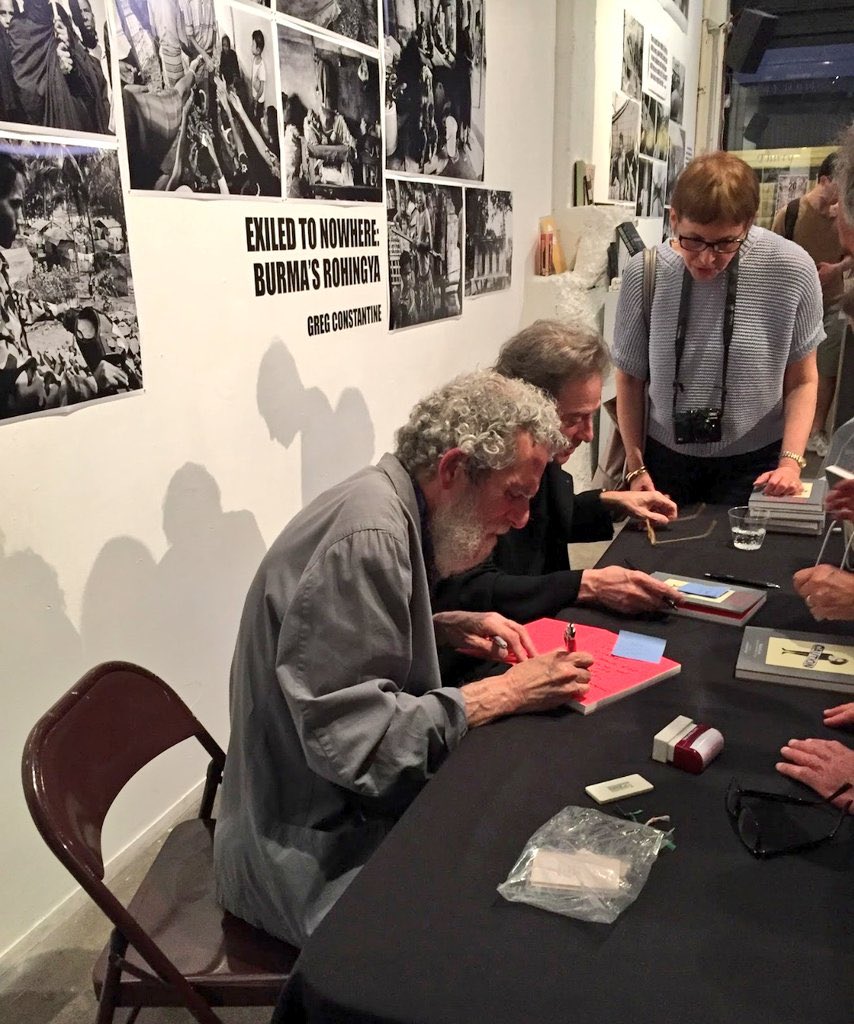 "I want to be remembered for our traveling time," Titolo said a few years ago, "and how we spent a lot of our life trying to take people down roads that would open their eyes to having a better life."
Titolo's numerous awards include one from the American Academy of Arts and Letters, as well as the Society of Illustrators and National Academy of Design. He has been featured in exhibitions at Terry Dintenfass Gallery; Mongerson Gallery, Chicago; Albright-Knox Art Gallery, Buffalo, NY; Minnesota Museum of Art; Arkansas Art Center, Little Rock; Visual Arts Museum; Chiavari Gallery, Parma, Italy, among others, and his work is the collection of the Cranbrook Institute, Detroit; Arkansas Art Center, Little Rock; and Mulvane Art Center, Topeka.
A memorial service for Titolo will be held on Thursday, April 25 from 4 pm to 8 pm at Frank E. Campbell Funeral Home, 1076 Madison Avenue at 81st Street. There will be Words beginning at 6:30 pm.
SVA Features: Carl Titolo

SVA Features: Carl Titolo
SVA Features asset
SVA Features: Carl Titolo
SVA Features asset