Updates on the 2020-2021 Academic Year
SVA continues remote instruction, with select facilities accessible by appointment. Click below for updates.
SVA Alumnus Collier Schorr Photographs Alexandria Ocasio-Cortez for 'Time'
April 29, 2019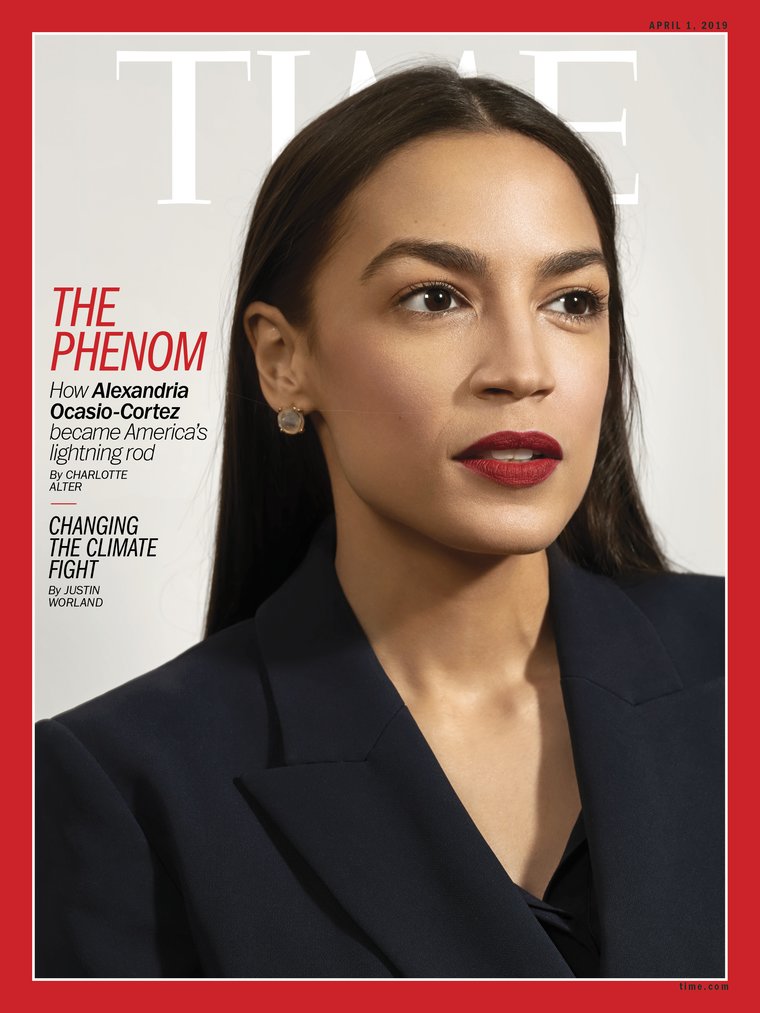 Whitewashing, sadly, is not yet a thing of the past when it comes to color photography. With a long history of bias against nonwhite skin tones, many photographs of people of color have been manipulated to appear lighter than they actually are. Noting this fact, Alexandria Ocasio-Cortez, the U.S. Representative for New York's 14th congressional district, took the time to give a shout out to Time and SVA alumnus Collier Schorr (BFA 1985 Communication Arts) for getting her skin tone correct in Schorr's recent portraits of the politician, which appeared both on the cover of the magazine and in its recently issued 100 Most Influential People of 2019 list. "It's the little things that make a big difference," Ocasio-Cortez tweeted.