Updates on the 2020-2021 Academic Year
SVA continues remote instruction, with select facilities accessible by appointment. Click below for updates.
SVA Alumnus Rani Cheema on Her Culinary-Focused Travel Agency
February 5, 2020
Credit: Cheema's Travel/Tzell
After working as a junior art director at Food Network right out of SVA, Rani Cheema (BFA 2007 Graphic Design) started picking up design jobs around the world and realized quickly that travel was her true love. After some time spent as an assistant to consultants in the industry, she opened her own luxury travel agency in September 2016.
Cheema's Travel specializes in culinary-centered experiences. "I base my own trips on what I want to eat, not what I want to see," she says, and she noticed that many of her clients felt similarly. So in addition to planning trips for individual clients for honeymoons, birthdays and other occasions, Cheema organizes—and, when she can, leads—group trips to places that people are less likely to visit independently.
One of Cheema's favorite destinations is South Korea, where she arranges an annual retreat during cherry blossom season. Past attendees include Sarah Henke, the owner and chef of the Michelin-starred YOSO restaurant, in Germany; photos from the trip appear in Henke's cookbook, Korea. There was also a private cooking class with Buddhist nun Jeong Kwan, who's been featured on Netflix's Chef's Table. "My group trips always include at least one awe-inspiring moment that hopefully will move the travelers and inspire them to do something back home," Cheema says.
Last year, Cheema took an all-female-identifying group to Iran, where travelers visited woman-run restaurants, and she plans to run the trip again this fall. Her other 2020 retreats are South Korea, in April; Portugal, in May; Italy's Calabria region, in October; Punjab, India, in November; and Japan, in November/December.
"I want to break down walls and stereotypes," she says. "There is so much magic on this great big planet."
For more information, visit cheemastravel.com.
A version of this article appears in the fall/winter 2019 Visual Arts Journal.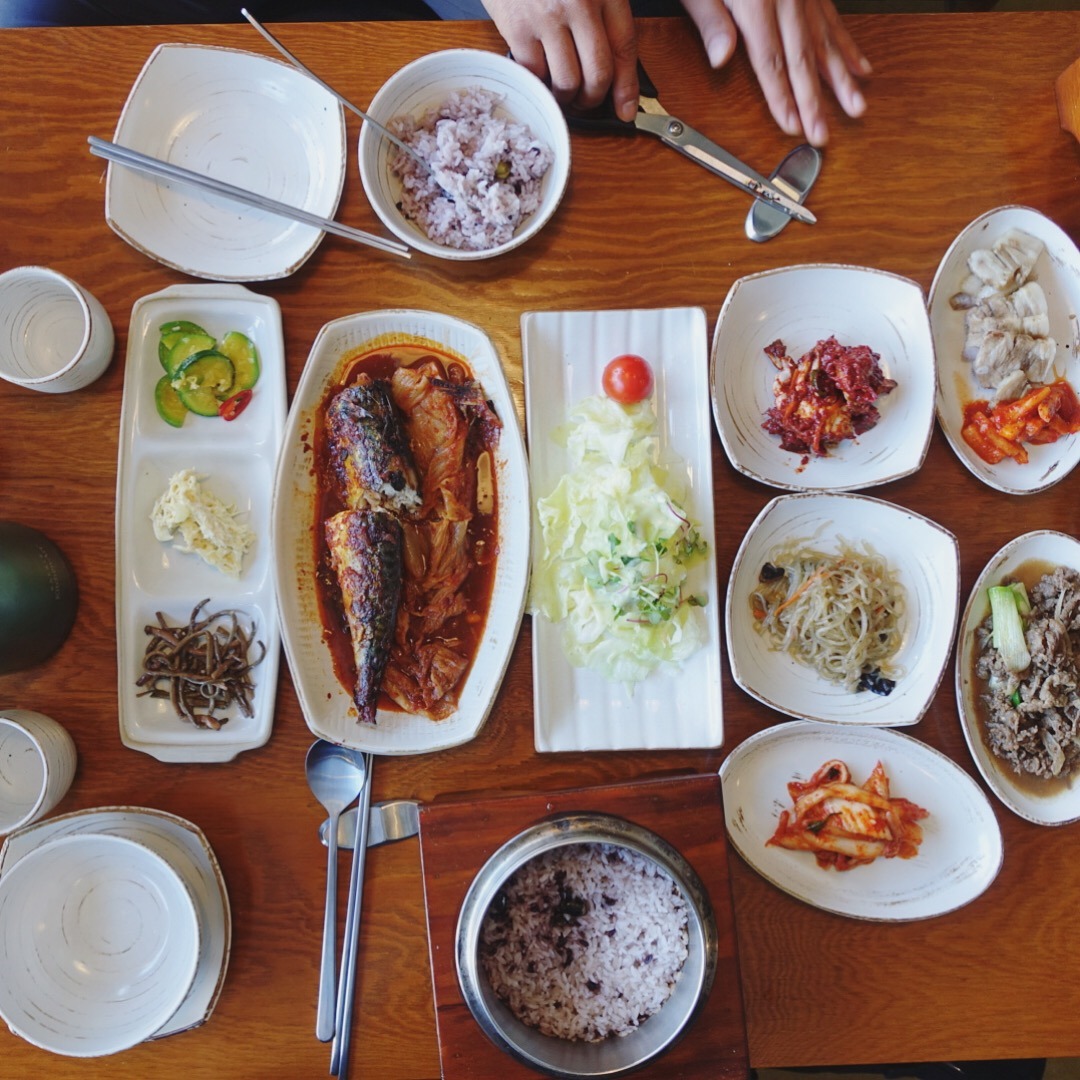 Credit: Cheema's Travel/Tzell