Updates on the 2020-2021 Academic Year
SVA continues remote instruction, with select facilities accessible by appointment. Click below for updates.
SVA and New York Comic-Con: 2019 Preview
September 27, 2019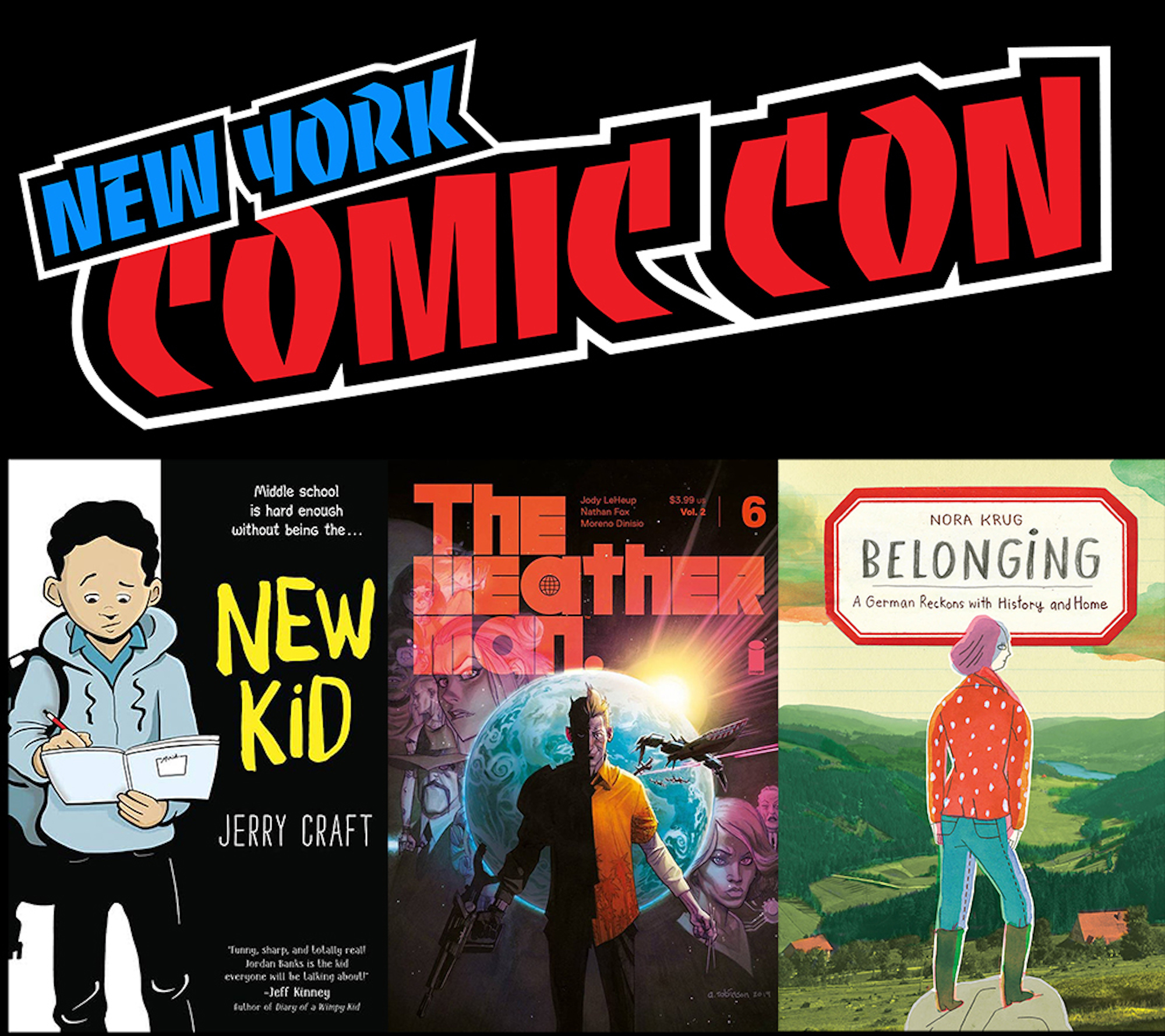 Topping out at over 250,000 fans in attendance last year, New York Comic Con (NYCC) is the largest pop-culture convention in the country—and it returns to Manhattan next week, running October 3 through 6 at the Javits Center. As usual, a slew of SVA alumni will be among the artists, writers and producers of comics, film and television on hand at this year's event.
Dana Terrace (BFA 2013 Animation) will talk about her hotly anticipated Disney Channel series The Owl House during a panel discussion, as well as speak about the challenges of starting a career in the field in "From Crew to Creator: A Talk with Disney Television Animation Showrunners." Fellow animated-series creator Rebecca Sugar (BFA 2009 Animation) will dish on her Cartoon Network hit, Steven Universe, while Chris Prynoski (BFA 1994 Animation) and Tony Cupo (1994 Film and Video) of Titmouse animation studio (Venture Bros., Spiderham) will talk cartoons and share insights about the company's strategies and successes. Celebrating 25 years of his syndicated comic strip, Mutts, Patrick McDonnell (BFA 1978 Media Arts) will be in conversation with renowned graphic designer Chip Kidd. Image Comics' Blackbird illustrator Jen Bartel (BFA 2009 Illustration) and Wonder Woman artist Phil Jimenez (1991 Cartooning) are also slated for panel appearances.
Starting last year, the Harvey Awards—one of the comic industry's oldest and most prestigious awards, named in honor of Mad Magazine creator and SVA faculty member Harvey Kurtzman, and the only ones nominated and voted on by a full body of those working in the industry—joined forces with NYCC. Together, they'll hold their awards ceremony this year on the first Friday evening of the convention. Three SVA alumni have works nominated: Belonging: A German Reckons with History and Home by Nora Krug (MFA 2004 Illustration as Visual Essay) is up for Best Book; The Umbrella Academy, created by Gerard Way (BFA 1999 Cartooning) (and introduced as a Netflix series earlier this year), is nominated for Best Adaptation from Comic Book or Graphic Novel; and New Kid by Jerry Craft (BFA 1984 Media Arts) is in contention for Best Children's or Young Adult Book.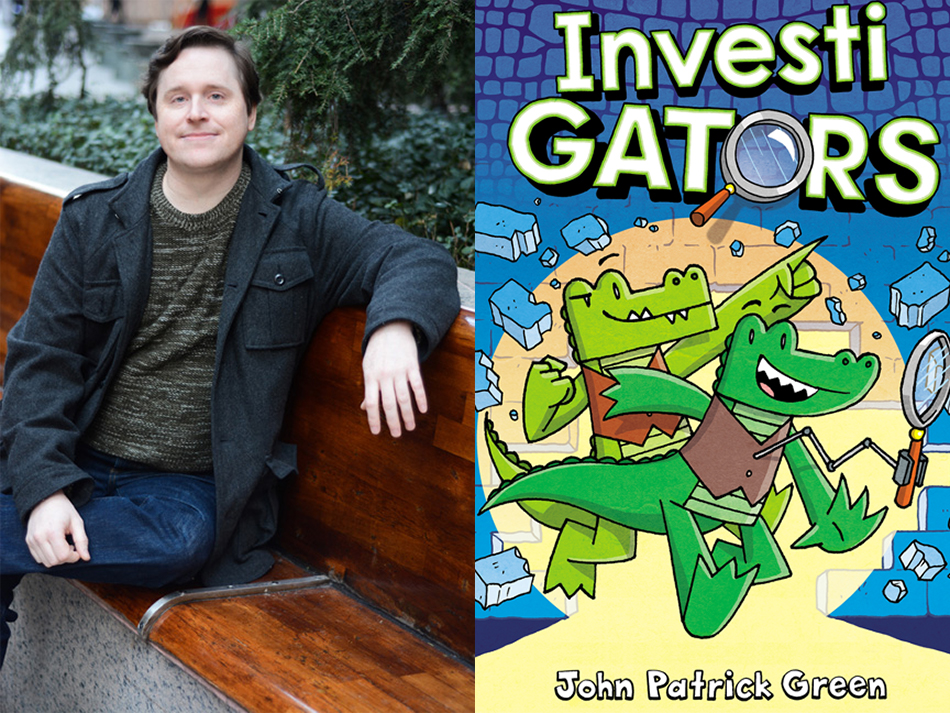 A number of alumni will also be working the floor at NYCC, doing signings, operating exhibitor booths or repping their work and merchandise in Artist Alley. Russ Braun (MFA 1991 Illustration as Visual Essay; BFA 1989 Media Arts), longtime illustrator of the comic-book series The Boys, will be celebrating the recent premiere of its TV adaptation, on Amazon; Steve Cup (MFA 2015 Illustration as Visual Essay) of Topps will be sketching Star Wars and Marvel trading cards. As Nickelodeon's director of creative for social media, Jonathan Zelenak (BFA 2006 Film and Video) will be covering cultural icons in attendance, from SpongeBob SquarePants to the Teenage Mutant Ninja Turtles; and MFA Visual Narrative Chair Nathan Fox (MFA 2002 Illustration as Visual Essay) will be promoting the program as well as his Image Comics series The Weatherman.
Other attendees include: Jason Adams (BFA 1990 Media Arts), Joel Adams (BFA 1988 Media Arts), Josh Adams (BFA 2009 Cartooning), Jared Barel (MFA 2005 Design), Andrew Bell (BFA 2000 Computer Art), Ian Bertram (BFA 2012 Cartooning), Tyler Boss (BFA 2014 Cartooning), Crystal Cheung (BFA 2009 Computer Art, Computer Animation and Visual Effects), Isaac Goodhart (BFA 2010 Cartooning), John Patrick Green (BFA 1997 Graphic Design), Joshua Hixson (BFA 2014 Cartooning), Edwin Huang (BFA 2010 Cartooning), Jerry Ma (BFA 1997 Cartooning), Josh Mirman (BFA 2006 Illustration), Mark Morales (BFA 1991 Media Arts), Ricardo Lopez Ortiz (BFA 2009 Illustration), Bill Plympton (1969 Cartooning), Khary Randolph (BFA 2000 Cartooning), Vincent Scala (BFA 2007 Illustration), Amanda Scurti (BFA 2014 Illustration), Mark Sparacio (BFA 1983 Media Arts), Edwin Vazquez (MFA 2009 Illustration as Visual Essay; BFA 2007 Cartooning) and Dwayne Velasquez (BFA 1999 Cartooning).