Updates on the 2020-2021 Academic Year
SVA continues remote instruction, with select facilities accessible by appointment. Click below for updates.
SVA Donates Nearly 100 Subway Series Works to Newly Opened Poster House Museum
Donation Includes Continuous Contribution of All New Subway Series Posters
June 19, 2019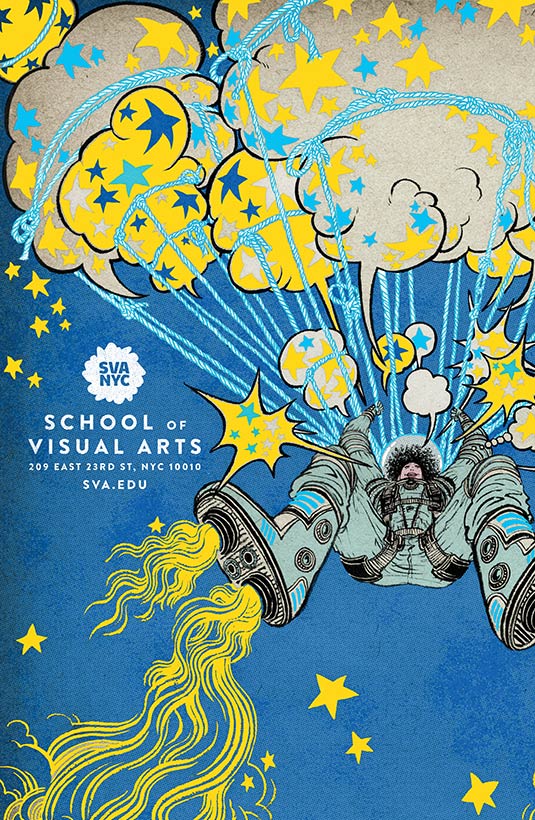 Since its inception in the early days of SVA, the iconic Subway Series has historically given prominent designers and artists on SVA's faculty the chance to showcase their talents, reach new audiences and promote the College with a series of posters designed specifically to appear within New York City's subway system.
Like the College itself, the SVA subway posters have become in some way inseparable from the city as incitements to creativity and risk taking. In a logical extension of the long-running campaign, SVA is proud to present the newly opened Poster House Museum in Manhattan with a significant donation of posters from the Subway Series. As part of the ongoing donation, which initially includes nearly 100 works selected from the past three decades, each newly created poster will subsequently join the Museum's permanent archival collection. Poster House officially opens to the public on Thursday, June 20.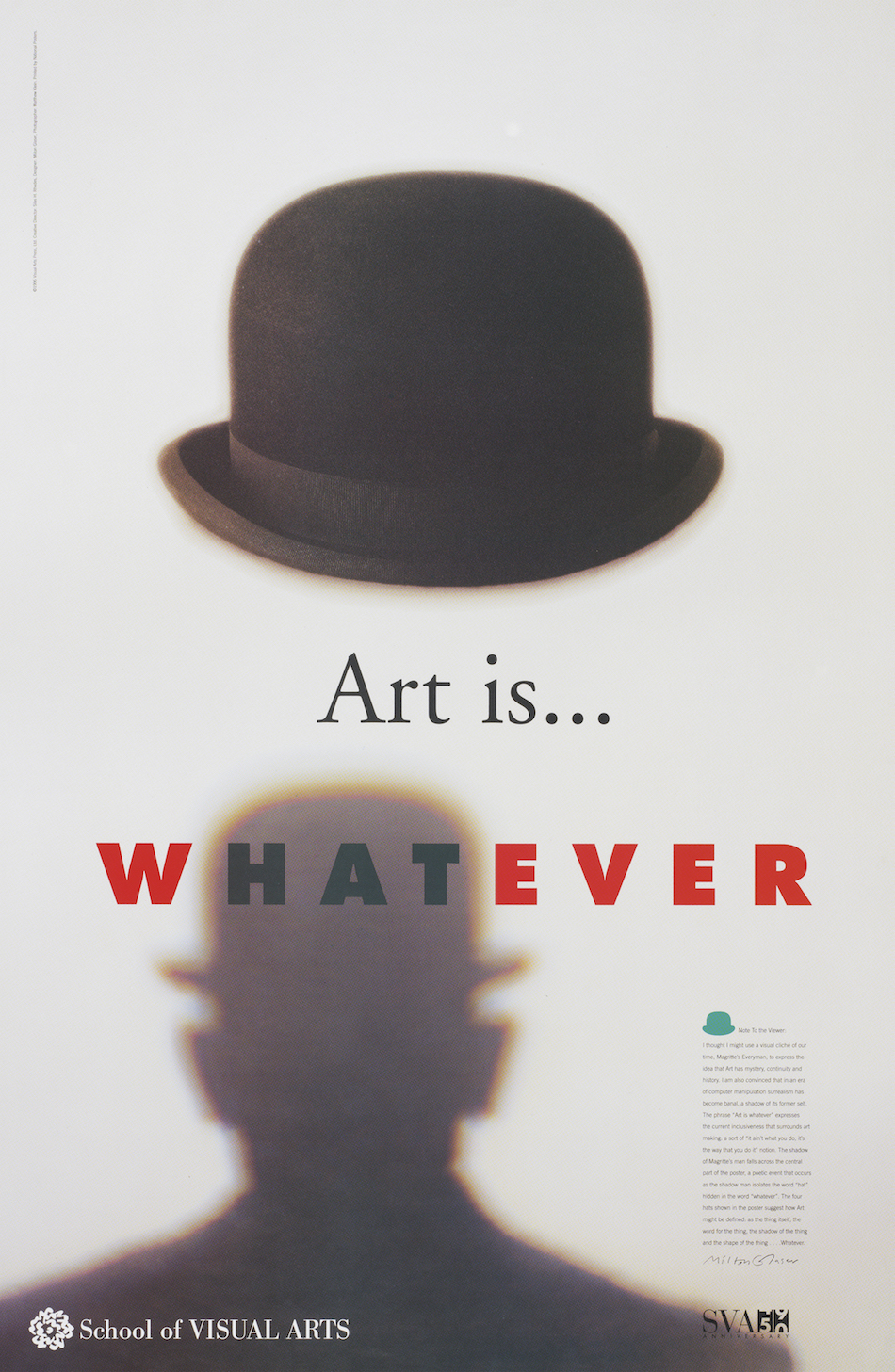 SVA's donation consists of 98 of its Subway Series posters stretching back to 1996, including works by Milton Glaser, Louise Fili and Paula Scher, and many other renowned artists and designers. Among the newer additions will be the poster by Jonathon Rosen that currently appears on platforms around the city. These posters join an impressive selection of permanent additions to the Poster House collection, including works from the 2017 Women's March, political and educational posters, pop art, vintage propaganda posters, and more.
Poster House is dedicated to presenting the impact, culture, and design of posters, both historic and contemporary. Designed by LTL Architects, the 15,000 square-foot space at 119 West 23rd Street will host lively, rotating exhibitions of international posters from all time periods and cultures, exploring how this ephemeral medium came to become the people's art. The museum includes two exhibition spaces, a cafe, a children's area, climate-controlled storage, an educational workshop, gift shop, interactive features and offices.
An exciting new addition to New York's cultural landscape, Poster House draws out hidden histories of poster art as never before, maps their continued role in today's media landscape, and encourages future design as the medium is reclaimed and reworked by successive generations in order to communicate quickly, effectively, and seductively to an audience constantly on the move. For more information, visit the Poster House Museum website or our online Subway Series feature archives.