Updates on the 2020-2021 Academic Year
SVA continues remote instruction, with select facilities accessible by appointment. Click below for updates.
SVA Student Wins Top Prizes at 2017 Type Directors Club Awards
August 11, 2017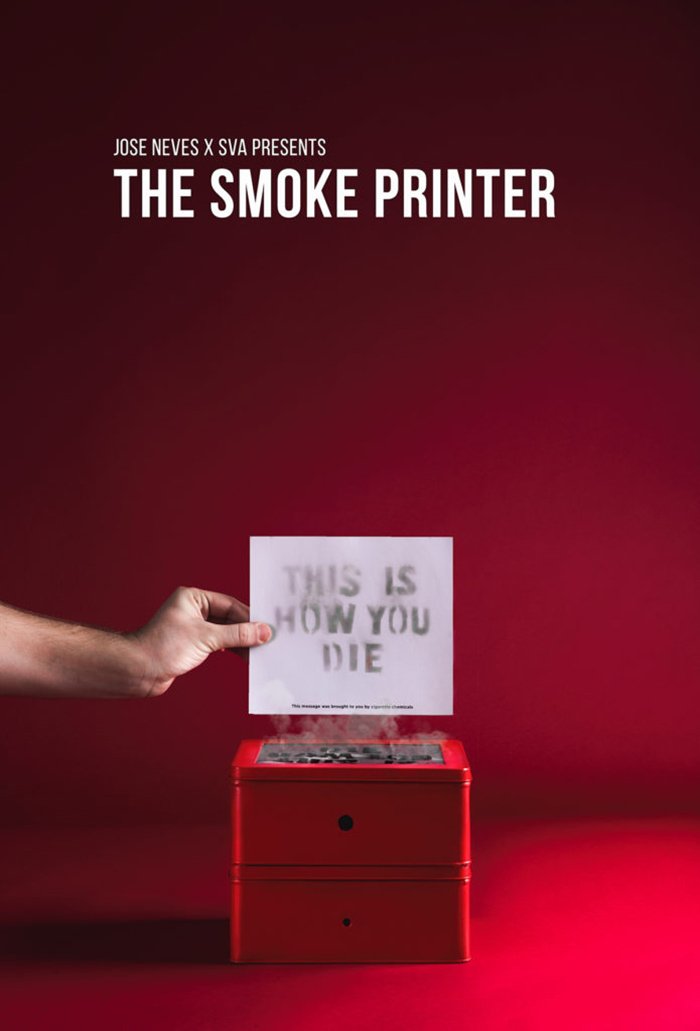 Current BFA Advertising student Jose Neves placed first twice at this year's Type Directors Club (TDC) awards show, taking the top student award as well as winning Best in Show at the 63rd annual design competition. Held on July 18 at The Cooper Union, Neves was presented with the award after being selected from a pool of over 1,800 professional and student entries from 50 countries. The TDC is a leading industry organization and while not unprecedented, it is rare for a student project to win overall in such a competitive field.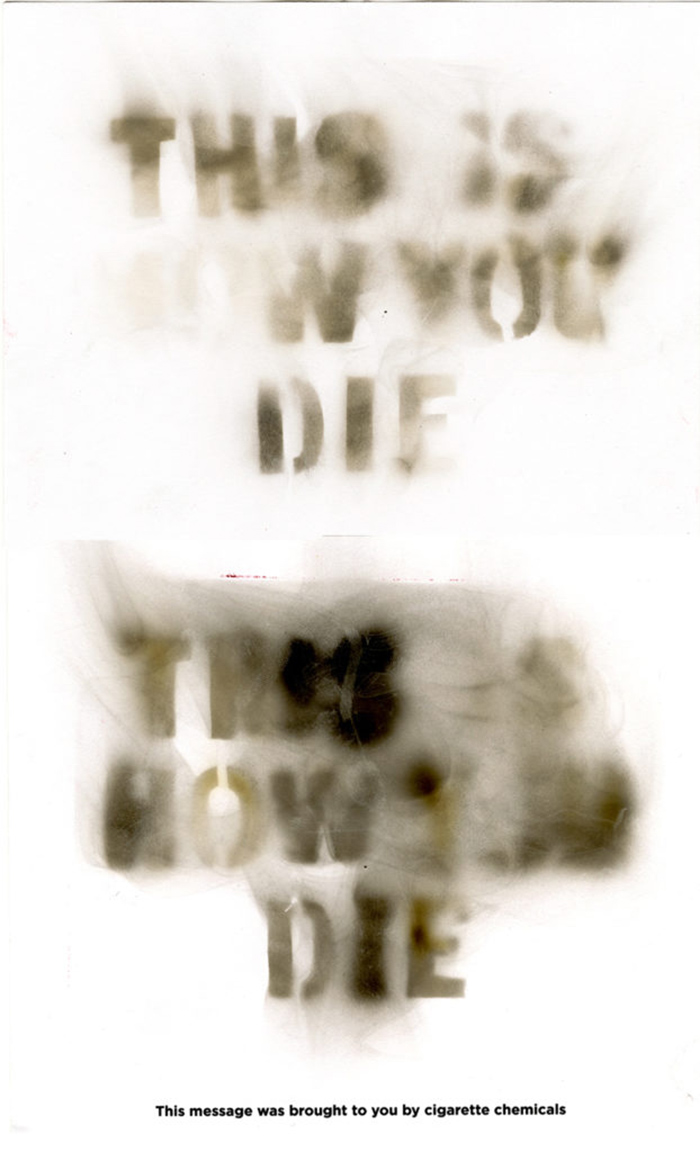 Neves' entry, Smoke Printer, is an ashtray which creates a message on a slip of paper, a rather ominous warning of smoking's effects, with stencil type and smoke once the cigarette is put out. It started as project in Nigel Sielegar's Communication Graphic Design class and "took a lot of prototypes until it worked this well," Neves said. "There was a lot of gooey stuff, a lot of chemicals, and I ended up simplifying more and more. [The typeface] had to be condensed, it had to be bold, it had to be sans serif. Because the smoke was creating so much of an effect, the type couldn't be distracting."
Neves also credits his instructors, including Sigel and Joe Newton, his first type teacher, for helping to take his work "to another level." "I followed what SVA gave me," he said. "By following these instructors, I knew it would turn out well."
Current BFA Design student Kohki Kobori was also honored, awarded with a $1,000 scholarship as one of six "next generation" type designers.
For more information about the Type Directors Club, click here.