Updates on the 2020-2021 Academic Year
SVA continues remote instruction, with select facilities accessible by appointment. Click below for updates.
The New Creators: SVA Talent Shows 2019
AN ANNUAL SERIES OF EXHIBITIONS, PRESENTATIONS, OPEN STUDIOS, PORTFOLIO REVIEWS AND SCREENINGS
February 26, 2019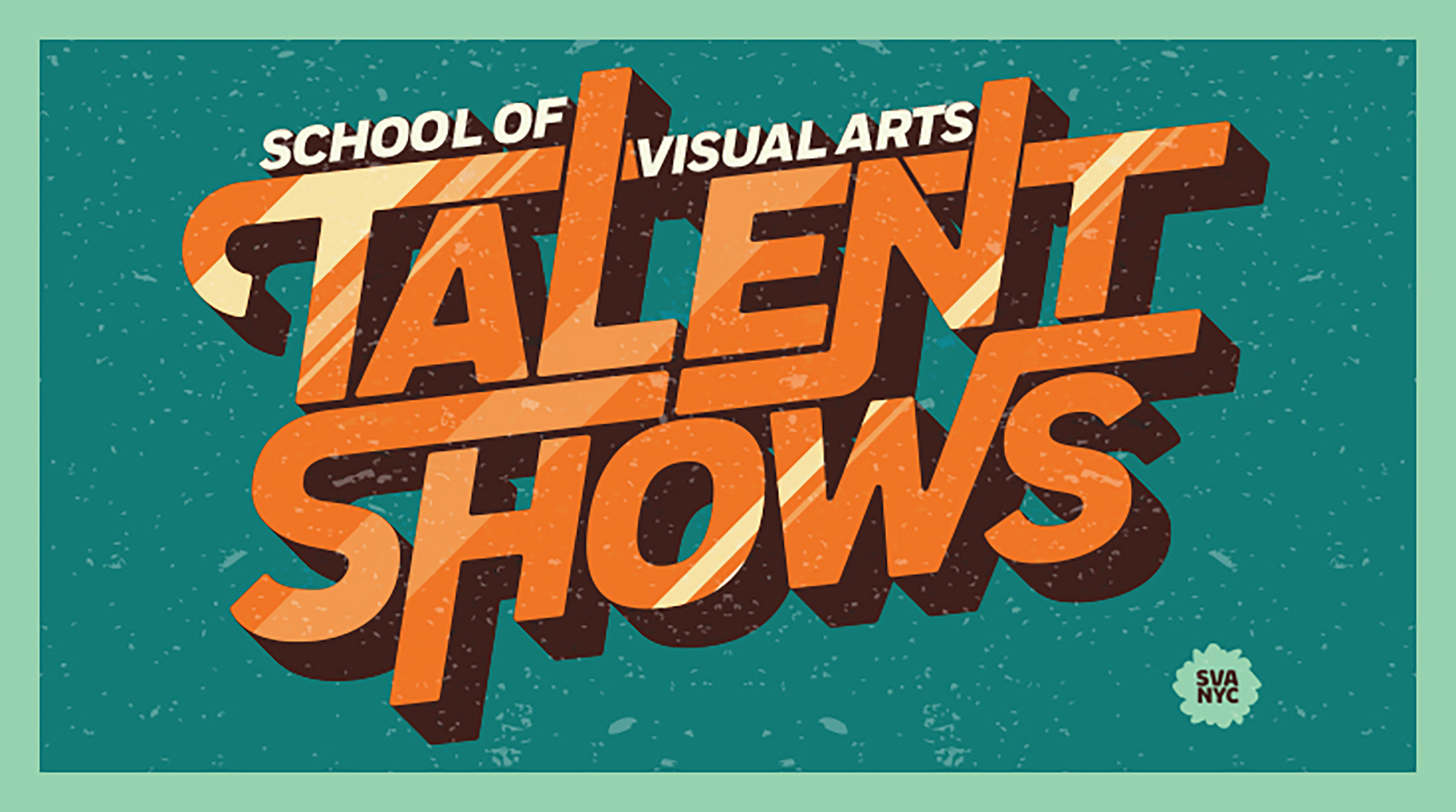 SVA Talent Shows are an annual series of exhibitions, presentations, open studios, portfolio reviews and screenings showcasing the next generation of artists and creative professionals graduating from the School of Visual Arts.
The series was created in 2000 as a way for students, faculty, parents and industry professionals to navigate the many end-of-year exhibitions and events that take place each year at SVA. These showcases highlight the diversity and quality of work produced across the College's undergraduate and graduate departments. Don't miss the chance to see these artists and designers make their mark.
The 2019 SVA Talent Show schedule begins this weekend and runs through the summer. Here are some of the upcoming events and exhibitions:
Through July 3
"Power of Ten: Narratives on Self-Awareness"
MAT Art Education
SVA Flatiron Gallery, 133/141 West 21st Street
Monday – Friday, 9:00am – 7:00pm; Saturday, 10:00am – 6:00pm
Reception: Tuesday, July 2, 4:00 – 6:00pm
Through July 13
MFA Photography, Video and Related Media
SVA Chelsea Gallery, 601 West 26th Street, 15th floor
Monday – Saturday, 10:00am – 6:00pm, Friday, 10:00am – 5:00pm
Reception: Thursday, June 27, 6:00 – 8:00pm

Wednesday, July 10
MPS Branding Thesis Presentations
SVA Theatre, 333 West 23rd Street
11:00am – 4:00pm
Tuesday, July 16
MFA Visual Narrative Thesis Presentations
209 East 23rd Street, 3rd-floor amphitheater
6:00 – 9:30pm
June 29 – July 20
"And Then..."
MFA Visual Narrative
SVA Gramercy Gallery, 209 East 23 Street
Monday – Friday, 9:00am – 7:00pm; Saturday, 10:00am – 6:00pm
Reception: Friday, July 19, 6:00 – 8:00pm
For a complete list of Talent Show events, visit sva.edu/talentshows.