Updates on the 2020-2021 Academic Year
SVA continues remote instruction, with select facilities accessible by appointment. Click below for updates.
The SVA Mastermind Behind HQ Trivia
An interview with alumnus and app designer Rus Yusupov
June 19, 2018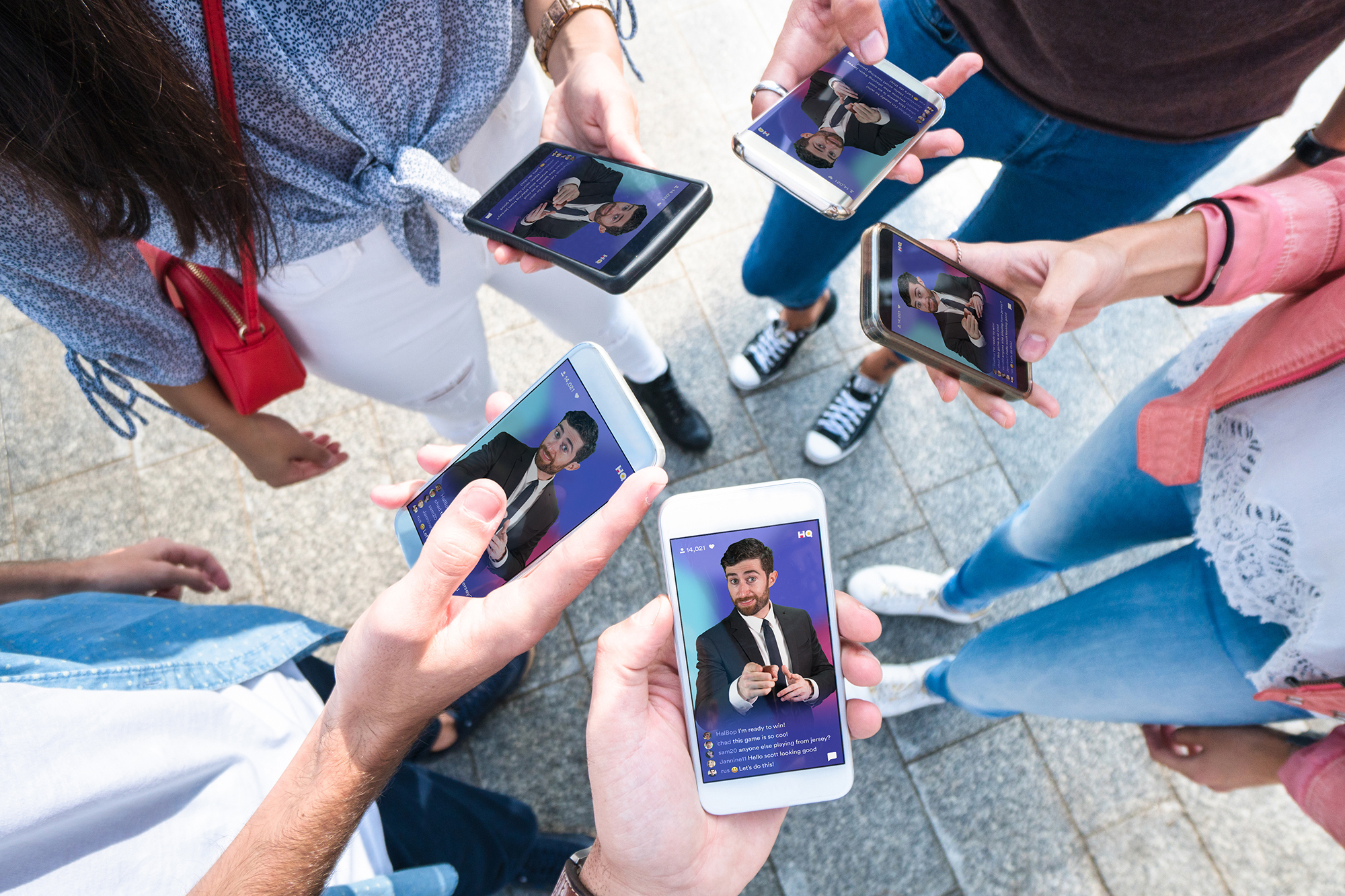 Rus Yusupov (BFA 2006 Graphic Design) knows a thing or two about building a hot app. In 2012 he cofounded Vine, a beloved six-second video platform that was ultimately shuttered after being purchased by Twitter. Five years later, Yusupov co-founded HQ Trivia, an app-based game show available for free download on iTunes and Google Play. Every day, hundreds of thousands of HQ's loyal fans, "HQties," pick up their phones and play.

"If you look at the basic, structural pieces of HQ Trivia, it's all things that have been successful at engaging people before. We blended a new formula from tried-and-true pieces," Yusupov says. "The game play really grabs people."
He also credits the show's hosts—most often comedian Scott Rogowsky, whom players call "Quiz Daddy"—with engaging users. The cash winnings don't hurt, either. Each game's prize is split by however many people correctly answer all 12 questions. HQ Trivia's highest earner to date has won $6,000.
"I still consider myself very much a designer," Yusupov says. "I'm in Photoshop most of the day. … I still approach a lot of thinking from the perspective of art and how artists of various disciplines solve problems."
Yusupov says that the app's design "leverages the flat, bright, Pop-y look of '60s, '70s TV game shows with a bit of a modern twist."

"It comes alive during game play with 3D animations," he says. "These elements are blurred together, where you can't really tell if you're interacting with an app or with TV Land."
HQ Trivia's rise has been documented from New York to Rolling Stone to The New York Times, and Yusupov has no intention of slowing down. "You wait for these moments of engagement, or milestones of some kind, and it's definitely rewarding to hit them, but I don't stop dreaming there. I think there's always something bigger, something grander we can do."
A version of this story appears in the spring 2018 issue of the Visual Arts Journal.

For more information on SVA's BFA Design program, click here.