Updates on Reopening SVA
Click below for info on our plans for 2021-2022, including the vaccine requirement for all students, faculty and staff.
Batch Render: Student Exhibition
March 6, 2019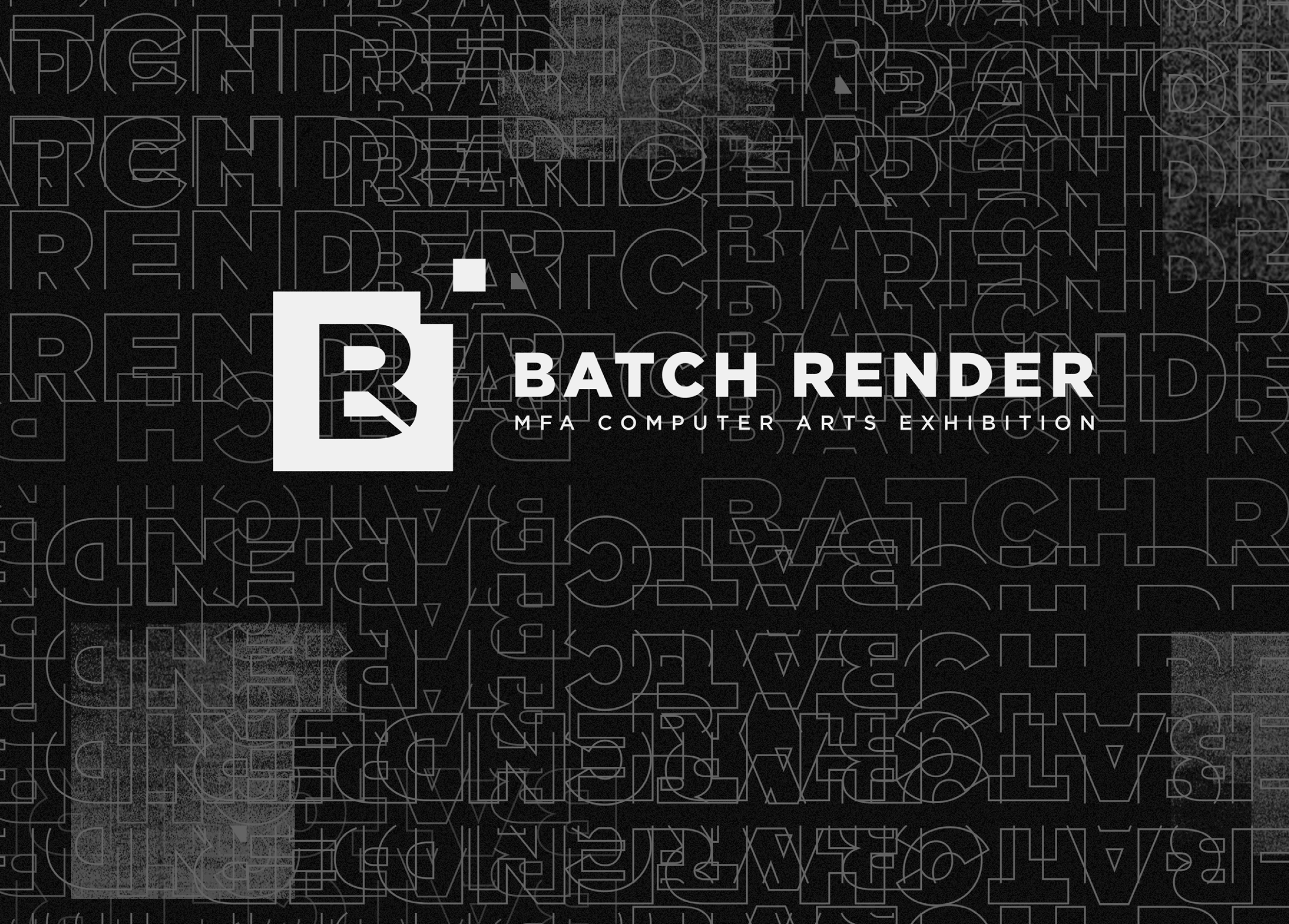 The MFA Computer Arts Department at the School of Visual Arts (SVA) presents Batch Render, an exhibition by first year MFACA students. The exhibition will be on view from Tuesday March 26 through Friday March 29, 2019 from 12-6pm at the MFA Computer Art Studio 133 West 21st Street, 12th floor. A reception will be hosted on Thursday March 28th from 5-8pm.
Within the ebb and flow of what we know as reality, it's great to escape to adventure in fantastical realms, where mythical characters and far off lands meld together. The first-year students of SVA MFA Computer Arts have cooked up a fresh batch of such fantastic creations. Batch Render explores how we utilize technology to blend the phantasmagoric with our vastly changing world.
Curated by students Matthew Rinehart and Matt Lee. Featured artists include Hayley Garden, Annie Chien, Kelsie Hoffman, Yanying Fan, Wenju Chow, Jim Porto, Matt Lee, Youting Lin, Yin Ju Kuo, Erin Curran, Kangmin Lim, Krisada Sittiapakij, Yalan Wen, Yian Chou, Will Kim, and Kuan Ting Lu.
SVA Features: Batch Render: Student Exhibition